Location
Beach Lane
642 Nepean Highway
Carrum, VIC 3197
Australia
Description
The Supper Club menu will be a taster session of the new delicious and warming Winter Menu items from The Wholesome Nest cafe.
The last Supper Club was a sensational evening of fine food, mindful silence and new friendships. Our unique club is dedicated to raising awareness of how and what we eat and teaches us to "tune in" to the signals our body is giving us. We have an innate wisdom within us of what is un/healthy. Learn some practical techniques for tuning in and being kinder to yourself.
We hope to see many familiar faces and some new ones too!
Join our facebook group The Mindful Supper Club for annoucements, menu updates and ticket updates.
With kindness,
Victoria and the Beach Lane Team.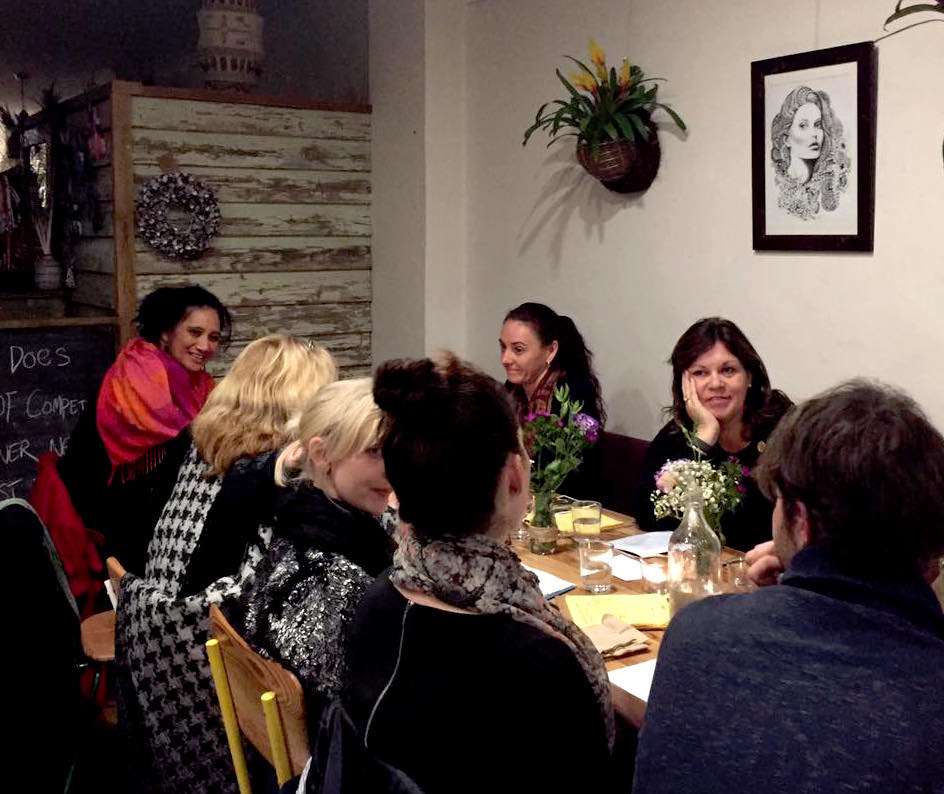 ---
The Mindful Supper Club is a new seasonal event held in partnership with Think-Bubbles, Beach Lane and The Wholesome Nest cafe. The brainchild of Victoria Gelberg, founder and director of Think-Bubbles, The Mindful Supper Club offers the chance to learn about mindfulness and meditation, engage in a series of guided exercises designed to enhance personal well-being by promoting present-moment awareness, and finally enjoy a delicious meal from the talented team at The Wholesome Nest.
---
Why a Mindful Supper Club?
Think-Bubbles provides a range of coaching and consulting services aimed at enabling the practice of mindfulness and meditation. These include short courses, walk-in sessions, group workshops and bespoke consultations, catering for individuals, families, workplaces and schools. According to Victoria, the idea for The Mindful Supper Club stemmed from her experiences running group workshops.
"I found with a lot of the sessions I was running that, while mindfulness is ultimately a very personal, individual thing, people were always keen to discuss and share their experiences afterwards. Often people might go on for a drink or a bite to eat, so I had the idea to bring it all under one roof, and have everyone break bread together" says Victoria.
Mindfulness is creating a lot of buzz in the media right now, amid a growing body of scientific evidence highlighting the benefits it can bring in every aspect of our everyday lives. With food being so fundamental to our daily wellbeing, a mindful approach can enhance our understanding of our relationship with what we eat.
"We all need to eat and drink," adds Victoria. "It's one of the great pleasures in life. Sadly, in the modern world, it can also be a source of great anxiety. With The Mindful Supper Club, we'll be examining the experience of eating, of tasting food and our responses to it."
---
About Think-Bubbles
Think-bubbles is a coaching and consultancy service established to promote and enable the practice of mindfulness and meditation. Established by experienced mindfulness and meditation practitioner Victoria Gelberg, it originated from work she developed in the mainstream education sector, evolving from almost 20 years of practice and instruction, coupled with academic research.