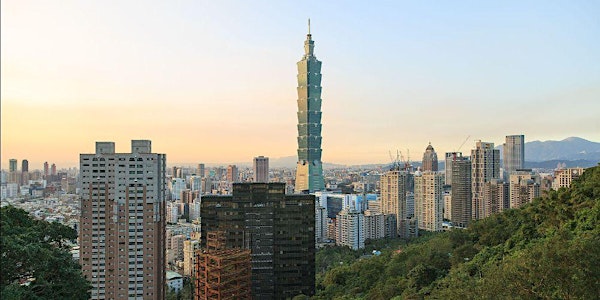 Memory and Resistance: Taiwan's future in the era of Xi Jinping
Location
Australian Centre on China in the World
Auditorium, Building 188, Fellows Lane
Canberra, ACT 2601
Memory and Resistance: The martial law period and Taiwan's future in the era of Xi Jinping
About this event
In the last decade, the long legacy of Taiwan's period of authoritarian rule (1949-1987) has moved to the centre of Taiwan's political and cultural imaginary. A history of political violence that had remained occluded in the 1990s and 2000s after the end of martial law by Taiwan's narrativisation of democratisation has traversed the politico-juridical and socio-cultural to animate a wide range of forms of cultural expression, politics and policy.
Also in the last decade, the People's Republic of China has turned towards a retrograde reassertion of totalising CCP party-state power under party chairman Xi Jinping. Invoking its characteristic model of machinic instrumental power over all expressions of subjectivity and corporeality in the name of a perfectible system, the PRC party-state has set about systematically controlling resistance and opposition, from Xinjiang to Hong Kong, and liberals and commerce. Taiwan is central to the party-state's vision for China's future.
This keynote address explores the way the Xi era is reactivating the salience of the martial law period in Taiwan. From being an open-ended exploration of democratic potential and socio-political justice, the threat from the PRC is remaking the memory and history of martial law as an unmediated potentiality. The address suggests that the memory of martial law in Taiwan is being mobilised as political force oriented outward to Taiwan's international and transnational relationships in culture, social life and politics, and ultimately as a source for national resistance to Taiwan's erasure as a place unto itself by the PRC party-state.
Mark Harrison is Senior Lecturer in Chinese Studies at the University of Tasmania. He is a Founding Fellow of the Australian Centre on China in the World at the Australian National University. His academic work examines contemporary culture and politics in the Chinese-speaking world, using a distinctive theoretically-informed style and with a particular interest in Taiwan. He works widely across cultural studies, politics and policy, and international relations.
This event is in-person and online. Zoom details will be disseminated one day in advance.