The Summer's most exciting Craft Beer and Food experience returns to Catani Gardens
About this event
Catani Gardens, St Kilda, VIC
Saturday 29th February 2020, 1 - 8 PM
BeerFest will take festival-goers on a journey of beer and food discovery; exploring rare brews, beer/food pairing and exclusive festival brews, ciders, cocktails and boutique spirits from around the Country, direct from the brewers themselves.
It's the biggest and most anticipated BeerFest season yet. Australia's longest running, original beer festival returns this summer with seven festivals taking place across Australia.
Brewmanity's 'Beer March' to Fight MND
Brewmanity Beer Co is once again encouraging beer lovers to dedicate the month of March to exploring their favourite watering holes, and join them on a Beer March to help Fight MND.
Less of a pub crawl, and more a series of day trips, the Beer March is all about encouraging people to explore Melbourne's pub scene, all while raising a few funds for a much needed cause.
Last year the event raised $30,000, with 30 pubs supporting the cause, and this year the Beer March is set to kick off with a bang at St Kilda BeerFest at Catani Gardens.
Brewmanity will be setting up a Big Freeze zone at this year's St Kilda BeerFest, and together with BeerFest Australia have released 50 special tickets to get fundraising started.
For a $50 donation, you'll get entry to the festival – featuring Art vs Science- 2 free Brewmanity beers, and the opportunity to dunk Brewmanity Founder, David Neitz, into a freezing pool of ice!
With 100% of the ticket price to be donated to the Fight MND foundation, thanks to BeerFest AU and Brewmanity, there's nothing more to do than get your BeerFest on!
These 'Beer March to Fight MND - Charity Ticket' tickets are available via eventbrite and as mentioned above include entry to the festival with 2 free beers at the Brewmanity stall. All proceeds (minus booking fee) of this ticket will go to the Fight MND foundation.
Live Entertainment
HEADLINERS:
BeerFest continues to delivers a huge line-up of live entertainment with Australian electronic dance group Art vs Science headlining at all seven festivals in 2019/2020.
More Info
If you're after more info, check out the event info on our website.
This covers a lot of the details of the festival, including full lineup and FAQ's. It will be regularly updated as we move closer to the festival date.
Special thanks to our sponsors
Presenting Partner: First Choice Liquor Market
Major Sponsors: BrewArt, Cryer Malt, Little Creatures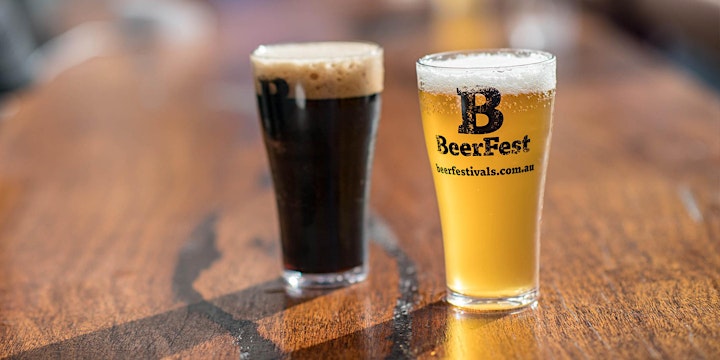 Organiser of Melbourne BeerFest 2020 presented by First Choice Liquor Market