Meet the Candidate - Port Hedland Local Election
About this event
The Port Hedland Chamber of Commerce & Industry is happy to provide the local business community an opportunity to meet this years candidates for the upcoming election.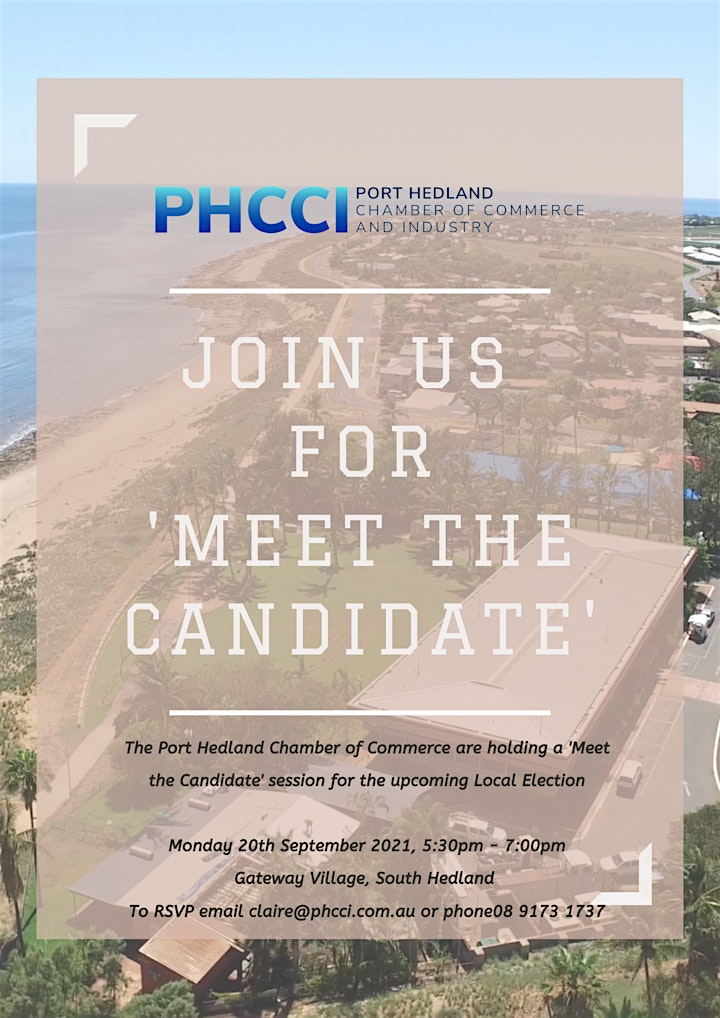 Organiser of Meet the Candidate - Port Hedland Council Election
PHCCI the voice for business and industry in Port Hedland, South Hedland and surrounds. We are a driving force towards the growth and success of local commerce, and we are constantly working to build the economic strength of the region.
We provide unparalleled service to our members and to the wider business community. Every business can reap the benefits of being a member of the Port Hedland Chamber of Commerce. If you're not already a member, join the Chamber today!