Description
Everyone knows that mindfulness meditation is good for us. However, what kind of benefits that we will get from being mindfulness? Scientists have proven that being mindfulness will make us more adept at switching tasks and returning to a deep level of concentration more quickly after a distraction. Every time we practice meditation, we're strengthening the neural circuitry for focus and training our brain away from mind-wandering. Beyond the need to concentrate for work, pleasure, or to overcome negative emotion, mindfulness meditation can also help to manage disorders like PTSD, anxiety, and Attention Deficit Disorder (ADD). If you would like to enjoy these benefits of mindfulness, please join our meditation workshop organised by UQ Buddhist Society! For more details, please contact Chen (0423457164) or email to uqbuds@gmail.com.
When: 14 October 2017 | 9am - 3pm
Where: Room 102, Level 1 – the Multi-faith Chaplaincy Building (Building 38), The University of Queensland, Saint Lucia.
Program:
9:00am: Welcome and orientation
9.15am: Introduction to Buddhist meditation and initial practice sessions
10.45am: Break
11:00am: Introducing walking meditation and lengthening sittings
12:30pm: Lunch
1.15pm: Introduction of the Mahamangala Sutta
2.15pm: Stretch break and final sitting
2:45pm: Feedback
3pm: Closing
About the workshop leaders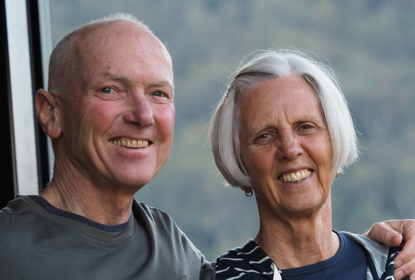 Lynn Kelly started meditating in 1975 and undertook eight lifetime precepts with Ven. Gunaratana in the early 1990s. From 1996-2004 she co-lead a weekly sitting group in Takoma Park, MD (USA), with Luisa Montero-Diaz under the auspices of the Insight Meditation Community of Washington, DC. Lynn completed the first Community Dharma Leader training offered by Spirit Rock Meditation Center (1997-2000). In 2004, she retired and moved to Brisbane with her husband John. Her princple teachers are Patrick Kearney (Australia) and Sayadaw U Tejaniya (Myanmar), and supporting teachers are Shinzen Young and Bhikkhu Bodhi. She regularly posts to her website, The Buddha's Advice to Laypeople (http://buddhasadvice.wordpress.com).
John Kelly has been a practicing Buddhist for over 30 years and has extensively studied the Pali language and the suttas of the Pali Canon. Since retiring from a career as a computer database specialist in the USA, John moved back to his home country, Australia in 2004, where he currently resides in Brisbane. He was principal assistant to Bhikkhu Bodhi in his recently pblished landmark translation of the Anguttara Nikaya, in addition to his earlier sutta anthology, "In the Buddha's Words". In 2005, John was a founding member and designer on the team that created SuttaCentral.net, a continuously growing trove of information on early Buddhist texts, translations, and parallels. In 2011 John completed an MA in Buddhist Studies from the University of Sunderland and subsequently his dissertation for this course, "The Buddha's Teachings to Lay People", was published in the academic journal Buddhist Studies Review.