Description
A COLLOQUIUM on
Meditation and Compassionate Social Action
with presentations from Ayya Yeshe, Dr Roger Coles, Sister Brigid Arthur, Simon Moyle and Rhys Aconley-Jones
Organised and sponsored by Confluence and The Contemplary
About this event
Traditions of meditation are concerned with the transformation of the person in light of a vision of the highest possibilities of life. From this, a meditator acts in the world, transforming it from within. This gathering explores different dimensions of the relationship between spirituality and compassionate action in community life, historically and today, and invites speakers from different backgrounds to discuss:
Where in their faith tradition do people find a source, nourishment or inspiration for compassionate action?

How do people with a social conscience (i.e. a commitment to wider social goals) and engaged in pro-social activities, benefit from contemplative practices?

Can social actions be more powerful, more effective, more sustainable, with contemplative practice as their foundation?

How much is social engagement an inevitable outcome of the contemplative life?
Join us for a day of presentations and dialogue, and experience contemplative practices that stimulate, inspire, nourish and sustain compassionate action.
The format of the day
The colloquium with open with a meditation. Each presenter will give a short talk in response to the topic of the colloquium. After their talk, each presenter will then lead a contemplative practice that inspires, or sustains them in their compassionate social action and take questions from participants. Following the presentations, there will be small group discussions involving all those attending the colloquium. This will provide an opportunity for participants to share their own experiences and responses to the questions posed by the colloquium. There will then be a panel discussion involving the presenters, followed by time for questions to the panel from participants. The day will close with a meditation.
Food and drink
There is no catering for this event. The venue is located near serveral cafes providing coffee, teas and good food. Participants are invited to bring their own snacks and drinks and can use tbe kitchen attached to the room. Boiling hot water is available in the kitchen but you will need to bring your own mugs and tea.
Colloquiuam Fee and donations
A $25 registration fee is charged to gain access to this event. In addition we encourage particpants to make an additional donation on the day. Both the registration fee and all donations will be passed on (in full) to the presenters to support them in their activism and compassionate social action. Presenters such as Ayya Yeshe live and work by donation alone so please be generous. This event is sponsored by The Contemplary and Confluence who will cover all the organisational costs including interstate flights, accommodation and venue hire.
Parking and public Transport
Parking is limited within this area and parking restrictions apply. It is recommended by the venue that you use public transport options. Rushall Station on the South Morang railway line is only 10 minutes away. The Route 11 Tram from West Preston to Victoria Harbour Docklands runs along St Georges Rd; Stop 21 is located near the southern corner of the building. The Route 86 Tram runs along Queens Parade and Stop 22 is located on the Queens Parade/Smith St corner, a 10-minute stroll away across the Edinburgh Gardens. Just north of the library there's also the 504 Bus (Moonee Ponds-Clifton Hill) running along Scotchmer St with two stops along St Georges Rd.
About the presenters
Dr Roger Cole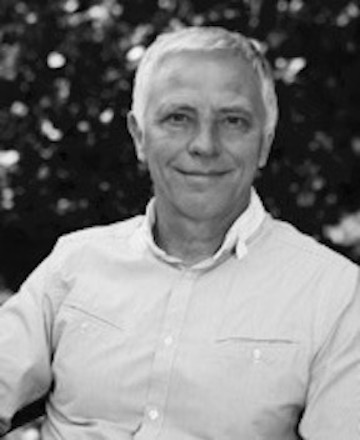 Oncologist and palliative care physician, Roger Cole has been caring for the terminally ill for the last thirty years. He became an Associate Professor of Palliative Care for the Illawarra Region of NSW between 1992 and 2010. During this time he wrote three books, of which Mission of Love has become an international bestseller being published in a number of overseas countries.
Following a spiritual experience in 1984, Roger began to integrate spirituality in his medical role through meditation and self-awareness, with a vocation to bring hope, comfort and healing to his patients and their families. He currently works part-time as a Palliative Care specialist and enjoys teaching the values that bring purpose, peace and happiness to our lives.
Roger has toured Australia and overseas extensively, giving public talks on hospice care, meditation, inner-healing and spirituality. He speaks on the sensitive issues that face us in death and is equally versed in how we maintain inner peace and happiness. He believes in the connection of mind, body and spirit, and in the healing power of positive thoughts and attitude. His published articles include grief repression in breast cancer, caring for people with advanced AIDS, symptom-control in palliative care, meditation for health-professionals and spiritual care of the dying.
Ayya Yeshe
Ayya Yeshe is a senior Tibetan Buddhist nun and Director of Bodhicitta Foundation, a socially engaged Buddhust charity that helps poor people in Central India. She is the author of 'Everyday Enlightenment' by Harper Collins. Ayya is an International Buddhist Teacher, a contemplative as well as an activist and feminist.
Simon Moyle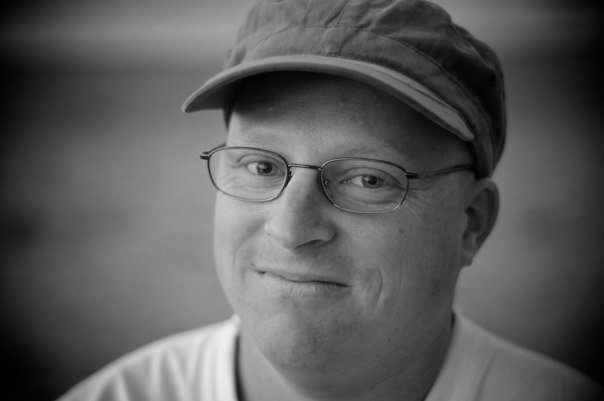 Simon Moyle lives in the Merri Merri watershed with his wife and four children. He is the elder at GraceTree, a small Christian community who practise hospitality, contemplation, and work with their hands. He is a nonviolence trainer and an activist who has been involved in the antiwar, climate, and refugee movements.
Sister Brigid Arthur
Brigid, a Brigidine Sister, grew up in the Wimmera rural community of Kaniva, and was educated at St Brigid's College, Horsham. After her profession as a Brigidine, she began her long and passionate engagement as an educator, mainly with secondary students in Brigidine Colleges throughout Victoria. A life-long learner, Brigid continued to study and expand her knowledge and skills in many fields. As Principal in a number of Colleges and later a founding member of the Brigidine Secondary Schools Council, her passion for education that encompasses and promotes the inclusion and growth of all young people was paramount. In 2001, whilst continuing her work with education, Brigid's hospitality extended to the increasing needs of asylum seekers and refugees in our society. In a less than welcoming climate, her vision for students – 'all are welcome' – now began to extend to the needs of asylum seekers and refugees. The Brigidine Asylum Seekers Project (BASP) was established in 2001 co-founded by Sr Brigid Arthur and Sr Catherine Kelly. It is a Melbourne-based initiative of the Brigidine Sisters whose motto is Strength and Kindness. The Brigidine Sisters have been engaged in education and social justice in Victoria since 1886. In 2018, BASP was incorporated into Kildare Ministries as one of its 'Community Works'.
Rhys Aconley-Jones
Rhys Aconley- Jones is a Mediator and conflict coach who runs training in Value-Connected Communication (also known as Nonviolent Communication). He is passionate about assisting groups to cultivate the compassion and skills to navigate conflict effectively and with care. He has been meditating daily since becoming a mediator, and finds that his meditation practice is critical to his ability to 'sit in the fire' through the intense emotionality of conflict. Developing compassion through LKM and awareness through mindfulness and vipassana has been critical to Rhys' continued growth and resiliency as a mediator and conflict coach. Rhys is also drawn to Robert Gonzales' practice of dyadic meditation; the process of assisted self-inquiry through the empathic presence of another. It is his experience that this kind of meditation is capable of healing many traumas that are sustained through relationships, deepening the connection we have to ourselves in the process.
About The Contemplary
The Contemplary is a secular charity dedicated to promoting wellbeing in the community by offering contemplative practices and perspectives, drawn from a range of traditions - and fequently offered in conjuntion with perspectives from disciplins within the psychological sciences, the arts and humanities. We do this through public talks, dialogues, workshops, courses and retreats.
About Confluence
Confluence is an alliance whose members are committed to exploring the interconnection between different traditions of meditative practice for people today. By combining historical and contemporary approaches to meditation, we hope to enhance the practice of meditation within a variety of communities. We organise, interreligious dialogue events and academic and non-academic conferences on meditation. We develop programs and courses for use in educational settings and professional environments and undertake academic research on historical and contemporary issues related to meditation.
Organiser of Meditation and Compassionate Social Action