Description
MDRT SA Proudly presents Gordon McNaught & SA MDRT Adviser Panel

Date - Thursday, 17th August 2017
Time - 7:00am Registration for 7:30am Start,
Breakfast will be served
Location - Adelaide Pavilion, Cnr South Terrace & Peacock Road, Adelaide
Gordon McNaught – Technical Services Manager Suncorp Group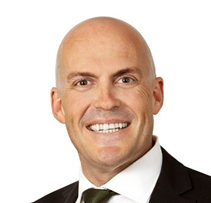 Positively Productively Profitable
Gordon McNaught is a Technical Services Manager for Asteron Life and Suncorp Life.
Gordon initially began his career as a Futures Trader, becoming one of the youngest Senior Traders in history. From here he moved into financial services, where he has worked as a compliance officer, paraplanner and planner specialising in SMSF and Business Insurance.
From planning, Gordon moved into life insurance with BT Financial Group as a Strategic Sales Manager, Senior Business Development Manager, and a Risk Practice Development Manager. Prior to arriving at Asteron Life, Gordon was a Practice Development Manager for a boutique AFSL.
Gordon is committed to unlocking new ways of thinking for his advisers in both technical and relational areas. Gordon's insightful and humorous delivery sees his seminars as being considered to be both entertaining and highly educational.
Gordon's presentation looks at teams and how they work together for the good of both the client and the company through referrals. The presentation includes both referring and positioning techniques and looks into a person's personality to understand how best to interact with them to get the best results.

The SA MDRT Adviser Panel
Strategies to thrive in the LIF Environment
Join SA MDRT and committee members Adam McCann, Ben Semple and Darren Farley in this interactive session.
We have handpicked advisers with insights on how to grow your business, focus on the important things, and thrive through the LIF changes, starting 1st January 2018

It's a session not to be missed!