Description
Maximise Performance and Data Availability for Virtualised Environments with Quantum and Veeam.
Melbourne : 18th October
Many companies run business-critical data on a virtual infrastructure while trying to protect their data and control their ever-increasing storage and backup software costs. They need to:
• Manage explosive data growth within budget constraints
• Quickly recover and restore files, systems, and applications to enable your business
• Maximise availability and performance of business-critical applications and data, including virtual, physical, and cloud-based workloads utilising the Hybrid Cloud
Stuart Daddo-Langlois, Enterprise Account Managerr at Veeam Software at Veeam and Christopher Jenkins, Solutions Architect ANZ/APAC at Quantum will be joining Andrew Charles, National Sales Manager of CompNow to present a panel discussion on how organisations are rethinking their approach to storing and protecting their virtual data in the face of increasing technical challenges.
Enjoy a hot breakfast on us and learn how you can transform your data workflows today.
Data is central to all businesses. Come and learn how WEHI manages their data to enable the next research breakthrough, and how these solutions can transform your data workflows.
Ample free parking available.
---
About Veeam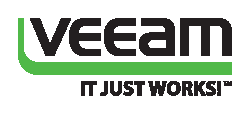 Veem develops backup, disaster recovery and virtualisation management software for enterprise.
Veeam recognises the new challenges companies across the globe face in enabling the Always-On Enterprise™, a business that must operate 24.7.365. Founded in 2006, Veeam currently has 41,000 ProPartners and more than 205,000 customers worldwide.
---
About Quantum

A leading expert in scale-out storage, archive and data protection, providing solutions for capturing, sharing and preserving digital assets over the entire data lifecycle.
We help customers maximise the value of their assets to achieve their goals, whether it's top movie studios looking to create the next blockbuster, researchers working to accelerate scientific discovery, or small businesses trying to streamline their operations.
---
About CompNow
CompNow is a 100% privately owned organisation dedicated to offering customised procurement, deployment & support plans and services for education, government and business enterprises.
Veeam Enterprise Status partner.
Quantum Alliance Gold Status partner.
Quantum Scale-Out Partner of the Year for Asia Pacific 2016