Australia's First Millennial and Gen Z Investment Conference
About this event
Click here to watch MarketLit: https://www.youtube.com/watch?v=qDt_lhDZYIk
Australia First Event - One Day Only - Online Streaming
The world is preparing for one of the biggest transfers of wealth in history - from Baby Boomers to Millennials and Gen Z who place significant importance on ESG.
Almost 45 million US households will transfer a total of US$68.4 trillion in wealth to their heirs and charities over the next 25 years. Millennials stand to be the primary beneficiary of this transfer and it is expected that by 2050, they will replace Baby Boomers as the generation with the greatest wealth. [US research firm Cerulli Associates]
In Australia, millennials will inherit around A$3.5 trillion from Baby Boomers over the next 20 years. [Online share trading platform Nabrade]
86% of millennials are interested in sustainable investing and millennials are twice as likely as the overall investor population to invest in companies targeting ESG goals [Morgan Stanley]
MarketLit will bring together leading financial influencers, market experts and ASX-listed companies to discuss the key investment themes and ESG issues that emerging investors care about. Change is coming and MarketLit is here to show the way forward.
The Capital Network Pty Ltd ('TCN') provides viewers of The Capital Network's content with access to information and educational content from financial services professionals and companies ('Contributors'). Any advice given by Contributors is general in nature and does not take into consideration your objectives, financial situation or needs. TCN cannot guarantee that statements made by Contributors are reliable, accurate or complete and Contributors may have direct holdings in the companies or investments they discuss. Before making any investment decision, you should seek independent advice which takes into account your specific circumstances. You should also be aware that, while TCN has commercial relationships with some Contributors, no Contributor was offered or received funds for their participation in MarketLit and the event is a not-for-profit exercise striving to improve diversity, inclusion and financial literacy and empowerment in Australia's financial services industry.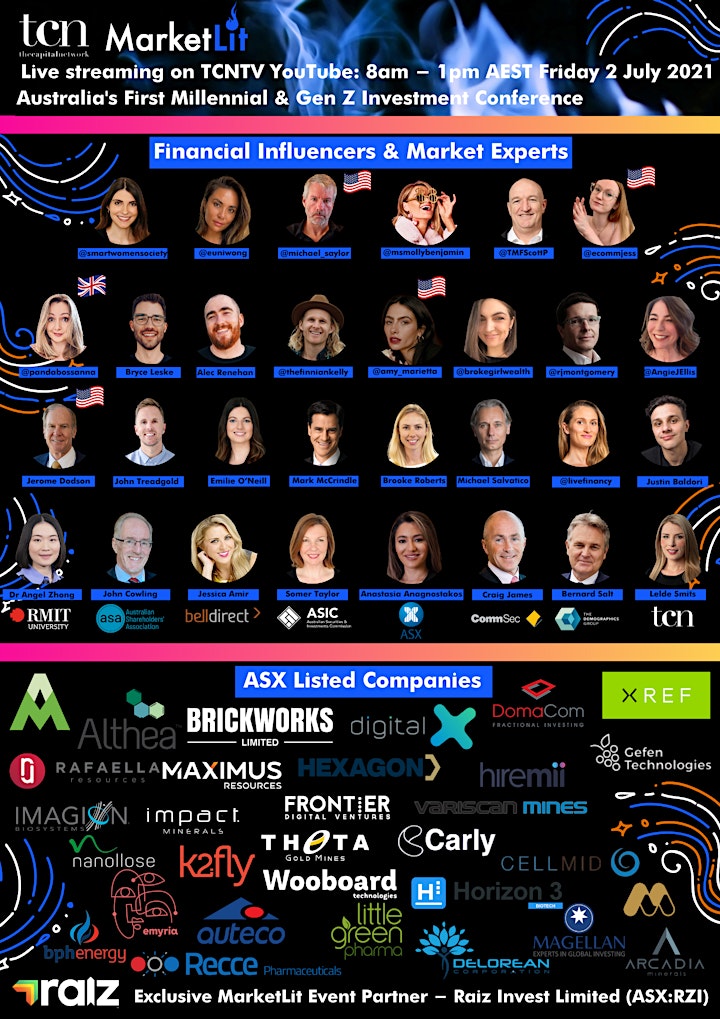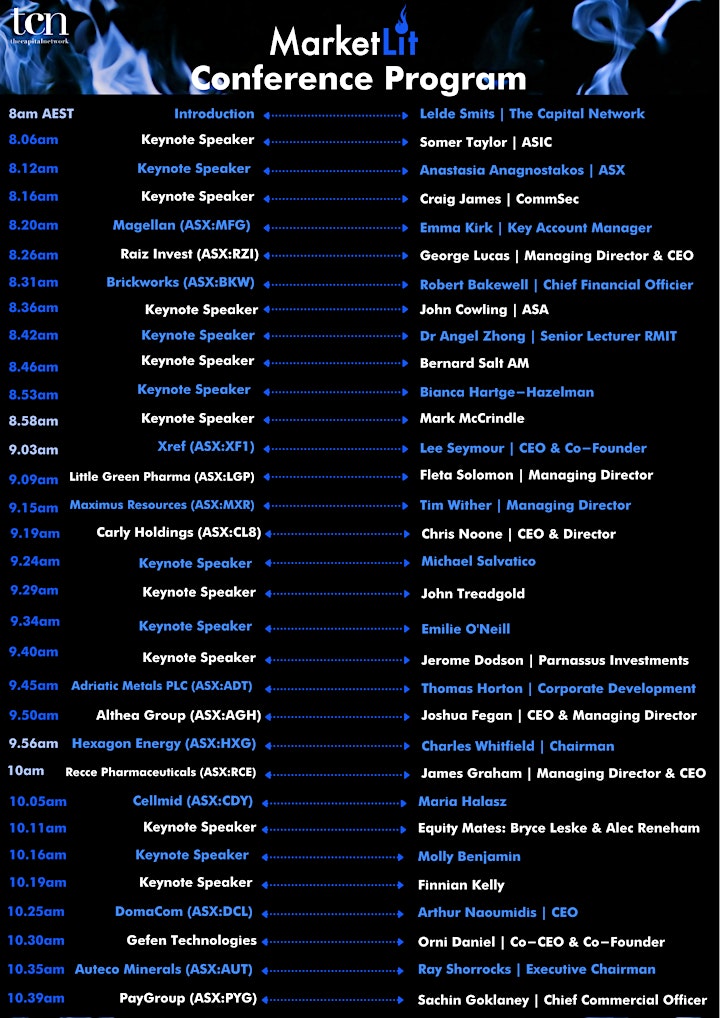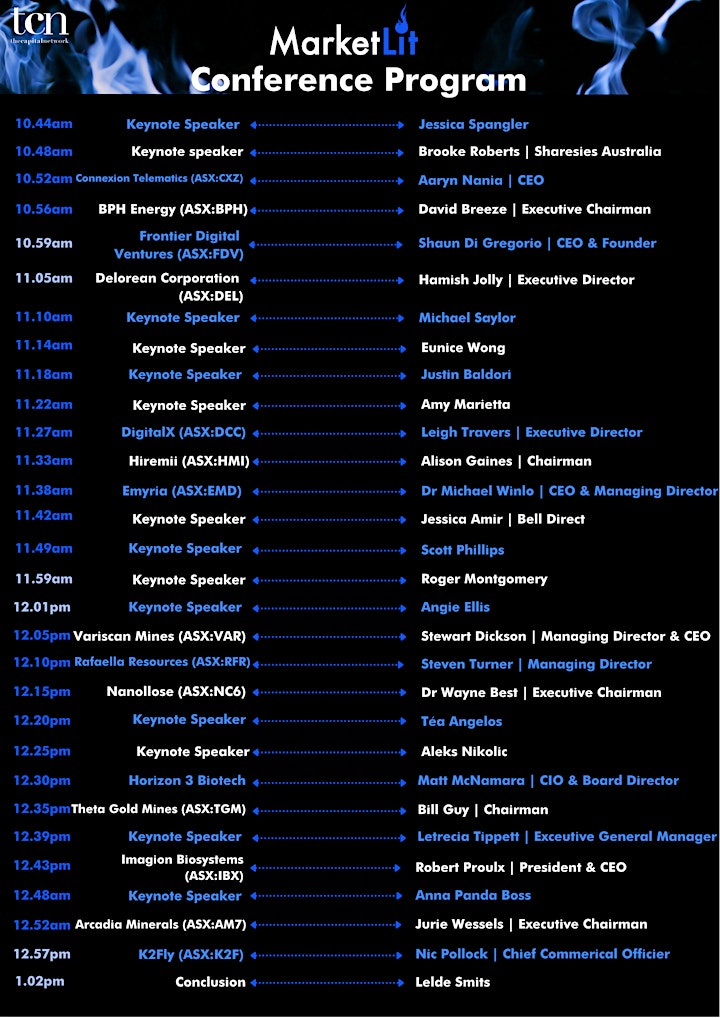 Organiser of MarketLit - Australia's First Millennial and Gen Z Investment Conference