Maps/Directions for Public Lecture by Eminent Climate Scientist and Nobel P...
Description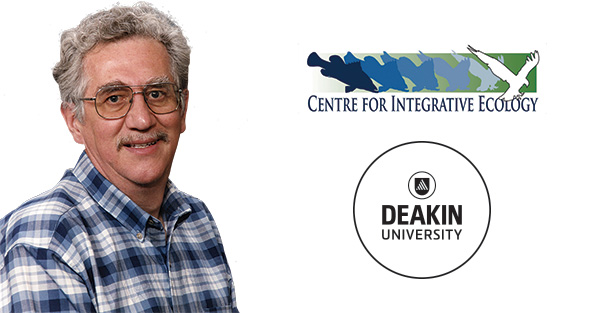 Hosted by Deakin Research and the Centre of Integrative Ecology
Public Lecture by Eminent Climate Scientist, and Nobel Peace Prize Co-Recipient Dr Russell Schnell, NoAA
Topic: "The air we breathe: it is not what it used to be!"
Dr. Schnell has been Director of numerous major projects and scientific institutions, has lived or worked in 90 countries, and has authored more than 150 Scientific publications. He is currently the deputy director of the Global Monitoring Division of the National Oceanic and Atmospheric Administration (NOAA).
Dr. Schnell and his team on the Intergovernmental Panel on Climate Change (IPCC) were co-recipients of the 2007 Nobel Peace Prize along with Al Gore.
Directions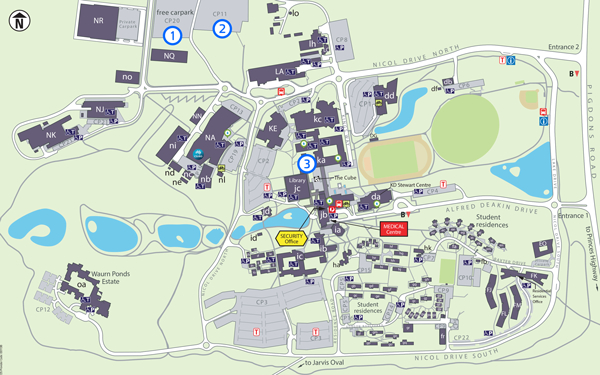 Take Nicol Drive North (Entrance 2) through two roundabouts and then at the third roundabout take a right up the hill. External attendees may park in either carpark (1) CP20 (free carpark) or carpark (2) CP11 where a parking ticket will need to be purchased from the ticket machine. Please note that the ticket machine is card only.
Directions to the venue (from the above carparks)
Follow the road back down to the third roundabout and continue to the crossing before the bus shelter. Proceed down the two sets of stairs and take the footpath to your left. At the construction site, turn left and you will see the entrance to building (3) KA, level 3.