Event Information
Location
Cottesloe Civic Centre <<>> Old Midland Courthouse <<>> SMV Arts Centre Perth <<>> Fremantle Yoga Centre <<>>
Cottesloe/Midland/Perth/ Fremantle
Australia
Description

Mantra Music with Madhava

Sun March 19 6pm Cottesloe Civic Centre
109 Broome St Cottesloe

Wed March 22 7pm Old Midland Courthouse
49 Helena St Midland

Fri March 24 7pm SMV Arts Centre
263 Beaufort St Perth
Sat March 25 7pm Fremantle Yoga Centre
E Shed Markets Fremantle

Join us for inspirational evenings of kirtan meditation music with special guest Madhava.
Kirtan is a powerful experience. Traditional mantra chants flow from the heart, accompanied by soothing harmonium melodies and intricate drum beats.

Originally from Mauritius, Madhava was trained in kirtan in the North Indian Temple town known as Vrindavan. He now travels the globe sharing the kirtan experience.
Sit back, close your eyes, breathe deep, relax...
Celebrate the sacred sound of kirtan.
Don't miss this one!
*** Soul food included!! ***
Each evening concludes with a complimentary vegetarian supper!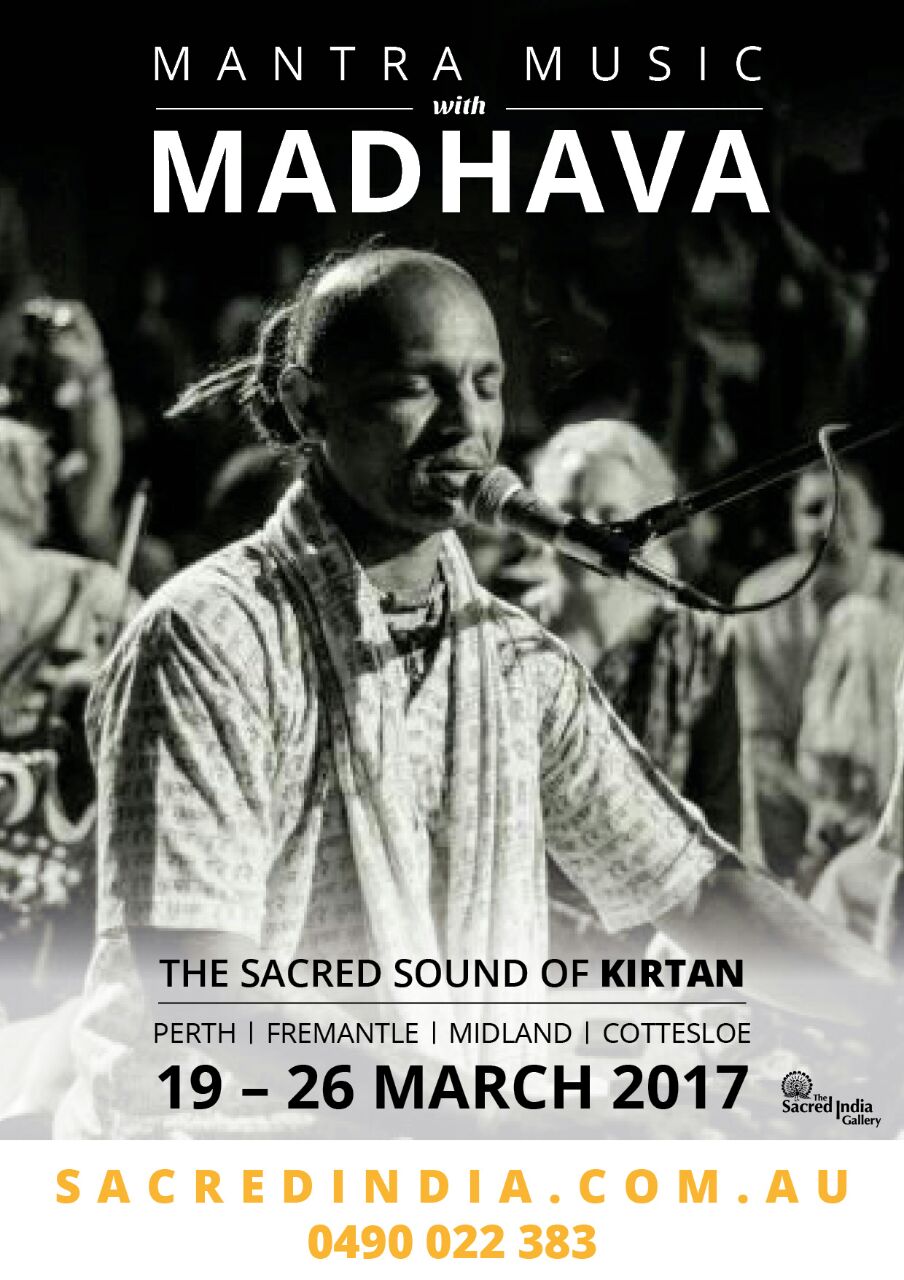 Location
Cottesloe Civic Centre <<>> Old Midland Courthouse <<>> SMV Arts Centre Perth <<>> Fremantle Yoga Centre <<>>
Cottesloe/Midland/Perth/ Fremantle
Australia