Description
Northern Beaches Library Network is Proud to Present the 7th Annual Zine Fair.
A part of the Manly Arts Festival, the fair is held in the Manly Library Forecourt.
Browse zines, comics and artist's books created by local and international zine makers and artists.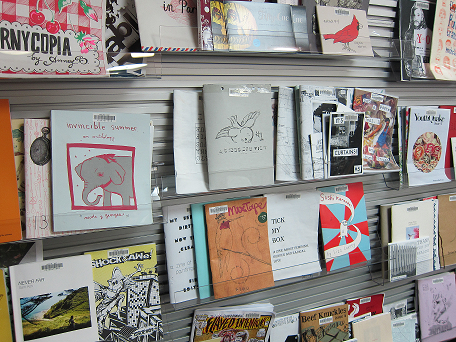 What is a Zine? A 'Zine' is an abbreviation of magazine and pronounced 'zeen'. Zines are typically handmade, small print run publications of original or appropriated text and images.
Zines are one of the few areas where creative people can speak without censorship. This makes the world of Zines exciting and challenging.
Manly Library's Zine collection reflects the diversity of thought and talent that exists outside the traditional realm of publishing. While you're at the fair come in and have a look.
Organiser of Manly Library's 7th Annual Zine Fair
Northern Beaches Council Library Service is a network of six branches across the Northern Beaches of Sydney. There's always something happening at the library. Regular programs provide activities for all ages, from children's storytime to book groups, author talks and craft sessions. Our special events get bigger every year and you're invited! Don't miss our Artists' Book Award, chess and writing competitions, Zine Fairs and more.
Don't want to miss a thing? Subscribe here to the library events mailing list of find out about upcoming events.