Mama Creatives Story Slam

Tuesday, 28 November 2017 from 7:00 pm to 9:30 pm (AEDT)
Event Details
** UPDATE ** THIS EVENT IS NOW SOLD OUT. 
The Story Slam will be our last event for 2017, so please subscribe to our newsletter to keep in touch with all our news and upcoming events, OR join our community and receive special membership benefits including access to SIX live events + much more. 


---
Welcome to our first Story Slam, based on the format of our favourite podcast, The Moth.
We will showcase SIX diverse mothers from the Mama Creatives community who will share their true and personal story relating to the theme of 'Courage'. 
Ten minutes each, standing in front of a microphone and an audience.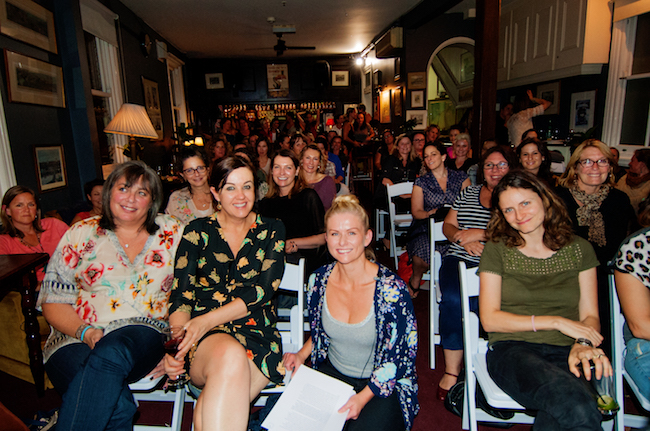 ---
We are delighted to be supported by Dumbo Feather as our event partners. 
For the past 14 years, Dumbo Feather magazine has provided a platform for people to tell their stories. The people in their pages are not necessarily famous. They are changemakers, leaders, artists, writers, lawyers, activists, philosophers, teachers, builders, scientists. They use their craft to make the world a better place and, by telling their story, they are motivating others to do the same. They have their own podcast series, host popular events with The School of Life, and send Dumbo Feather into the world four times a year.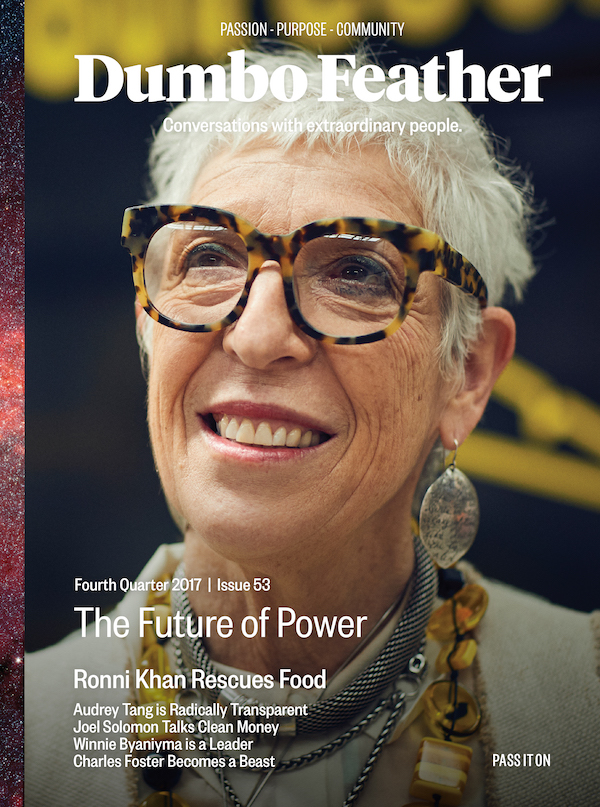 ---
About our Story Slammers
We will showcase SIX mothers with diverse stories about courage. Hosted by Bronwyn Mandile, editor, writer and blogger. Founder of Maxabella Loves and Mumlyfe.
---
Bianca Havas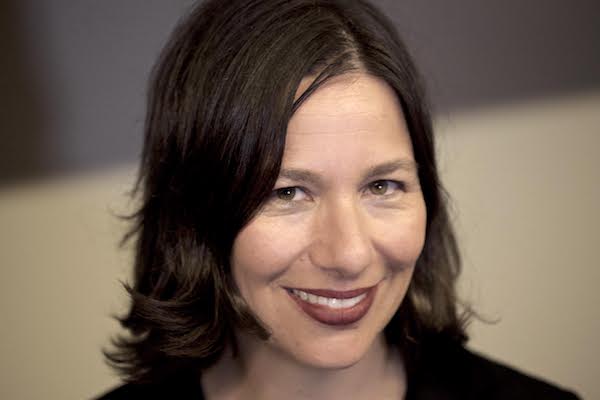 Bianca is an adventurer in work and life. Having transitioned from a career in the Hollywood film industry to becoming an environmental campaigner for 10 years, she now works as a leadership consultant, helping individuals to lead ethically and organisations to transform their leadership culture. On the home front, Bianca, her husband and two children aged 13 and 11, also share the adventurous spirit, recently fulfilling their dream of spending a year in Spain.
At the age of 23 she landed her dream job working with Hollywood stars like Keanu Reeves and Tom Cruise, only to be bitterly disappointed and disillusioned. What happens when things don't work out the way you planned and your life takes a U-turn? That experience and the many to follow became the template for Bianca to live the courage of her convictions and build the confidence to live by her beliefs; sometimes with sheer terror but always willing to face it to see what lies on the other side.
---
Carli Leimbach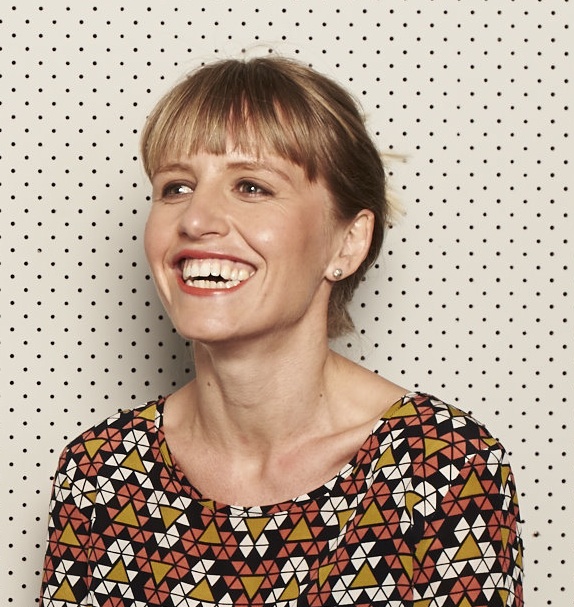 Carli had a novel childhood travelling with her intrepid documentary filmmaking parents on expeditions across the world which saw her share morning tea with the Dalai Lama, breakfast with Sting and Raoni, dance barefoot with the Masai Mara, feature on the cover of Australian Geo swimming with dolphins, go to school in the Cook Islands, paint a Sherpa school in the Himalayas, and participate in an archaeological dig in Tahiti searching for signs of early Polynesian settlement. 
These early travels left her with a strong appreciation for working collaboratively, bending boundaries, and story telling through attentive listening and asking the right questions. 
As Founder of Future Leader Labs, she is committed to developing self-aware She-Leaders to cultivate their creativity, adopt a 21st Century mindset, explore the what if's and turn I can'ts into can dos. She has designed and facilitated Labs for: JLL, Cisco, TEDxSydney, Australia Council of the Arts, St Vincents de Paul, Sydney Facilitators Network, UTS BUiLD, TFE Hotels, The School of Life, Museum of Old and New Art (MONA), Rackspace, Stalker Theatre and the Program For Innovation and Art Form Development (PIAD) South Africa.
Carli brings over 20 years experience as a Creative Producer, curating some of Australia's (and the world's) most provocative and successful cultural and arts events including VIVID, Splendour in the Grass Festival, ISEA2013, WOMADelaide, MONA FOMA, ZERO1 Biennial San Jose, Vryfees South Africa, FRINGEWORLD, Casula Powerhouse Arts Centre, Melbourne Museum, Carriageworks and the Sydney Opera House.
---
Lauren Goudy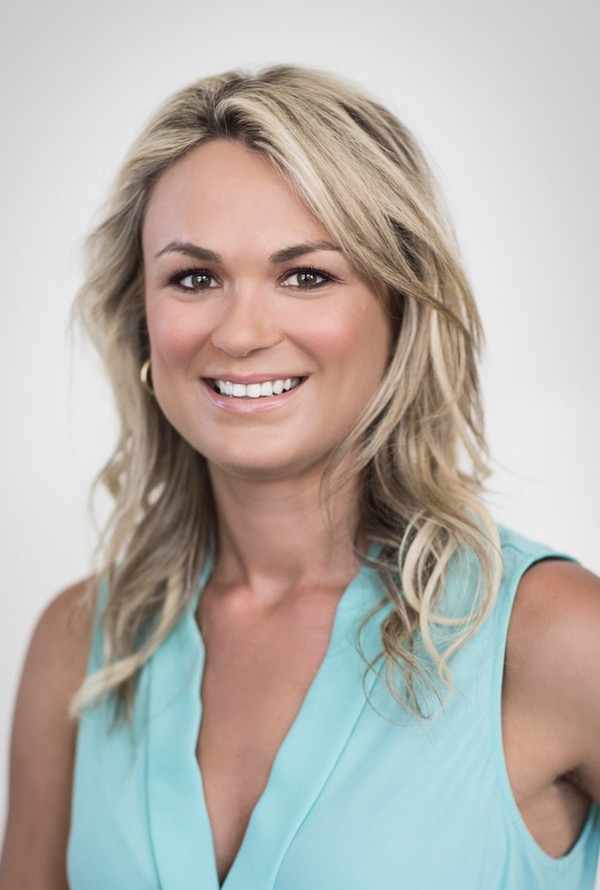 A proud mum of two, Lauren grew up in Perth before moving to Melbourne at the age of 18, then relocating to Sydney in 2011. Lauren has a successful career in real estate, where for over a decade she has developed personal connections with her clients and a deep understanding of their needs. Her expertise in the property market and client focus has made her one of Sydney's most trusted real estate Buyer's Agents. 
Lauren will be sharing a personal journey of triumph over adversity on a topic most of us find too difficult to discuss. Lauren will lift a veil of secrecy which has for too long prevented many people from sharing their experiences as a pathway to healing, understanding and change.
---
Georgina Russell Badelt
Georgina is a mother of two and a remedial massage therapist with healing hands. A couple of years ago when her world was rocked she was left to question her relationship and face the path to own her sexuality. 
She will share for the first time her courageous journey to finding herself.  
---
Rivky Suchat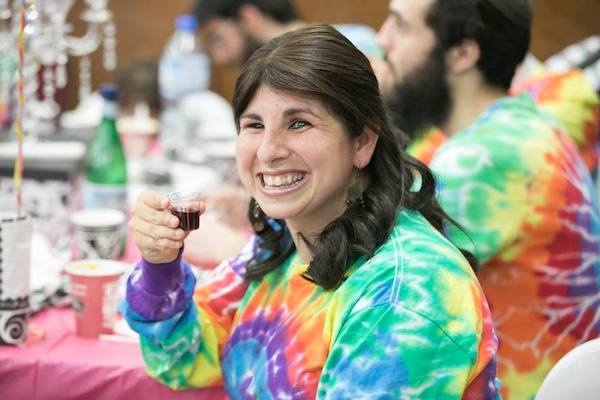 Born into a Rabbinic family of fourteen children in California, Rivky's family is engaged in community work and outreach throughout the world. Rivky grew up with a passion for teaching and completed her teaching degree in Montreal, Canada. 
Rivky was born to be a teacher and has been involved in leading children's activities and camps from a young age. She has many years of preschool teaching experience both in New York and California. Her passion lies in making learning engaging and fun, with a special emphasis on ensuring that every child be included. Rivky uses her limitless energy to make every session come alive through creative dress up and lively performances.
Rivky will share her story of being bullied as a young girl and how she has used this experience to improve her own life, as well as countless children inherit work as an educator. 
---
Anna Kellerman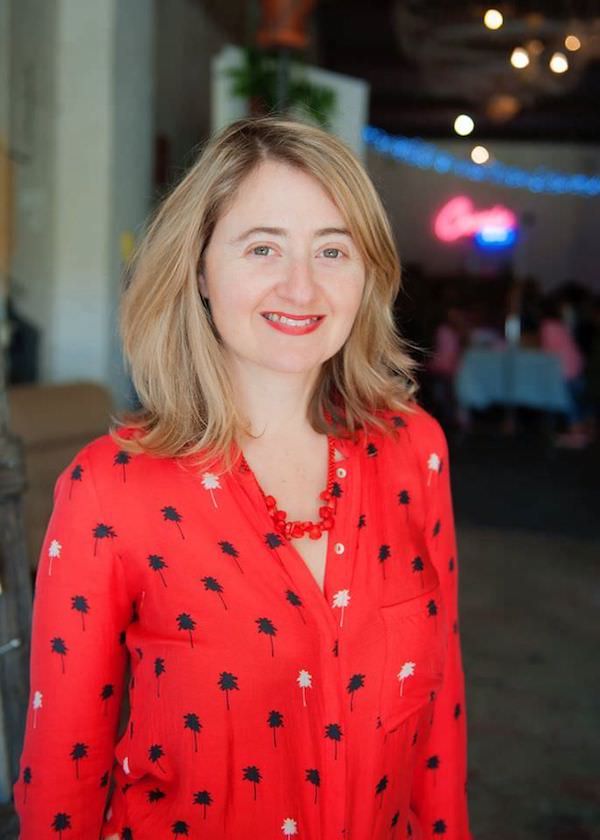 Anna is a creative nurturer, super-connector and lateral thinker. She is passionate about art, kids, sharing and connecting. She is a trained art educator, with a Bachelor of Art Education, majoring in Educational Psychology, and a registered art therapist with a Masters in Art Therapy. She has a published thesis about the benefits of working with clay and children with anxiety disorders. Over the past 15 years she has worked with kids and teens with a range of emotional and behavioural problems, and most recently worked with children from domestic violence backgrounds.
Anna has also spent nearly 20 years as a qualitative researcher helping a broad range of clients, corporations and smaller businesses across diverse sectors, in both Australia and Europe, to better understand people's motivations, usage and attitudes. She has a curious nature and always enjoys meeting new people and believes everyone has an interesting story to tell.
Anna is also the founder of Mama Creatives and remains super charged about growing it into a remarkable global community connecting and showcasing talented creative mamas from every corner of the earth.
Anna will share her very personal story about love, life, relationships and the power of facing our fears to guide us through the darkness and into the light.  
---
About Bron Mandile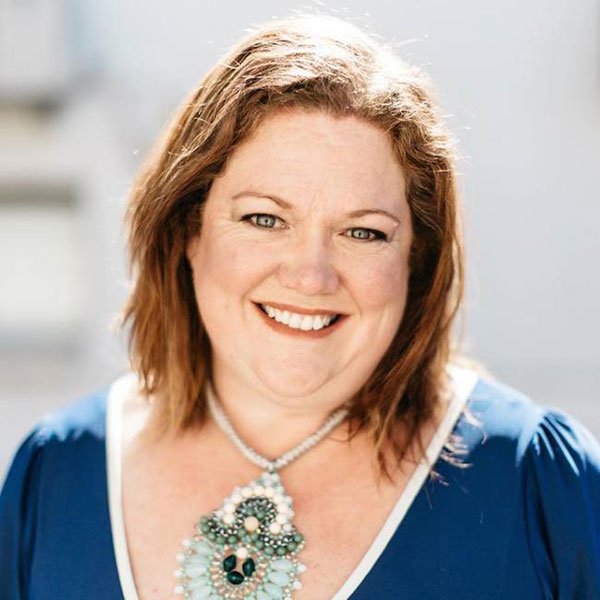 Bronwyn Mandile is a writer, editor and seeker. She has a start-up social media agency called Social Addict and is developing a parenting website called Mumlyfe. She also blogs at Maxabella Loves and is the mum of three kids.
Bronwyn previously managed the parenting website Mumtastic and has also written for Kidspot, Essential Baby and news.com.au, as well as corporates like Telstra, NRMA, ANZ and many, many small businesses. Bron likes to be busy, but not rushed. Along that fine line is where the happy balance thrives.
---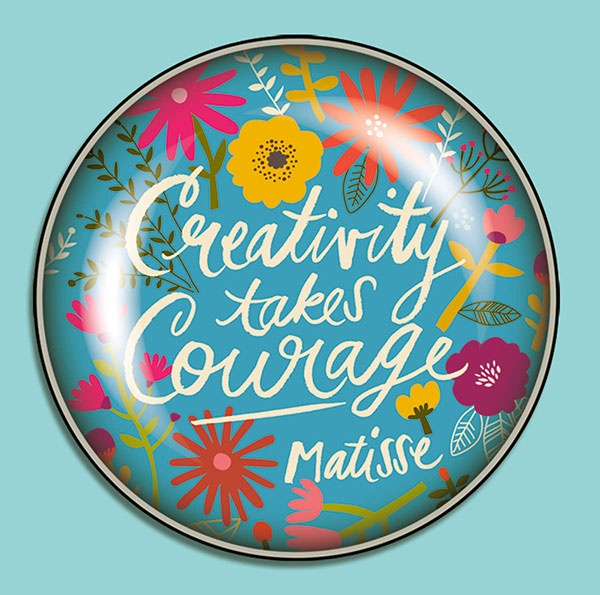 Leave the kids at home and come along to the fabulous Lord Dudley Hotel for a great night out!
---
Our Evening Venue: The Lord Dudley Hotel is an English pub with a modern Australian restaurant in Sydney's beautiful and historic Paddington area. Located in a residential area parking is also better! It is just a 10-minute drive east from the city or a 10-minute walk from Oxford Street or Edgecliff train station.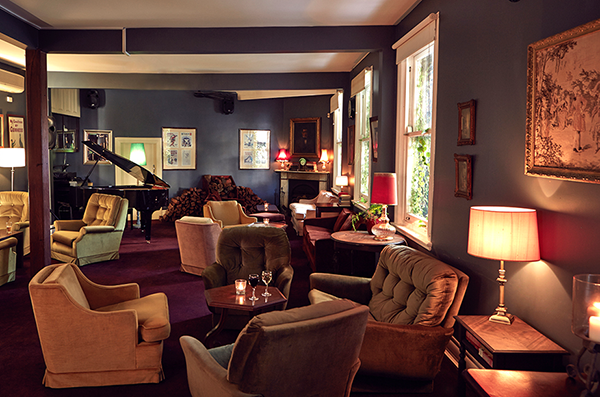 The Lord Dudley Hotel restaurant serves lunch and dinner seven days with a seasonal menu which changes daily. Their kitchen has a seasonal menu that sources quality produce, putting a twist on homey English style fare with a bit of a modern twist. They now also have a new garden restaurant with a delicious menu.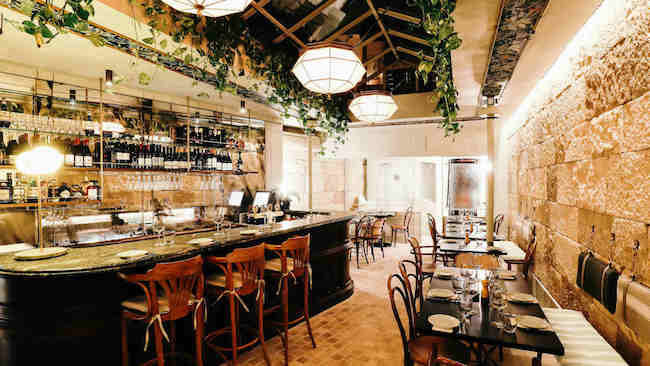 ---
At Mama Creatives we have organised an amazing year of evening talks, morning tea masterclass, expert panels, creative family school holiday workshops and more - we can't wait to see you!
If you can't make our live events we also have two online memberships available. 
When & Where

The Lord Dudley Hotel
236 Jersey Road
Woollahra, NSW 2025
Australia

Tuesday, 28 November 2017 from 7:00 pm to 9:30 pm (AEDT)
Add to my calendar
Organiser
Mama Creatives is like a TED for mums. It's all about building a supportive and collaborative group for creative mothers to:
CONNECT - with other like-minded creative mamas
SHARE - their creative story, expertise or passion
COLLABORATE - form new creative partnerships 
FLOURISH - get back in touch with their core creative identity to feel a sense of purpose and fulfilment
Anna Kellerman - Creative mama, trained art educator, registered art therapist, kids and art business owner, painter and all round life engager, passionate about nurturing creative talent and opportunities. 
"To create one's own world in any of the arts takes courage" – Georgia O'Keefe