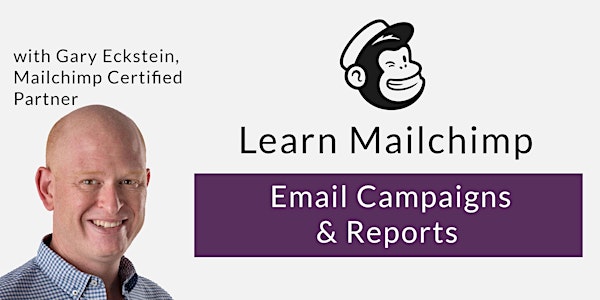 Multiple Dates
Mailchimp Masterclass | Email Campaigns & Reports | Small Live Online Class
Sales Have Ended
Ticket sales have ended
Please view our upcoming dates for our classes: http://organicweb.eventbrite.com
Event Information
Refund policy
Refunds up to 7 days before event
Eventbrite's fee is nonrefundable.
Sales Have Ended
Ticket sales have ended
Please view our upcoming dates for our classes: http://organicweb.eventbrite.com
Learn to use Mailchimp for email marketing in this live online class. Taught by an Australian certified Mailchimp partner.
About this event
Email marketing should be simple. This live online class teaches you all you need to know about using Mailchimp to send effective and high converting email marketing. We also cover email campaigns reports in this class.
No matter where you are in Australia, U.S.A., Singapore, New Zealand or anywhere else join this small and personal online class. Learn how best to use Mailchimp for email marketing and ask Gary any questions you may have during the class.
You'll leave this online class with the knowledge and confidence to create and send your own email marketing in Mailchimp in addition to understanding Mailchimp reports.
Note: Our classes are small so please book early to avoid missing out.
Want to learn all about Mailchimp Audiences? Join our live online class (it is recommended to attend the Mailchimp Audience class prior to this class).

How This Class Works
Once you've registered you'll receive proof of payment from Eventbrite. From there the process is:
At least 24 hours before the class start time Gary will send you, via email, a hyperlink to join the meeting.
At the class time you click the link that Gary sent to you which will connect you to the class.
You'll be able to see Gary's screen as well as a live video of Gary. You'll also be able to listen to Gary through your computer speakers and talk with Gary if you have a microphone.
Gary will present the class illustrating how to do things in Mailchimp on his screen (which you'll be able to see).
After the class Gary will send you a certificate of attendance.
This really is like an in-person class in that you'll view and hear Gary in addition to his computer screen. You'll also be able to ask Gary questions.
Mailchimp Email Marketing Class Content
The following email campaign topics are covered in this class:
The relationship between templates and campaigns.
Creating a template.
Creating a campaign.
The best designs for email marketing.
Types of campaigns.
Using content blocks.
Inserting merge tags (personalization).
Testing a campaign.
Posting to Twitter and Facebook.
Getting Mailchimp to filter out "out of office" replies.
Sending a campaign (and the best time to send a campaign).
Replicating a campaign.
Introduction to ongoing/Automation campaigns.
Styling forms and response email messages.
Reports; where people are clicking in campaigns.
Reports; understanding open and click rates.
Reports; knowing what to look for in reports.
Tips & tricks
And much more ...
Although we touch on Audiences during the class, the focus is on email campaigns. View Gary's Audience classes if you require Audience specific training (highly recommended!).

Why Trust our Training
Gary, your trainer, is a Mailchimp certified partner and expert (view Gary's profile at Mailchimp) and has delivered Mailchimp training and consulting for over six years. Over 3,250 people have attended Gary's training sessions.
Gary delivers public, corporate and online Mailchimp classes and hosts the only Australian Mailchimp sponsored meetup. Gary frequently appears in the media for his opinions about marketing, Mailchimp and spam laws ( print and radio).
We are one of the few Mailchimp certified partners worldwide.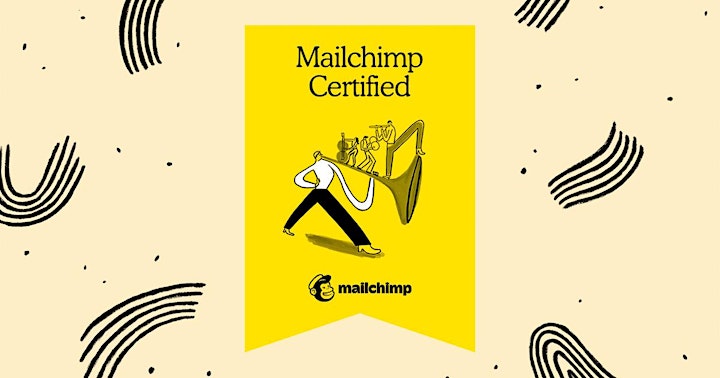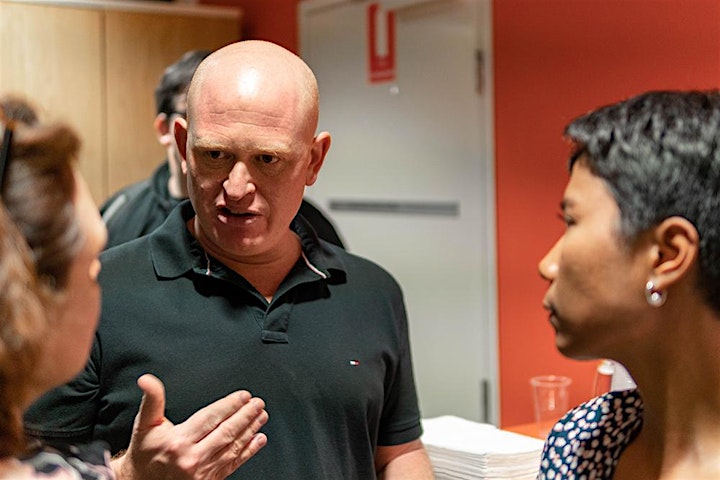 Who Should Attend This Class
Attendees include beginners through to those that have used Mailchimp for years. From small businesses through to large corporate organizations, government departments, universities to charities you will benefit.
"I loved the Mailchimp course and am happy to give Gary 5 stars. He is very thorough with his training and works at a great pace, which makes it really easy to understand. I recommend this course for anyone using Mailchimp to learn how to use it to its full potential". Brooke Manson, Melbourne Australia
View our Google Reviews.

Some of the organizations that use Gary's Mailchimp training

Frequently Asked Questions
Will I get a certificate?
Yes. Gary will send you a PDF certificate on completion.
Will I be able to ask questions?
Yes. This is a small and personal class and questions are encouraged.
How do I connect?
Gary will send you a link before the class. At class time click the link to join. You'll be able to hear Gary, see him and his screen as well as talk to Gary. Please have a good Internet connection, a speaker and microphone on your computer.
How many people may join?
There are a maximum of 12 people in a class. Please purchase a ticket for each person that you'd like to attend.
Can I cancel?
You'll receive a full refund if you cancel seven days or more in advance of the class.
What currency is used?
Prices are in AU$.
What timezone is this event?
Class start times are shown in AEST (Queensland, Australia time).
Is tax included?
For Australians a GST of 10% is included in the sale price. For other countries no VAT/GST is applicable. An invoice will be sent to you upon payment.
May I record the class?
No. Recordings are not permitted.
Location
Refund policy
Refunds up to 7 days before event
Eventbrite's fee is nonrefundable.
Organiser of Mailchimp Masterclass | Email Campaigns & Reports | Small Live Online Class
Gary is a Mailchimp certified partner, a certified trainer, is Google certified, holds an MBA in eCommerce and has helped over 3,620 people get much more from their online efforts. He delivers training and consulting to small businesses, government and large organizations including some of Australia's most prominent brands. Gary helps organizations of all sizes to get more from their online marketing and selling.