Description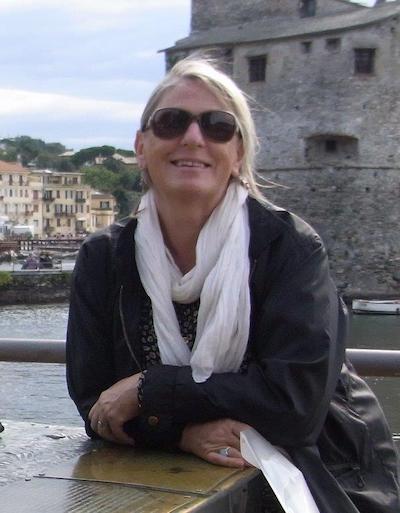 PRESENTER - Julia Kalytis
Julia Kalytis has been a traveller to Italy for 35 years. She lived and worked in Rome and Sicily in the 80's and 90's and knows Italy in a way that most of us can only dream of. She is tour director of Live Your Dreams Italy tours, and has vast knowledge of all the pleasures and the pitfalls of la bella vita in Italia.
Join her for a one-day workshop on many aspects of life there. You will laugh, learn and participate in a day of Italian immersion and end the day much richer for the experience.
There's a fun introduction to the language and culture of Italy. You will consider how the language works and learn essential forms of courtesy. These are so important in Italy and knowing a few expressions and their appropriate use can open doors to you in ways you could not have predicted. Together, in an enjoyable way, we will explore the dos and don'ts of navigating this fascinating culture. Julia will share her insights about misunderstandings that can occur, and how you can avoid some of those expensive pitfalls that unsuspecting visitors can be subject to in a foreign country. You will consider in detail some logistical issues such as when to go, and where to go to get the best travel experience and avoid the tourist traps. Also the extraordinary differences between the regions as you move from north to south. Your questions are welcome!
You will explore in more depth how to travel wisely and well. Touring in organized groups, even small ones, can insulate you from the environment you are wanting to experience. And over-tourism has meant that damage to the culture, lifestyle, language and economy of popular Italian tourist destinations has reached tipping point. How can you minimize contributing to this? Get Julia's invaluable tips on avoiding the mainstream of the masses and creating an authentic and sustainable travel experience. Italian systems (and regions) can be very different, and initially hard to navigate, especially if you wish to spend a longer time there and to move about independently. You will finish the afternoon session with a Q & A about living in Italy, or visiting more frequently and developing a relationship with the country that is more familiar. You could even learn the language there and explore the dream of buying a house!
Those of you who know Julia as a speaker can look forward to her having us in stitches with her hilarious tales of life in the 'beloved boot'.
Price includes a 2 Course Lunch in the main dining room
View all upcoming Byron and Beyond Networking events!
Organiser of Lunch - Italy - It's Not In The Guide Books - 2nd. May, 2019
Byron and Beyond Business Networking group is an integral part of the Northern Rivers business landscape and contributes enormously to entrepreneurial and business growth in the region. 
From humble beginnings in Bangalow in 2009, we have enjoyed a natural membership growth and geographic expansion to now include members from all areas of business throughout the region.
We are known for our warm welcome, and we meet at amazing restaurants in each town to enjoy top quality food, content and connections. 
It's a small and enjoyable investment in your personal and professional development.