Description
Losing Your Religion: Ex-Muslims Speak Out
A conference on the plight of ex-Muslims, their persecution and their human rights.

Losing your religion can be hard, but for some, it can be fatal. For a Muslim, punishments for abandoning the faith range from ostracism and rejection by the family, to fines, imprisonment, flogging, and in 13 countries, death. Even in Australia, renouncing Islam can plunge the individual into a limbo of fear, rejection and harassment. and can lead to repercussions for family members in home countries.

However many brave ex-Muslims are now determined to speak out. Atheism is not the problem, it is the solution, they defiantly suggest. This conference aims to highlight the plight of ex-Muslims, challenge the punitive attitudes that plague them and take a stand for reason, secularism and human rights.


Speakers
ARMIN NAVABI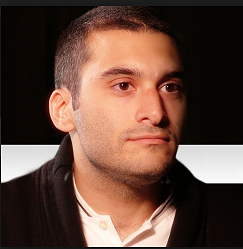 Founder of Atheist Republic

Armin Navabi is an Iranian Canadian ex-Muslim atheist and secular activist, author and podcaster, currently living in Vancouver, British Columbia, Canada. In 2011, he founded the online freethought community Atheist Republic, a Canada-based non-profit organisation which has hundreds of branches called "consulates" in several countries around the world. These enable non-believers to interact in societies where irreligion, apostasy and blasphemy are often criminalised and repressed. As an author, he debuted with the book Why There Is No God (2014). He co-hosts the podast show Secular Jihadists for a Muslim Enlightenment, with Ali A. Rizvi.
ZARA KAY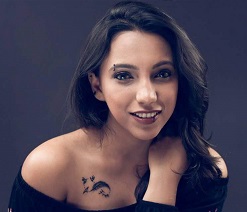 Founder of Faithless Hijabi
Zara Kay is a Tanzanian ex-Muslim Atheist Activist, based in Australia. Zara spent most of her childhood in Tanzania and was brought up as a Shia Muslim in the Khoja Shia Ithnasheri Jamaat society. In her professional life Zara works in tech, while supporting two non-profits. The first supports women in the tech field, and the second one, Faithless Hijabi, represents an under-represented group of women - the ex-Muslim women from across the globe - supporting and empowering them by sharing their stories and being their voice! Zara also does regular podcasts with the Atheist Republic.


HARRIS SULTAN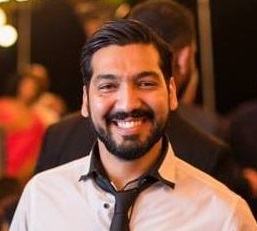 Co-Founder of the Society of Ex-Muslims Australia (SEMA)

Harris Sultan is an Australian ex-Muslim atheist activist, author of the book, The Curse of God – Why I left Islam. Harris also helps other ex-Muslims in countries like Pakistan. Harris moved to Australia at the age of 19 from Lahore, Pakistan. He credits Richard Dawkins for exposing the counter-arguments against God resulting in his atheism. However, the honest study of the Quran and Muhammad's biography moved him away from Islam. Harris's deep understanding of Islam and his ability to explain the flaws of Islam in the simplest of styles make his book, blogs and videos the best way to understand Islam. Harris enjoys a huge following on social media where he stays in contact with the plight of ex-Muslims and gives voice to the cause of encouraging ex-Muslims to come out.
SABEENA MOZAFFAR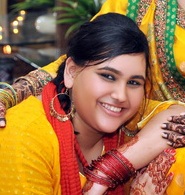 Co-Founder of the Society of Ex-Muslims Australia (SEMA)
Originally from Pakistan, Sabeena is a 24-year-old postgraduate student at the University of Melbourne. She officially left Islam in 2015 and has since attempted to share her experiences of questioning Islam and leaving the religion on more public platforms, so as to highlight the struggles many ex-Muslims face, and elaborate on why criticism of Islam is essential in the modern day. She is a former executive of the UNSW Agnostic, Atheist and Humanist Society, and has also shared her views towards Islam on 7News, SBS News and Viceland. In 2018, alongside other activists, she founded the Society For Ex-Muslims Austalia in order to create a public voice for Australian ex-Muslims and connect them to existing support networks.
ISHMA ALVI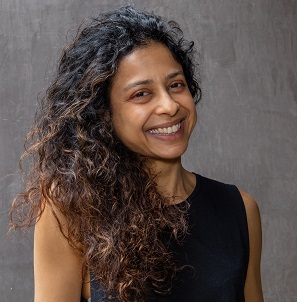 Feminist psychologist and ex-Muslim

Ishma Alvi identifies as a brown feminist ex-Muslim. The 'ex-' prefix is strongly linked with her belief in gender equality, since none of the organised religions, particularly the Abrahamic faiths, recognises women as equal to men. Ishma has written about her personal journey through the spaces where her feminist beliefs and religious ideology collide, in the chapter 'Ishma's Relationship with Islam' from the book Islamic Republic of Australia by Sami Shah. She has also talked about the collision between Islam and feminism in podcasts and in her blog. She recently debuted her first art exhibition, entitled The Female Face.


NIK J GRAY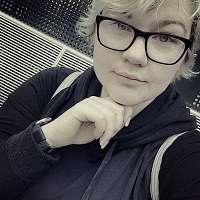 Podcaster
Identifying as a secularist and humanist, Nik was raised in a hardline religious household and has experienced a side to religion that many people have never heard of let alone thought could exist in the 21st Century. At 19, she publicly left and has since been an advocator for the freedom of thought and choice. She is the creator of The Nullifidian, Murtadian as well as co-creator and co-host on Heretics Corner, a podcast dedicated to telling the stories of apostates from all faiths and backgrounds.


LISA QIU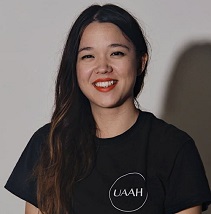 Former president, University of New South Wales Agnostics, Atheists and Humanists society
Lisa is an Australian Ex-Muslim activist, entrepreneur and former president of the University of New South Wales Agnostics, Atheists and Humanists society. She has helped create a free-space for ex-Muslims, challenge apologists and stoke open discussion on the world's most crucial issues. She feels a worthy impetus to be active as an atheist and defend the most voiceless and oppressed victims of Islam. As a passionate advocate for human rights, animal rights and free speech she is actively involved in the Effective Altruism community and grass-roots animal activism alongside the ex-Muslims movement. Since discovering the immense amounts of unnecessary suffering caused by both religion and humanity itself, Lisa has dedicated her life to help solve the world's most pressing issues.
JOHN PERKINS


Founder, Secular Party of Australia
John is a humanist, secularist and atheist with a background in economics. He is motivated by the humanitarian and human rights issues associated with the impact of religion on society. He advocates that the religious indoctrination of children in schools is a violation of the rights and interests of the child and should be banned. John has done extensive research into the historical origins of religious beliefs. Although still widely accepted, John finds that the doctrinal historical claims on which religions are based are not substantiated, and are contradicted by historical evidence. This includes the standard assumptions regarding a 7th century Arab prophet. John is an enthusiastic supporter of ex-Muslims because in these troubled times, their voice is a beacon that can lead the way to an enlightened future.
Conference registraion from 12:00 pm for 1.00 pm start.

Conference aims and outcomes
To raise consciousness about the plight of ex-Muslims and the courageous work that ex-Muslim leaders do, and to stand against bigotry of all forms, and for reason and secularism. This is the second time such an event has been held in Australia, the first being a similar event a year ago.

Security
Please note that this event will be safe to attend. There will be no right wing fanatics or ANTIFAs. There is no history of violent Islamists attacking such events. Last year's event had no issues. There will be event security again. So, do not be afraid to come to this event. Do do let fear put unwarranted limits on freedom of expression. If you are unable to attend, please make a donation via the tickets page.

For information on student and other discounts contact email.