Sales Have Ended
Registrations are closed
Oh no! You missed the deadline! Don't worry - feel free to sign up to my newsletter at www.pattyduque.com and I'll let you know when the next one is taking place. Warmly, Patty
Sales Have Ended
Registrations are closed
Oh no! You missed the deadline! Don't worry - feel free to sign up to my newsletter at www.pattyduque.com and I'll let you know when the next one is taking place. Warmly, Patty
FREE one hour online live event by Patty Duque
About this Event
Has 2020 shaken you up and made you realise you want more out of life?
Do you want to be true to yourself in 2021 and start living an Authentic Life?
Do you WANT to take ACTION but unsure how?
⚡ FACT: More people than ever are reevaluating life due to the pandemic ⚡
We've had time to stop and think about where we're heading and look at our life choices.
Can you imagine living life on your terms in 2021?
🤔 Think about it, instead of feeling like you are stuck in a rut, feeling in a state of confusion not knowing what you want to do with your life (but knowing you want to do something different!)....
There's never been a better opportunity to gain clarity than right now.
I'm not kidding, it's simple to pivot and change direction if you have the right guidance and tools.
Let me show you strategies that work, rather than just wishing & hoping for something to change.
So you can:
✅ Let go of the fear of failure
✅ Say goodbye to doubting yourself
✅ Gain clarity with where you're heading
✅ Build confidence to go after it
The best way to stop living someone's dream is to start living on your own terms.
You can't get to where you want to be without knowing where to turn or what your next step is.
🔥 Let me show you how to reignite that fire within, unleash your hidden potential and live the life you WANT.
💥 Now is the time to take action 💥
Hi, I'm Patty and unlike other "self-help guru's" I help people dig deep, past their fears and insecurities to truly gain clarity & direction.
How am I different to others? Because I actually live what I preach. Every. Single. Day.
👇 Click the link below for my free 1hr online event where I share with you how you can go from confusion to clarity whilst building your self belief even if you have no idea where to start 👇
Check out some results Patty has gotten for her clients below...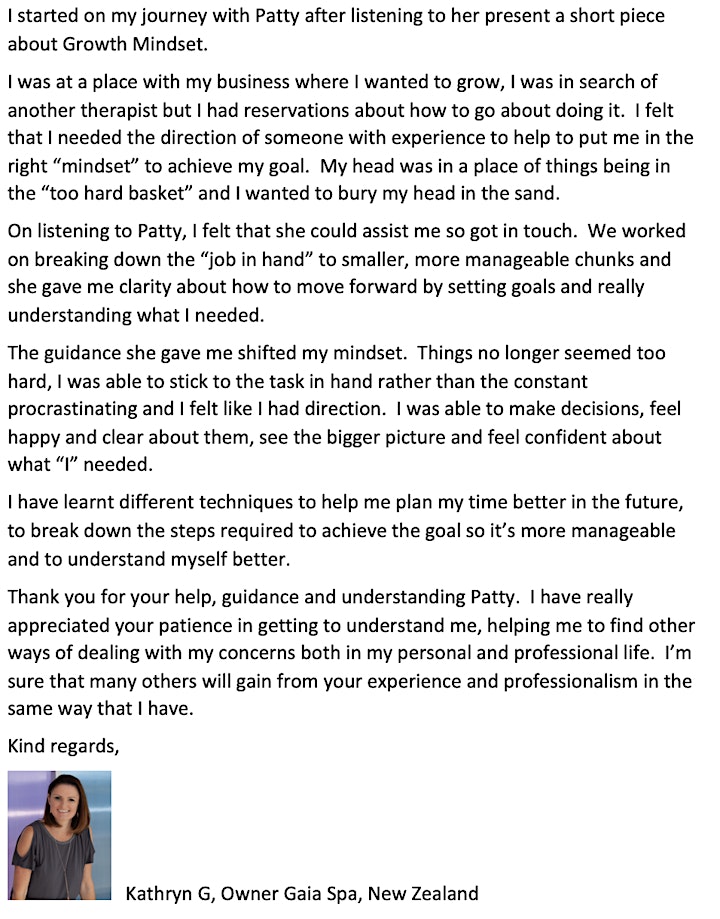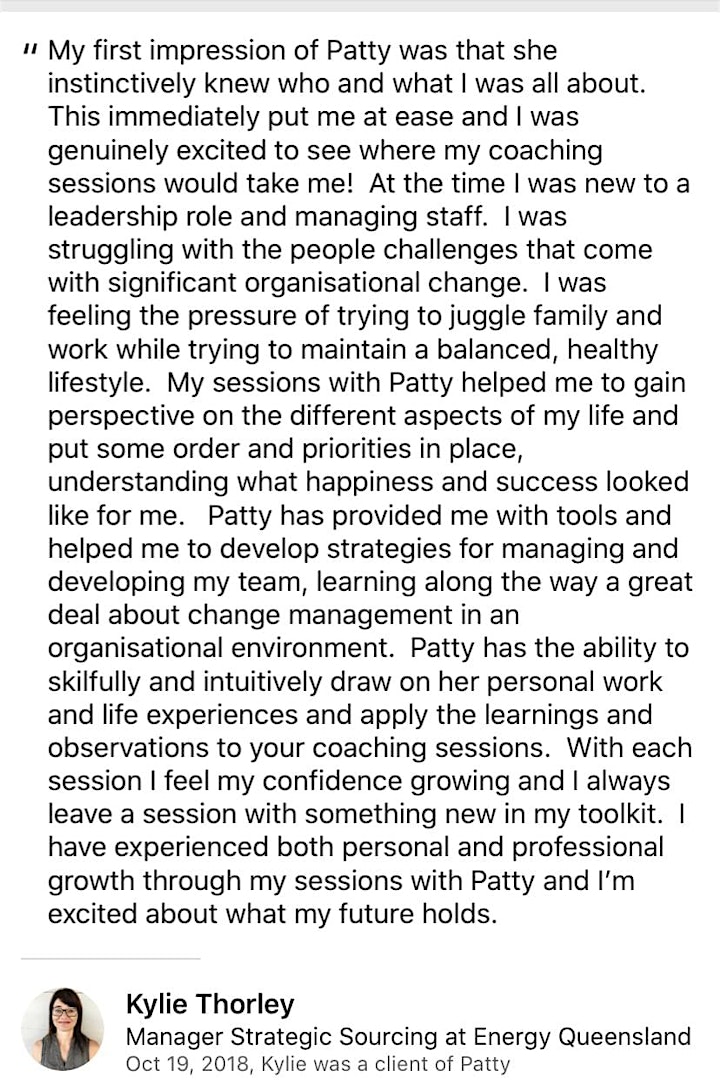 Great Bonus
For those who attend & stay for the whole event you will also get a PDF copy of my chapter from the best selling book I co-authored "Elevate Your Mindset"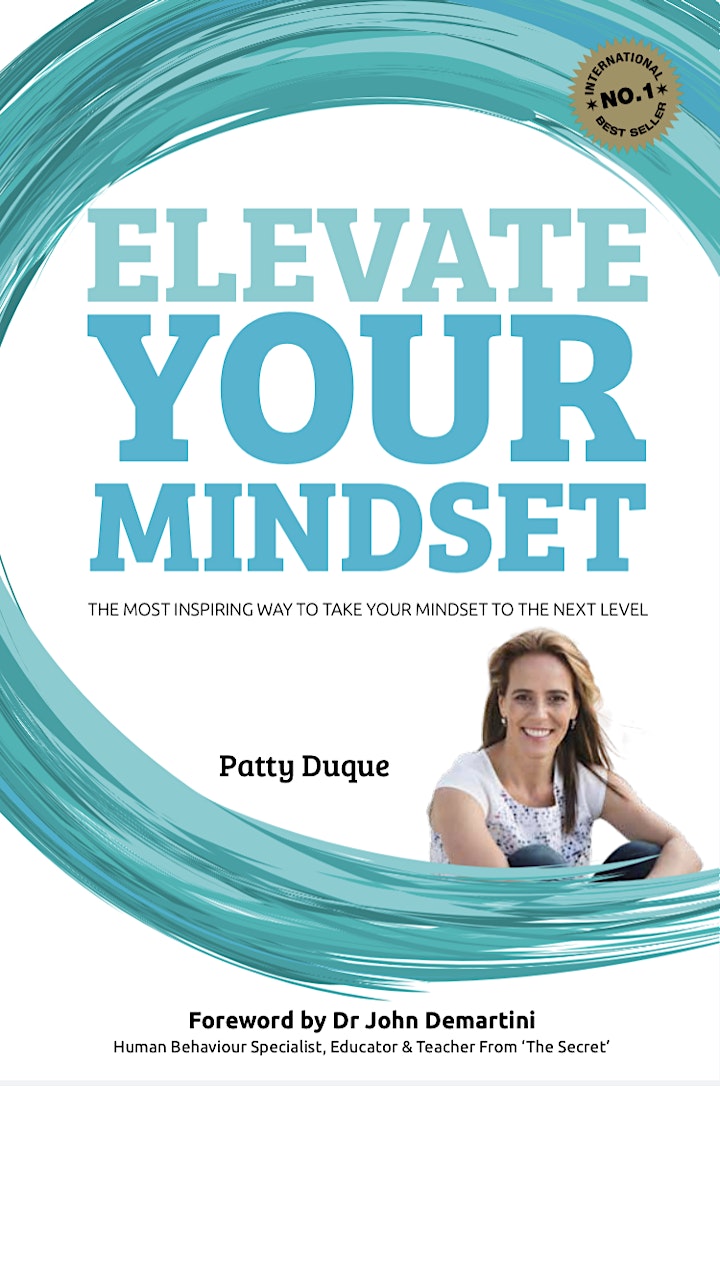 Yes, I'm Ready to LIVE AN AUTHENTIC LIFE