Event Information
Location
Noosa Springs Golf & Spa Resort
Links Drive
Noosa Heads, QLD 4567
Australia
Join Lisa for a delightful breakfast and great conversation.
About this event
LISA MILLAR - DARING TO FLY
This is a story about conquering fear and finding joy...the story of a girl from country Queensland who found a way to see (and report on) trauma and horror, while still holding on to joy.
As a child growing up in country Queensland, Lisa Millar dreamed of having a big life, and the years on the road for the ABC as a foreign correspondent gave her that in spades. From the US to Europe, from great cities to remote villages, in three decades as a journalist she has experienced moments of joy among long periods of reporting on grief and tragedy. During that time she also went into battle with an unexpected and near-debilitating fear of flying.
But it was only when she was finally grounded, when all of our worlds shrank in the shadow of a pandemic, that she had the time to reflect on what she had learned, not just about the world but how what she'd witnessed had changed her. She realised how so many of the threads linked back to those innocent days of a special childhood.
Join Lisa for a delightful breakfast and conversation.
A great start to your day.
Entry to venue/event is subject to Covid19 directives as outlined by Qld Health.
For current updates visit : QLD Government
You should know:
Ticket includes Hot Breakfast
This is a Covid Safe event with limited tickets available for this one off event at $45.00 + booking fee.
Seating is at tables of 8. Table sharing and special dietary requested with your ticket purchase.
NOOSA alive! allows for a change at any time at our discretion in the event of a lock down that prevents the artist to attend.
About Lisa ...
Lisa Millar grew up in the small Queensland town of Kilkivan and always dreamed of having a big life. She studied journalism at the University of Queensland and began work as a cadet journalist on The Gympie Times before moving to Brisbane to work for The Sun. It closed down in 1991, a decision Lisa discovered when the phone operator at the taxi company told her there was no need to book a pre-dawn cab for her next shift on the paper because it had published its last edition.
She used her small redundancy cheque to head north and worked for WIN TV in Townsville before joining the ABC as the North Queensland reporter in 1993. Since then she has reported from Canberra, Brisbane and Sydney and more than 40 countries, including 12 years as a foreign correspondent in Washington DC and London while continuing to recover from a debilitating fear of flying.
The number of traumatic and violent stories she reported on made her query the impact of trauma on the media and she developed a passion for ensuring victims were treated respectfully by the media, and journalists, camera crews, editors and producers were also looking after their own mental health. She was a director on the board of the Dart Centre for Journalism and Trauma for ten years.
Despite showing less than average skill at a variety of sporting activities Lisa continues to sign up. She's completed two triathlons, two half marathons and discovered cold water swimming after moving to Melbourne in 2019. Her tennis ability would be described as less than adequate but that doesn't stop her challenging anyone who mentions they play to a game.
She comes from a large family with four brothers and sisters spread over 22 years. She has 11 nieces and nephews and 13 great nieces and nephews. She believes being near the water, watching the water or diving into it is one of life's great joys.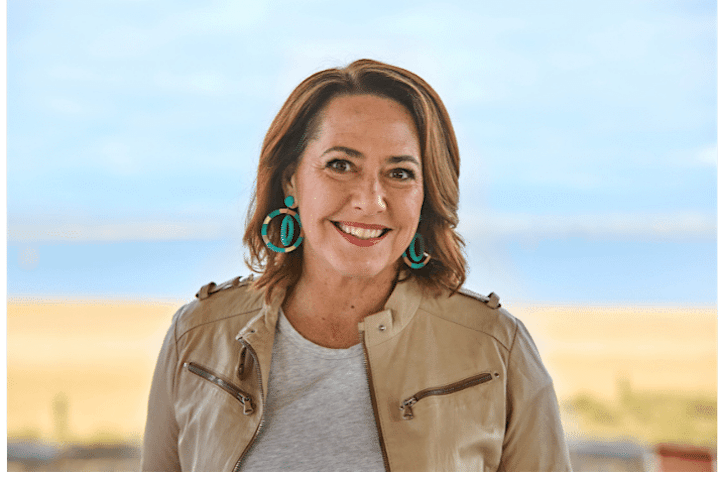 Date and time
Location
Noosa Springs Golf & Spa Resort
Links Drive
Noosa Heads, QLD 4567
Australia