Description
Hi there and Welcome
Every 8 weeks I run a free web event to help you maximise your time and the value you receive from being active on LinkedIn.
If you use LinkedIn (or you would like to start using it) to generate valuable connections, referral partners or new business. You will likely find these free sessions well worth your time to attend.
I'll show you how to apply our proven methods throughout the training that will help you achieve results like these: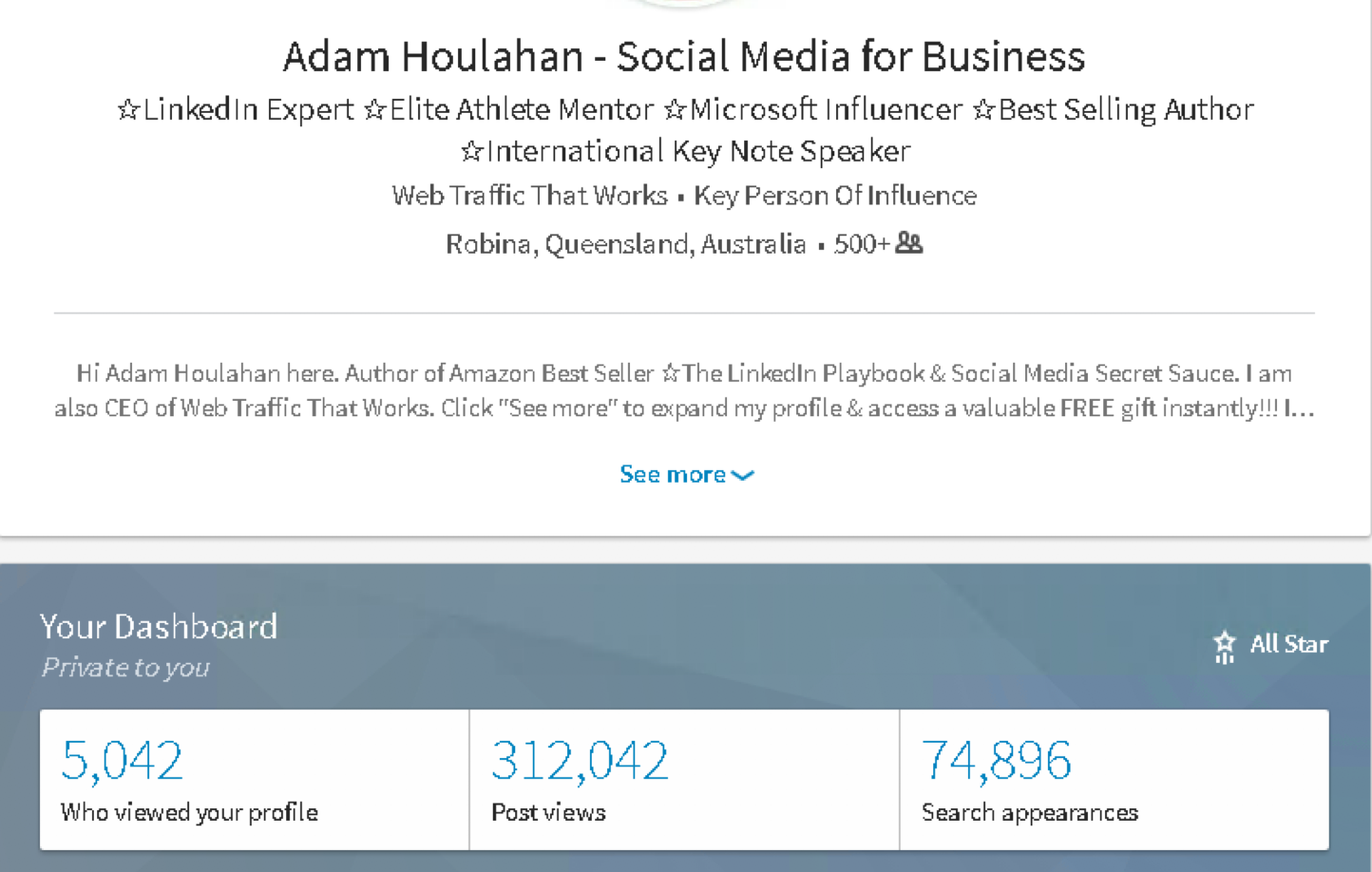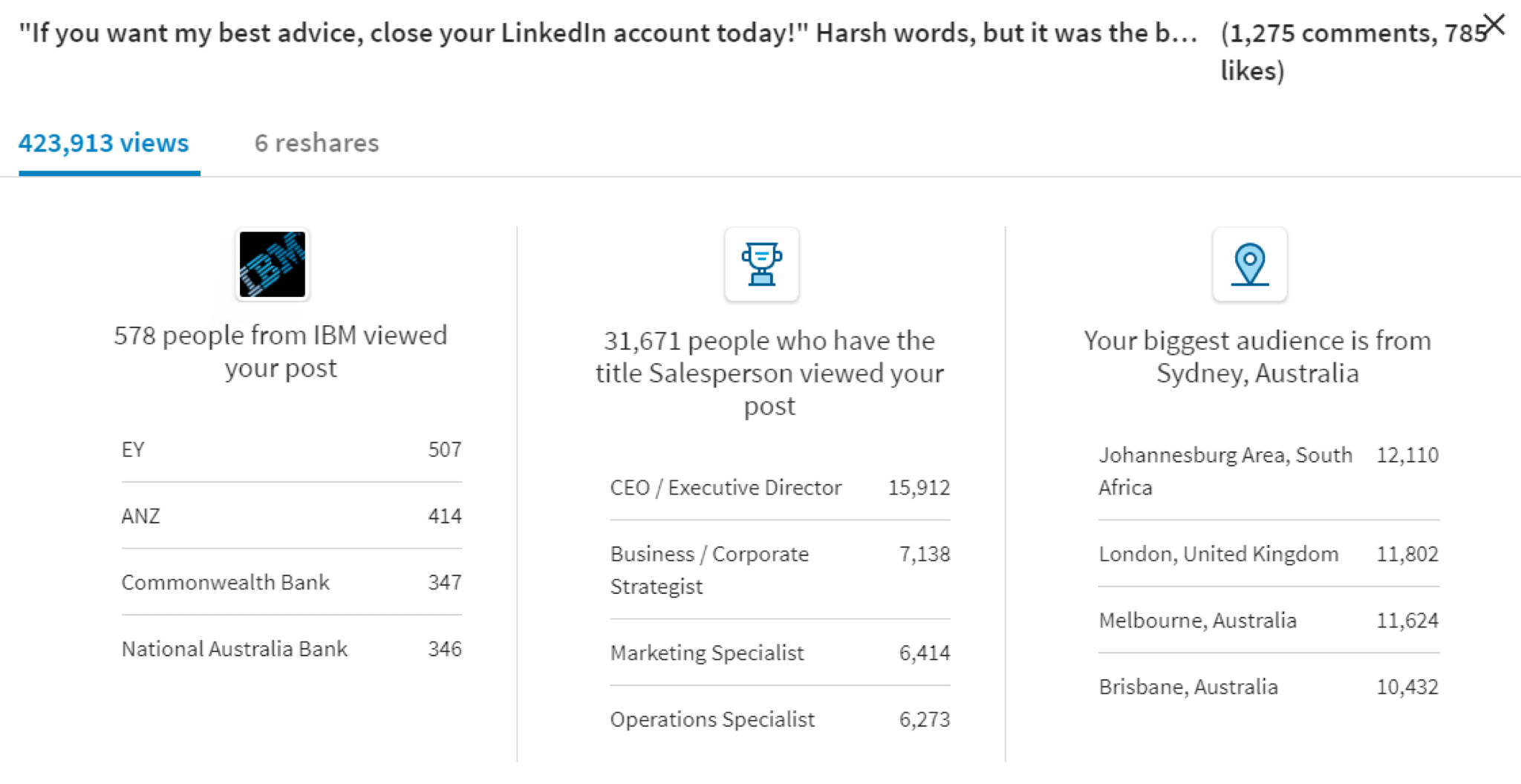 During this 60-minute web event, I'll be sharing with you:
Some useful tools you might not be aware you have access to on LinkedIn

How you can access a free copy of my best-selling book The LinkedIn Playbook
The marketing strategy we used to become an Amazon Best-Seller in mid-December when many experts said it couldn't be done
The 9 step process to becoming an Influencer in 90 days
Location:
The webinar will take place online using Zoom video conferencing, which means you can watch from the comfort of your home.
Date:
Tuesday 22nd January 7.00pm AEST (8.00pm Sydney/Melbourne time)
To register for this free web event:
Simply register for your free ticket, add your details, and you will receive an email confirmation with the Webinar link.
I look forward to sharing an impactful hour with you on January 22nd.

Adam Houlahan
ps. If you have not already please view my LinkedIn profile here: https://www.linkedin.com/in/adamhoulahan