Description
Do you ever feel pulled to answer a calling or yearn to express your gifts and talent but you have no clear guidance on how to actualize and expand your deepest potentials?
Have you ever questioned if that is all there is with life? Do you wonder if you can have more from your relationships or career, to feel more connected, have more joy and meaning in life?
Are you aware of any repetitive patterns in your life that no longer serves you, or you feel there are disconnected or denied parts of your life but you don't know how to change for the better?
If you answer YES to any of these questions, or if you are interested to start living a more inspired life, then now is the perfect time to join our 1-day workshop!
What is going to happen if you attend this workshop?
When you come along for the day, you will liberate your feminine power through accessing your archetypes and connecting with your body, mind and soul.
All transformation starts with getting in touch with your inner self, your conscious and unconscious mind, and the process of learning about goddess archetypes will help you to discover your inner patterns and how to grow beyond. However, to fully embody what we learn or know, we have to anchor with our physical and emotional body and that is why our workshop is designed to integrate all these elements through our work together.
We open our hearts and invite you to a reflective and empowering journey, where you will start to manifest your deepest desires, honor your soul calling and become the woman you are always meant to be!
What else to expect from this workshop? What is feminine power?
In this full day informative, interactive and experiential workshop, you will be working with 2 feminine coaches.
Sze Wing Vetault, an Intuitive Coach who empowers women to venture into their inner & outer transformation i.e. their Heroine Journey and to navigate through the road of trails and revelations. She coaches women to embrace their goddess archetypes, expand their feminine power and ultimately lead a purpose driven spiritual life. www.SzeWingVetault.com
Myola Woods, an Erotic Coach who supports women from all shapes and sizes, ages and walks of life to master the art of connection and feminine sensuality. Both of them will guide you through a mystical journey to awaken the power within you to transform your life. www.eroticcoaching.com.au
Feminine power is about being receptive, authentic, nurturing, creative and intuitive. It is a very powerful and infinite force to be beckoned with. While masculine power often being referred to as the energy that get-things-done, dominant, assertive and competitive; feminine power is a lot more fluid, regenerative, collaborative and sensual.
We need both energy to co-create with nature and to achieve great things, but in our modern society, these 2 energies are often out of balance. Many tend mask the truth about feminine power as something mostly about beauty or sexuality. There is a lot more depth about feminine power. It is the power to create, to dream and to connect with our soul and spirit.
At the end of the workshop, you will feel truly empowered and inspired to create a more authentic and fulfilling life!
During this full day workshop, you will:
Discover your inner patterns, your goddess archetypes

Learn about the myth and wisdom of 6 Greek goddesses (Athena, Artemis, Demeter, Persephone, Hera and Aphrodite)

Uncover the light and shadow aspect of your inner psyche and ways to grow beyond the past patterns

Identify your personal myth and ways to follow your bliss

Know where you are on your Heroine Journey and how to navigate to your desire destination

Nurture your true authentic self and learn how to co-create with spirit

Connect with the sensuality of the goddesses

Awaken your senses to more sensuality in your feminine

Discover the pleasures of the goddess

Learn ways to embody the goddess in your life

Enhance your connection with the goddesses through movement and breath.

Invoke a heart connection with your mind and sensuality and allow them to all work for your life

Allow your natural bliss and pleasures to rise from the body

Gain awareness of how the goddesses can enrich your body and life
By participating this workshop, you will receive & experience:

Ø A magical day working with 2 seasoned coaches
Ø Centering meditation download to connect with your inner goddesses
Ø Body & Mind integration exercises
Ø "Discover Your Goddess Archetype" eBook and accompany self-quiz to determine your most active archetypes
Ø Deepening and self-reflective questions
Ø Finding your erotic body audio meditation download
Ø Erotic Embodiment meditation download
Ø Movement and Breath exercises for clarity and expansion
Ø Light refreshments for morning and afternoon tea
*The meditations, eBook, reflective questions and exercises are all in digital download format so that you can further your learning experience after the workshop.
It's a magical thing when women come together. We find our voices, our deepest desires and hopes, we sooth and break through the false ideas of fears and inner conflicts, and we summon the courage to make the changes we know we need to make.
Don't wait, get your tickets now as we want to keep the group small to ensure the best experience possible for all participants!
More about Sze Wing and Myola:
These two coaches have both taken a path less traveled.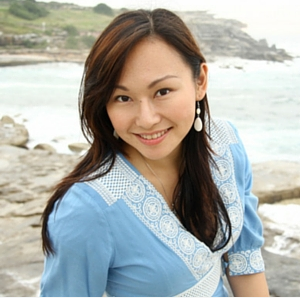 Sze Wing was a left-brain driven economist who travelled the world but kept all her childhood memory of spiritual experiences in the closet back home. Everything looked so promising on the surface until the façade dropped when she was confronted by a rock bottom dysfunctional relationship, woke up by a family illness and finally accepted the undeniable nudges by her soul to change path. Sze Wing then went on a self-discovery and empowerment journey. Along the way, she met and learned from world-renowned teachers in psychology, spirituality, mythology and health-sciences, and she connected with like-minded conscious women entrepreneurs. She now thrives to help other women to re-connected to their feminine authentic self and liberate this power to transform their life. Sze Wing is an intuitive coach who writes, speaks and teaches in personal growth, goddess archetypes, feminine power and she also coaches other purpose driven and spiritually based businesses. She is the founder of Intuitive Coaching, co-founder of Lighten Up ™ Summit and editor for Gratitude Online.
Apart from creating all these inspired business ventures, Sze Wing is now happily married with her awesome French husband and expecting their 1st baby on the way!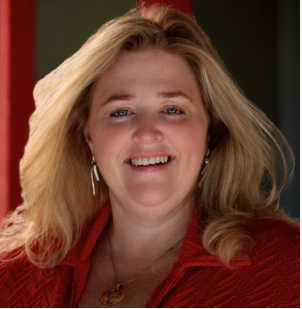 Myola has always believed and desired more, a pioneer with bravery and courage, speaks about the things that make most of us uncomfortable.
Myola loves assisting women to move past the myths, stereotypes and programming of society. She specializes in teaching the creation and cultivating the choice of arousal, to deepen intimacy, sensation and pleasure.
As a Sexual being, mother of 4 teenagers and pleasure enthusiast, Myola appreciates the time constraints, daily and social pressures that can play havoc on our erotic lives. Having had a variety of arousal levels in her past from not being able to quite get "there", scar tissue from child birth and her own body issues. Nowadays Myola loves to share knowledge and techniques to increase change in women intimate lives. Change for greater sensation, sensuality, appreciate their own assets and embody their own gorgeous skin.
---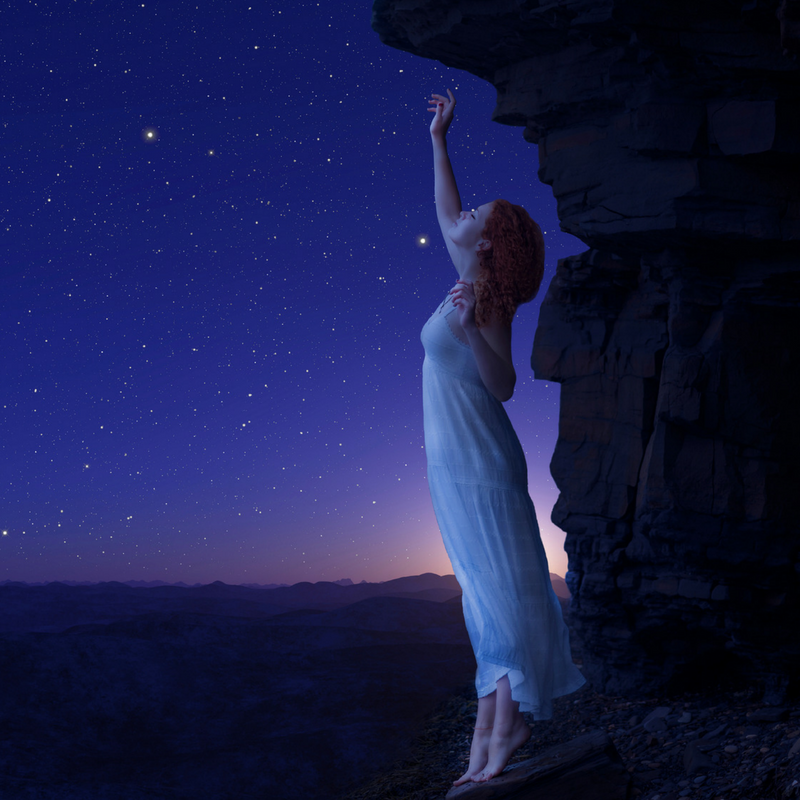 Logistic Information:
Light snacks and refreshments will be provided at morning tea and afternoon tea breaks.
We will break for lunch from 12:30 - 13:30.
Our venue is very close to public transport such as buses and trains (Newtown or St Peter station). Limited street parking on the same street of the venue, however, there are other street parking options available near by.


Frequently Asked Question:
What are Goddess Archetypes?
Goddess archetypes are the inner patterns of a women's psyche. Each goddess archetype represents a set of instincts, interests and personality traits. So often we carry on with life without a deeper understanding of who we truly are but only who we "should" be. We may not know why we get into certain behavioral or relationship patterns that do not serve us. This happens when we don't really know whom we are within. Each goddess archetypes have their light as well as their shadow aspects. It is never about which archetype is better or worse, but it is about being mindful of how to best use our strength and caution about our negative tendencies. A goddess archetype may be naturally active in a woman or become more developed due to circumstances. The influence of these goddess archetypes will change when a woman mature and grow. Most women have one dominate archetype within them and some other minor but still significant archetypes as well.
Why Goddess?
We use goddess for the archetypes because they are known to us; they are recognized, and their mythologies fit the pattern so well. We can identify ourselves with these goddesses, their tendencies, strengthen and shadow aspects. Since myths are projection and reflection of our collective fear, hope, desire and conflict, it is alive, and the lesson and wisdom of their myths transcends time and space.
How would learning about my archetypes benefit me?
Learning about your goddess archetypes will add clarity and authenticity to your life. It will bring about a much deeper and greater understanding of your conscious and unconscious mind. You will feel energized and liberated to express your highest potential and at the same time, more self-acceptance of who you are and who you want to become.
Knowing your goddess archetypes is an awakening and clarifying process; it is the first step to embark on your own transformation, your own Heroine's Journey. This knowledge will prompt you to take the right actions to fulfill YOUR dream, not anyone else's!
What is embodiment?
A definition is: "a tangible or visible form of an idea, quality, or feeling". When we do embodiment practices we engage the body in a way that the cells in the body and remember, remove and revitalize to another way of being. As a Spiritual Being having a Human experience the body allows us to explore, expand and enjoy our flesh or skin. Our embodiment is a way for us to experience the body.
Why Sensuality?
Sensuality is such an important part of our lives and the way we live. From how we eat, to how we walk, dress and be in the world. When we develop and enhance our sensuality our bodily sensations change, the way we interact changes, it can be like new lenses where put in and we can see clearly sometimes for the first time.