'Learn HOW MasterMinding is 10 Times More Powerful than Networking' (FREE Presentation) - THURSDAY, 12th May 2016

Thursday, 12 May 2016 from 3:15 pm to 5:00 pm (AEST)
Event Details
'Learn HOW MasterMinding is 10 Times More Powerful than Networking'
(PRESENTATION) 

FREE INTRODUCTORY SESSION 
When: THURSDAY, 12th May 2016
Registration: 3:15pm  Event: 3:30pm - 5:00pm
Connexions Unlimited, 4/1311 Ipswich Road, Rocklea
(entrance via 2nd Driveway on left in Abercrombie St., off Sherwood Road)
---

Make  2016 your most powerful year yet! 
Discover How to use our MasterMinding Success 
formula to:
Grow you and your life

Gain new business referrals

Double or triple your business bottom line

Collaborate and create joint ventures

Create your own advisory board

Be kept accountable

Learn about Emotional Intelligence

Removing road blocks that stop you from growing

Develop your business to where you want to be

Share resources

Open to a whole brain thinking

Business coaching/mentoring combined

Learn what to do next when you and your business grow

Maintain confidentiality in your group

Get only the results that count

Meet past participants who can tell you their experiences
---
Testimonial: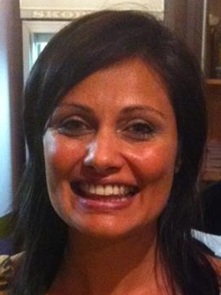 I have been in my own business for 9 years and I was at that stage where I felt I needed some support with a new business. I'm absolutely amazed at the results that I've had. I have been able to grow and expand beyond my imagination from the help and support received from the peers in my mastermind group. The way the group was facilitated is absolutely incredible – it's a fantastic system. I've never experienced anything like it. I have also experienced coaching and consulting however, I will say, having the mastermind group is incredibly different. The referrals itself had paid for the cost of the mastermind group tenfold. I know how incredible the results are and how amazing the deep friendships and business relationships gained. So thank you very much to this business mastermind groups. I would highly recommend it to any small business owner as an absolute must in your business.
Natasha Howie: Get Smart Website
---
CONTACT: Jennie on 0414 278 344 if you need more information.
Have questions about 'Learn HOW MasterMinding is 10 Times More Powerful than Networking' (FREE Presentation) - THURSDAY, 12th May 2016?
Contact Jennie Gorman
When & Where

Connexions Unlimited
4 / 1311 Ipswich Road
Entrance via Abercrombie Street
Rocklea, Queensland 4106
Australia

Thursday, 12 May 2016 from 3:15 pm to 5:00 pm (AEST)
Add to my calendar
Organiser
 

About Jennie
'the people connector'

Jennie Gorman had spent many years networking and showing people how to network before becoming known as 'the people connector'.  Her passion is running MasterMind Groups and supporting business people to grow their businesses.

She began promoting and marketing in the late 1980's under the business name of My Connexions. In 1992 she opened a Personal Development and Natural Therapies Centre in Brisbane. This Centre involved up to twelve natural health practitioners (naturopaths, homoeopaths, acupuncturists etc) as well as personal and spiritual development trainers who ran development programmes seven days a week.

In 1995 the business name changed to Connexions Unlimited and Jennie worked with business owners promoting national and international speakers and trainers in Australia. As an ethical word-of-mouth marketing business Jennie's continued aim has been to educate, facilitate, support and show people in business an easy way to market themselves. If people learn the skills of marketing themselves and their business via word-of-mouth personally and via social media marketing (SMM) she believes they will find a very cost effective tool for business success. She loves and enjoy promoting people she knows who have integrity, a good service and product!




Jennie also runs the 'Plugged-In Series' which has been created to support all business owners to find the 'holes' in their business by gaining the knowledge and support from experts who have succeeded themselves in their given skill-set.

Having worked as a promoter for speakers and trainers over the years, from different business types, Jennie gained many insights. After many years she is now promoting her own training courses which have been developed over the last twenty five years.

For twenty five + years Jennie has been promoting, building and networking other people's businesses. Her success lies in her authenticity and firm belief that people buy people first and then their products or services. By building strong and ethical business relationships a business can only forge successfully into the future.

Marketing has changed immensely over the last few years. People are now wanting to connect with people whom they wish to do business with or recommend. Social Media has become a powerful tool too giving everyone the opportunity to market themselves more successfully.

Jennie believes networking must be FUN! It is all about meeting new people, maintaining relationships with everyone you know, like and trust as well as enjoying the experience!

Email Jennie if you wish to discuss how I can help you further your business relationships.

"The moment you commit and quit holding back, all sorts of unforeseen incidents, meetings and material assistance, will rise up to help you.


The simple act of commitment is a powerful magnet for help."
-- Napoleon Hill, Pioneer of Personal Achievement Philosophy