Lean Startup Night Brisbane - International Corporate Innovation Expert & A...
Description
This event will feature Dan Toma High Profile International Corporate Innovation Thought Leader and award winning author of The Corporate Startup book.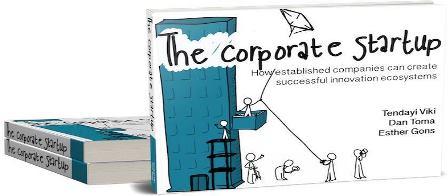 Winner of the 2018 Management Book Of The Year Award for Innovation and Entrepreneurship.
How can companies overcome major innovation challenges? This event will give you insight into Dan Toma's unique perspective on ideation, business transformation, and the current innovation climate in different parts of the world.
Meet the speaker Dan Toma
Innovation Expert | Author

| 12 years digital product ownership experience | MBA | certified lean startup coach (currently based in Germany)
Dan comes from an entrepreneurial background - he has been involved with technology startups across the world. Puzzled by the questions 'why are innovative products mainly launched by startups?', he focuses on enterprise innovation strategy - specifically on the changes blue-chip organizations need to make to allow for new ventures to be built in a corporate setting.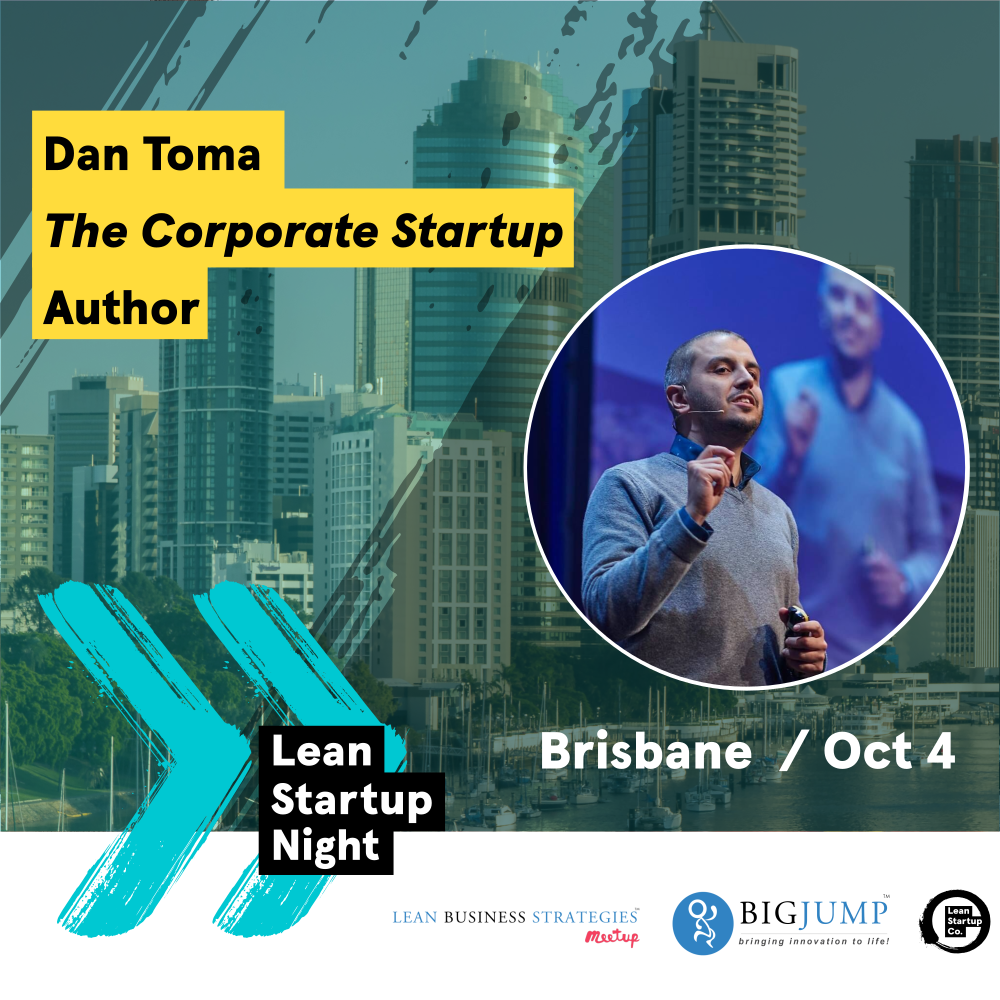 In this capacity he worked with companies like DNB Bank, World Bank, GroupDeutsche Telekom, Bosch, Jaguar Land Rover, Bayer, John Deere, Allianz, BMW. Dan has also worked with various government bodies, in Asia and Europe, helping developing national innovation ecosystems and implement national innovation strategies.
For additional informaton
Lean Startup Night Brisbane is a collaboration with BIGJUMP and the Lean Business Strategies Meetup - join their community and attend more Lean Startup events here.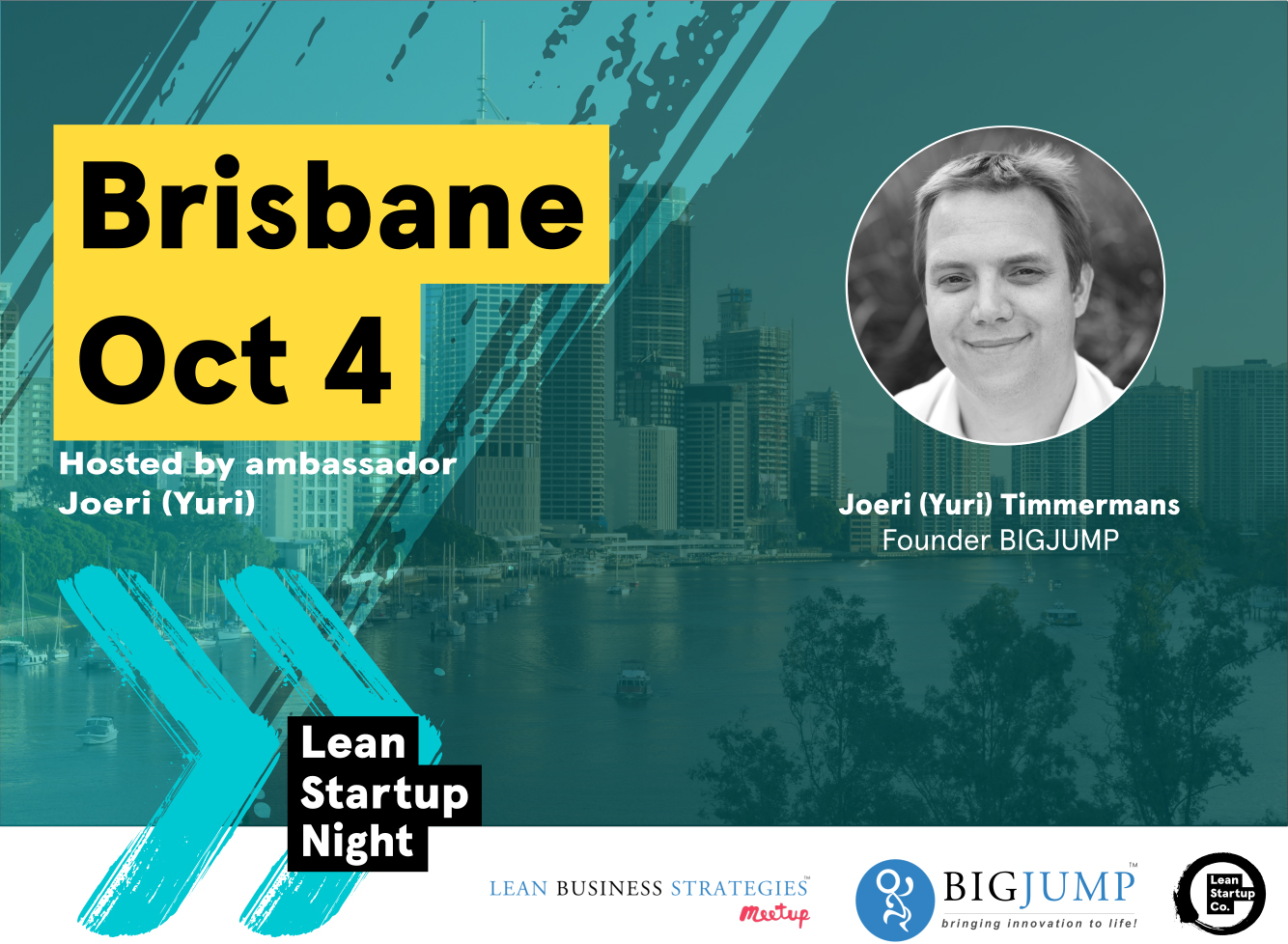 Lean Startup Night is a meetup series designed to help our community connect and swap ideas with one another while learning the nuances of the methodology from our expert network. Each Lean Startup Night is hosted by our network of ambassadors and features a different panel talk, fireside chat or presentation with a mentor from the Lean Startup community and local innovation champions. Learn more about the Lean Startup Night meetup series here.
Program

5:30 pm - Doors open: registration, light snacks, drinks and networking
5:50pm - Welcome and introductions to Lean Startup Night
Joeri (Yuri) Timmermans - Founder BIGJUMP, Lean Startup Co. Ambassador & Co-Organiser Lean Business Strategies Meetup

John Stathakis - Co-Organiser Agile Brisbane Meetup
6:00pm - Innovation in Australia - Ross Medina, State Manager, Australian Computer Society (ACS)
6:10pm - Dan Toma
Corporate Innovation beyond playing with Post-It notes

Interactive session on 'Governing Innovation'

Q & A
7:30pm - 8:00pm Light snacks, drinks & networking
Event partners and supporters

This event is co-hosted with Brisbane Agile Meetup and is supported by River City Labs, Australian Computer Society (ACS), Ashbrooke Law and Lean Startup Co.