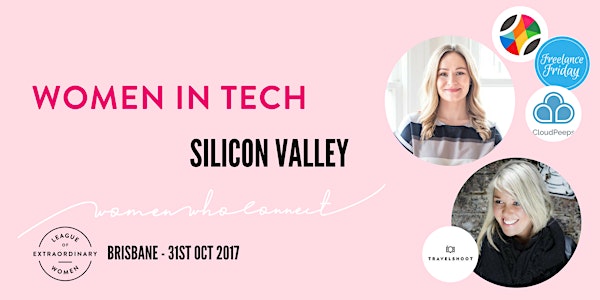 LEAGUE OF EXTRAORDINARY WOMEN // BRISBANE - WOMEN IN TECH Silicon Valley E...
Event Information
Location
Fishburners Brisbane
167 Queen Street Mall
Queen Street
Brisbane, QLD 4000
Australia
Description
WHAT// WOMEN IN TECH - Silicon Valley - Learn from two incredible female entreprenuers about how they've overcome the stereotype of Women in Tech, and how they've built and grown their businesses. Learn how you can dream big, and think big in a Tech Business.

WHERE: Fishburners Brisbane City - Access to Fishburners event space is via the Brisbane Visitor Information Centre/Regent Theatre located at 167 Queen Street Mall, Queen St, Brisbane)

WHEN: Tuesday, 31st October

TIME: 7.30AM - 9.00AM


TOPICS //


We've teamed up with some experienced founders and CEOs to share their experiences. It's a panel discussion so we will go where the conversation flows but we plan to discuss:
- What Silicon Valley and Shark Tank experiences can teach us about thinking BIG in business
- Developing yourself while being the business leader - How can we do it all?
- Funding and Accelerator Programs - Should we or shouldn't we? What are the considerations and shared experiences
- Tips for managing situations that we really shouldn't have to prepare for like discrimination and sexism in business
- The Pitch - How do you perfect it?
- Big moments in business and how they impact business journeys
- Working with loved ones - The strategies for success
- Working remotely and location independence - Is the dream a great reality?
It will be a conversation centred around practical and insightful tips that make us all better leaders, no matter what field we work in.
GUEST SPEAKERS // KATE KENDALL and SARAH PEARCE

Kate Kendall is a British-Australian entrepreneur and writer who's been based in San Francisco and New York for the past six years. She's the founder and CEO of CloudPeeps – a trusted freelance platform that helps independent professionals connect with clients, find work and manage their business. Kate also created the Freelance Friday offline community and The Fetch event discovery app. She's currently serving on the board of the Australian Founders Network in Silicon Valley.


Sarah is the founder of Travelshoot. After winning a Shark Tank competition in 2015, Travelshoot has grown global momentum and the business now connects travelers with local photographers right across the world. Sarah is addicted to travelling and after accomplishing her 30 by 30 goal (30 countries by age 30) she's now working on her 40 by 40 travel to-do list. Her guilty pleasures include Byron Bay cookies, wine on a Friday and finding new travel bloggers to obsess over.
LOCATION // Fishburners Access to Fishburners event space is via the Brisbane Visitor Information Centre/Regent Theatre located at 167 Queen Street Mall, Queen St, Brisbane).
A big thank you to Fishburners who have provided the space for our meetup. Fishburners is Australia's largest community of tech startups and a not for profit organisation. They support over 300 startups in their communities in Brisbane and Sydney and host more than 500 events around Australia. They offer a free one week trial which you can take up here: www.fishburners.org
PARKING // Fishburners is located near many parking options including: Wintergarden Car Park, Secure Parking and the Myer Centre on Elizabeth St offering early bird all day rates of for around $20 and after hours discounts. The cheapest night parking option is King George Square with $5 parking from 4:30pm (Monday to Thursday) which is a short walk from the building. In addition to this Fishburners is located nearby to the Myer Centre Bus Station, King George Square Station and Central Station.
HOSTED BY // Brisbane Ambassador, Chelsea Murphy - Cash.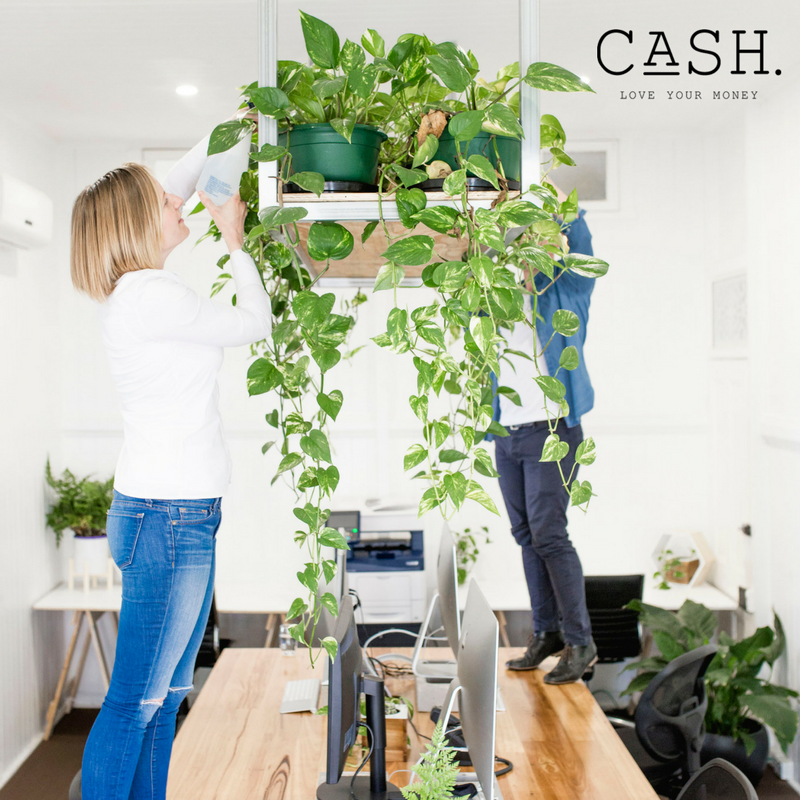 THE LEAGUE//

If you're a female entrepreneur or thinking of owning your own business, this Meet Up is the perfect setting to meet other women in the same boat. This is not a networking group – we're here to have real conversations and make real connections.
What do we mean by real? Well you know when you walk into a room and feel welcome even when you don't know anyone? Or when you share experiences with someone and they say "me too!"? How about when you share tough times with someone and they don't try to give you the advice to fix it but rather - they just get you. This is what happens at League of Extraordinary Women Meet Ups.




---
SOME RULES we'd like to point out..
1) Tickets are $20 (+booking fee), or free for League members. Now, it goes without saying that the free tickets are for League Members only – we don't want to be the door biatch that makes you pay $20 on the day if you're not a member or turn you away. For us, we just want to make sure that it's just fair on everybody. So please only select that ticket if you are a paying League Member – if you're not then you can join here, or just purchase a ticket. http://www.leagueofextraordinarywomen.com.au/join-us/
2) Please only register for this event if you plan on going. I know some people will grab a free ticket and last minute decide they're too lazy to go – don't be one of these people. If you commit to something, commit to it – we want to meet you!
3) If you've never been to a League event, there's a reason why we don't use the "N" word and we use the word "connecting" and that's because of the negative connotation of soliciting, selling and business card swapping. Bleh, no one wants to go to an event to talk to someone for 20 minutes only to realise you're being sucked into buying some powdered thickshakes. We are here to connect authentically and honestly – share stories and experiences, learn from each other and respect each other. Magical things WILL happen and people will seek you out to buy from you when you work from an honest heartspace.
Date and time
Location
Fishburners Brisbane
167 Queen Street Mall
Queen Street
Brisbane, QLD 4000
Australia