LEAGUE OF EXTRAORDINARY WOMEN // BRISBANE - Business Growth with Influencer...
Description
WHAT// Influencers and Social Media
WHERE// Newstead Studios, 22 Ross Street Newstead.

WHEN// Monday, 10th September

TIME// 7AM - 9AM Please note: Street parking is available but it is competitive so uber is highly recommended.


TOPIC //

In this panel we'll chat about specialist social media and influencer marketing tips and recommendations. Social media is a constantly changing landscape and our panel are experts in the industry. We'll chat about what works, and what doesn't, so you can hopefully fast track your success.
These four founders have also created their businesses so we'll chat about those experiences. Topics such as raising funding for your business, launching a podcast, building relationships, increasing your brand visibility and business resilience.
OUR PANEL //

DANIELLE LEWIS - SCRUNCH

Dani launched Scrunch, a data-driven influencer marketing platform, in 2014 and since then has raised over $3 million in capital to launch the SaaS platform in Australia and the US, setting up HQ in Brisbane, Australia.
The Scrunch platform enables brands and agencies to discover the right Influencers for their campaigns through proprietary influencer audience insights and makes running campaigns quick and easy. Danielle and her team have been proven to be game-changers in the Influencer Marketing world, taking on massive advertising campaigns, collaborating with the likes of NewsCorp, Publicis Mojo, Under Armour, Swarovski, Youfoodz and more.

STEVIE DILLON - STEVIE SAYS SOCIAL
Stevie is an ex-lawyer turned social media marketer. She has spent the past ten years spent working with some of the biggest brands in Australia on marketing strategy and social media, including Red Bull, the Queensland Reds and Place. Stevie is now the owner of Stevie Says Social, a social media consultancy which teaches businesses how to lift their social media game. Stevie writes extensively on the topic of social media, and has had her work featured in the likes of Social Media Examiner, Smart Company and Business Chicks. She also has a social media podcast which launched in 2017 and is regularly a top 10 iTunes business podcast.

SARAH TIMMERMAN - BEGINNING BOUTIQUE
Sarah Timmerman is the Founder and Director of one of Australia's most successful fashion e-tailers - Beginning Boutique. Starting in a spare bedroom in 2008, the company is now celebrating their tenth year in business. With the help of Sarah's passion for pushing boundaries and challenging the realm of social media, Beginning Boutique has grown into the dynamic team it is today. Focusing on influencer marketing to help promote the business, Beginning Boutique strives to reach new levels with 'insta-worthy' trips to Coachella, Splendour in the Grass and most recently Mykonos.
Beginning Boutique is proud to provide outstanding customer service, go above and beyond for loyal customers with attention to detail, all the while providing quality products and unique packaging. In 2015, Sarah was named regional nominee in the 2015 EY Entrepreneur Of The Year award, and won the QLD Telstra Businesswoman Award. Beginning Boutique is proud to be recognised as number 13 of the 2015 BRW Fast 100 List.

GENEVA VANDERZEIL - A PAIR & A SPARE
Geneva Vanderzeil is the founder of A Pair & A Spare, a website and creative studio. Started in 2010 as a place for stylish DIYs and How-to tutorials, within a year A Pair & A Spare had been named one of the top Lifestyle Websites in the world by The Times UK, had attracted a huge community of creative followers, and Geneva had published a book based on her website.
Since then she has worked with some of the biggest brands in the world to create unique content and written for major publications like Harper's BAZAAR and Vogue, and through her business and blogging advice, inspired others to create creative.
After immersing herself in the world of digital content for over 5 years, in 2014 Geneva launched her creative studio, creating content, imagery and social strategy for brands, and where she works with her team to deliver on her love of creativity. Geneva splits her time between Hong Kong and Brisbane, but travels so much she feels like a nomad!
LOCATION // Newstead Studios
Newstead Studios offers a unique configuration of event spaces ideal for meetings, workshops and presentations through to launches, exhibitions, cocktail events and private dining. Whatever your event, the Newstead Studios team is happy to discuss your requirements. Newstead Studios also offer two professional photography studios and co-working offices.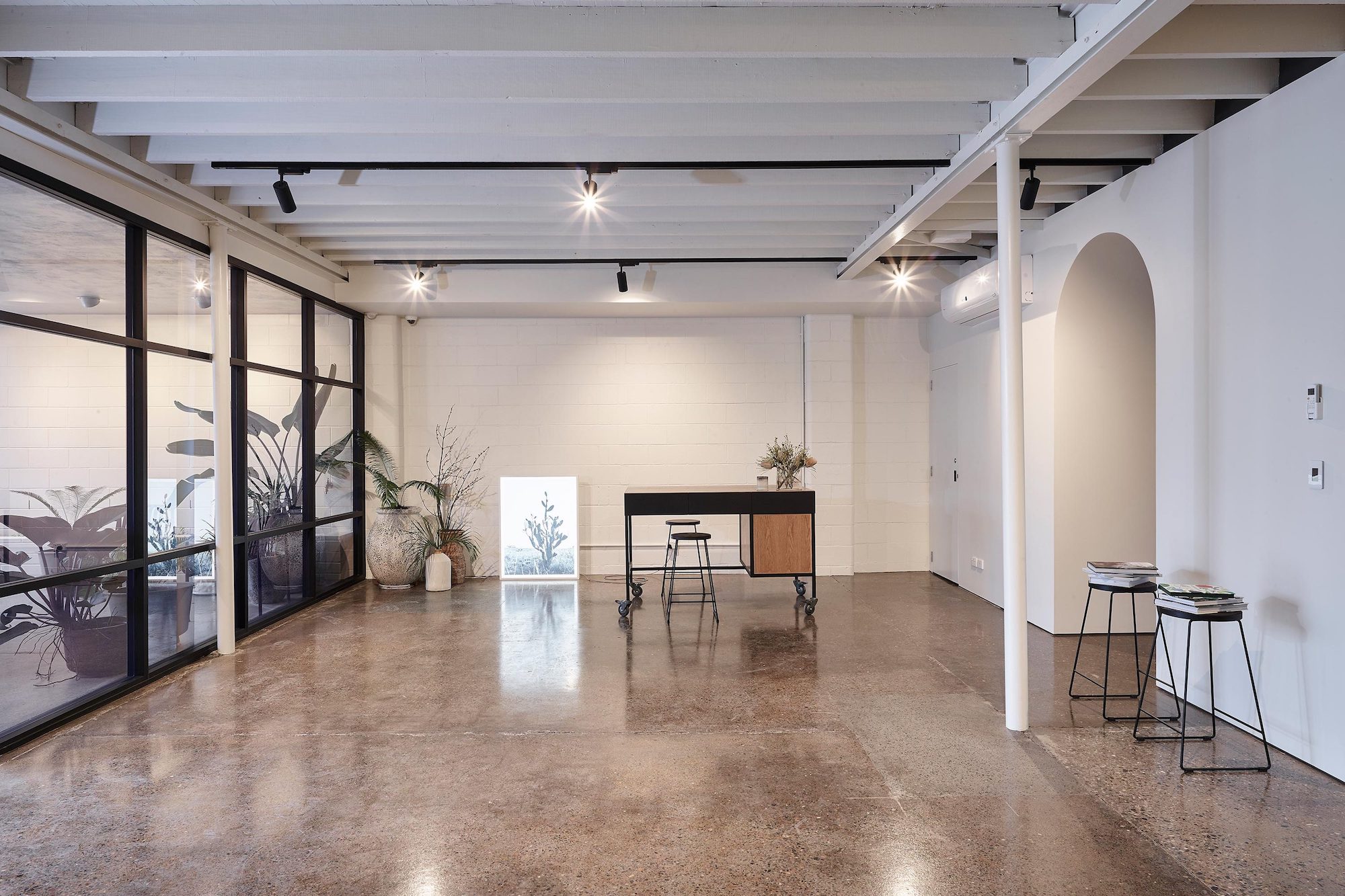 PARKING // Street parking is available but it is competitive so uber is highly recommended.
COFFEE // Loaded Food Co at Newstead Studios will be open for coffee and breakfast purchases


THE LEAGUE//

If you're a female entrepreneur or thinking of owning your own business, this Meet Up is the perfect setting to meet other women in the same boat. This is not a networking group – we're here to have real conversations and make real connections.
What do we mean by real? Well you know when you walk into a room and feel welcome even when you don't know anyone? Or when you share experiences with someone and they say "me too!"? How about when you share tough times with someone and they don't try to give you the advice to fix it but rather - they just get you. This is what happens at League of Extraordinary Women Meet Ups.




---
SOME RULES we'd like to point out..
1) Tickets are $25 (+booking fee), or free for League members. Now, it goes without saying that the free tickets are for League Members only – we don't want to be the door biatch that makes you pay $20 on the day if you're not a member or turn you away. For us, we just want to make sure that it's just fair on everybody. So please only select that ticket if you are a paying League Member – if you're not then you can join here, or just purchase a ticket.
https://www.leagueofextraordinarywomen.com/join-us/
2) Please only register for this event if you plan on going. I know some people will grab a free ticket and last minute decide they're too lazy to go – don't be one of these people. If you commit to something, commit to it – we want to meet you!
3) If you've never been to a League event, there's a reason why we don't use the "N" word and we use the word "connecting" and that's because of the negative connotation of soliciting, selling and business card swapping. Bleh, no one wants to go to an event to talk to someone for 20 minutes only to realise you're being sucked into buying some powdered thickshakes. We are here to connect authentically and honestly – share stories and experiences, learn from each other and respect each other. Magical things WILL happen and people will seek you out to buy from you when you work from an honest heartspace.