Multiple Dates
Le Cercle des illusionnistes - French play with English surtitles
Perth French Theatre is thrilled to be back performing in French with English surtitles: Le Cercle des Illusionnistes (Illusionists Circle)
About this event
Only six performances from Wednesday 20th to Saturday 23rd October 2021 so don't miss out!
Choose your session
Wednesday 20th: Opening night
Thursday 21st: Matinee & evening performances
Friday 22th: Evening performance - Q&A session
Saturday 23rd: Matinee & closing night - enjoy a drink with us after the performance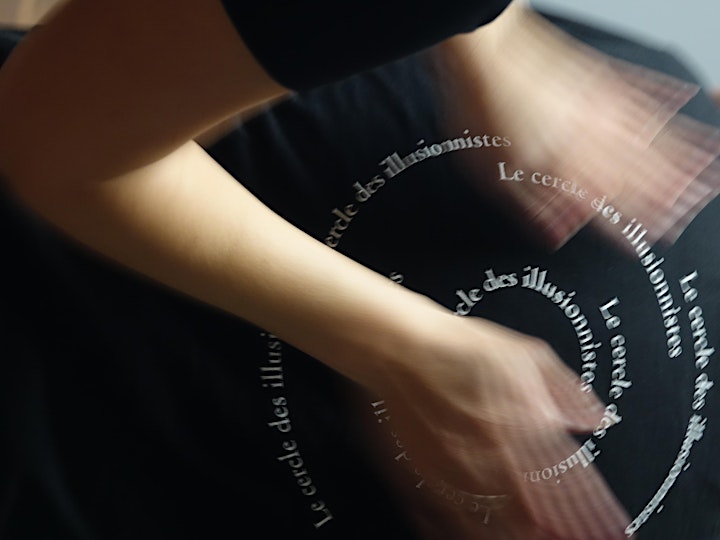 Synopsis
While the French football team play Euro 84, April's bag is stolen from the metro by December. But the young man decides to return it to its owner! Destiny is on the move. Both will follow in the footsteps of Robert-Houdin, inventor of modern magic, and Georges Méliès, a great figure in cinema. Eras, places and passions respond strangely to each other. While life has fun playing tricks, will love triumph over illusions?
In this dizzying comedy, Alexis Michalik, the talented author of Edmond, combines lightness, depth and wonder to question the magic of art in our lives.
Le Cercle des illusionnistes was awarded three Molières in 2014 - the greatest recognition for theatre in France.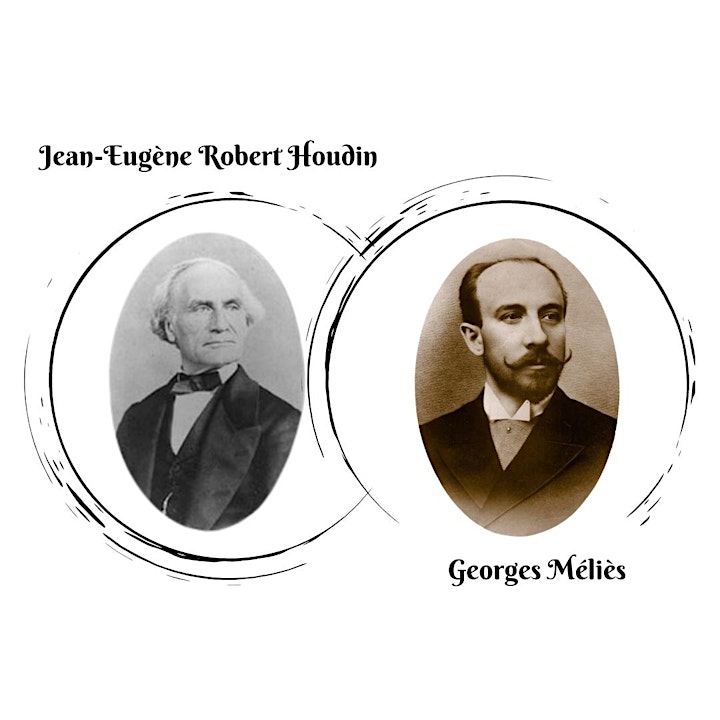 Jean-Eugène ROBERT-HOUDIN
(1805-1871)
Robert-Houdin is considered as "The father of the magic". He was a watchmaker, magician and illusionist. He took magic from being a pastime for the lower classes performed at fairs, to an art performed in theatre. He opened the Robert-Houdin Theatre in Paris in 1845.
Georges MELIES
(1861-1938)
Georges Méliès is considered to be one of the main creators of the first film effects, including overprints, fades, magnifications and shrinks of characters. He was an illusionist, actor, film director. In 1888 he bought the Robert-Houdin Theatre.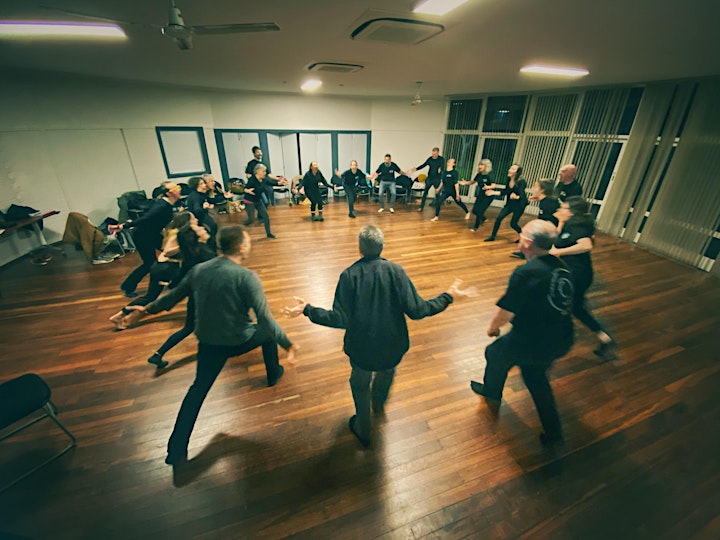 Cast: Trent Arnold - Pierre Bessiere - Sylvie Blanchet - Meryl Brancato - Pierre Brillon -Madge Castle - Ines Clery - Sabine Desmond - Michele Dreyfus - Luc Felix - Karoline Furlinger - Stuart Gunning - Sophie Harris - Chelsea Hayes - Ingrid Holm - Valentine Klaasen - Sebastien Laroche - Caroline Muscat-Eyssautier - Neokhan Sulak - Gary Thomas - John Yeomans
Crew: Director: Stella Sulak - Assistant: Helia Sulak - Stage Manager: Ea Sulak - Magic: Pierre Ulric Mysteries - Music: Taylor Broadlay - Decor & drawing: Tankateo - Video: Giacomo Groppoli - Costumes: Selena Sulak & Sylvie Blanchet with the support of Marloo Theatre - Translation & Surtitle: Rowena Putland - Photos: Celine Gaudin - Media: Chelsea Hayes - Administration: Victoria Levadoux
Thanks to our partners: WA French Festival Inc - Alliance Francaise de Perth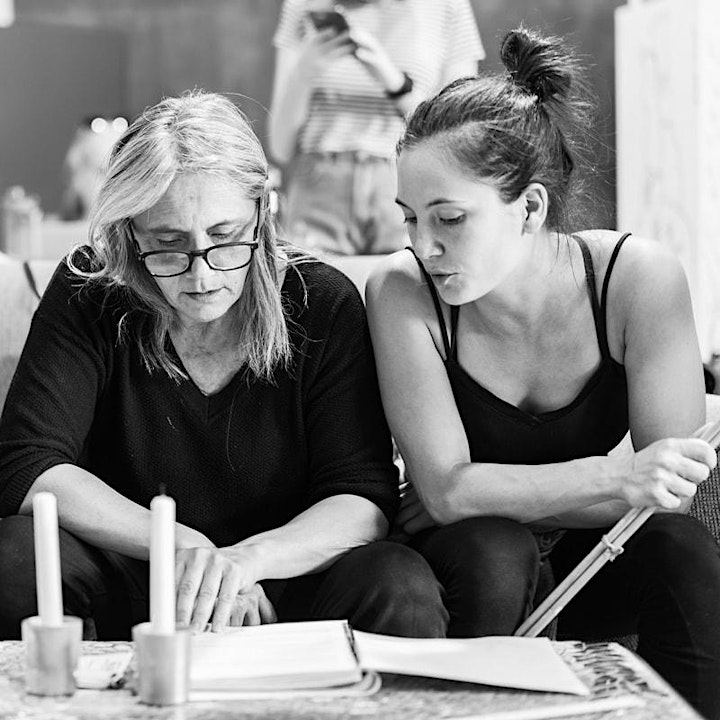 Artistic vision
The idea with this play is to bring you into a dream with eyes wide open.
The Past and Present will have to intertwine. The actors will travel in time and space without constraints at a frantic pace. As in our memory, the comings and goings of the past will be instantaneous.
The group movements will allow us to intoxicate the public to let them get lost a little, the magic and the illusion will transport them into a poetic universe, where destiny is created.
Why now?
Questioning fate seems appropriate in our time. What can dreamers, illusionists, magicians, poets, entertainers bring us? Would they be able to open other paths in this changing world?
This journey beyond reality, beyond time, opens doors to an infinity of possibilities.
This play takes us into a captivating waltz without beginning or end. It invites us to turn and turn like the earth which turns on itself and around the sun. It invites us to enter the dance and believe!
Stella Sulak - Director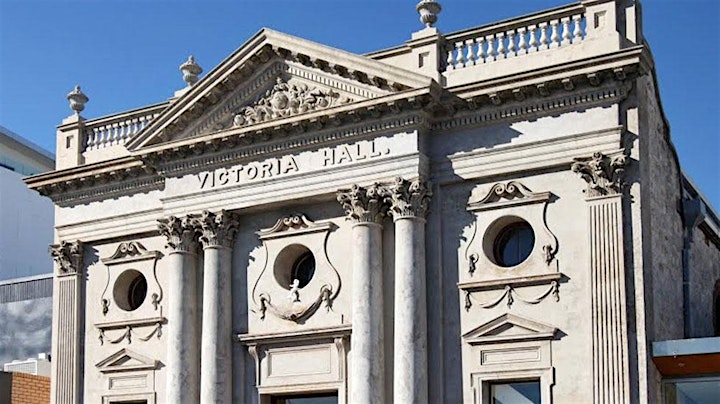 About the venue: Victoria Hall
We are thrilled to perform at Victoria Hall in Fremantle. We have fallen in love with this space and the team who made it possible for us to present this play.
The team at Victoria Hall will make you feel welcome with a licenced bar so you can grab a drink before and after the play. We hope you will enjoy this space as much as we do !
FAQs
I thought this event was in September in Midland?
Nothing is what is seems… we are living in a world of illusions. After a little change of plan, are excited to be now performing at Victoria Hall in Fremantle from the 20th to 23rd of October. Everyone who had previously purchased tickets has been contacted via email about the change.
Are the tickets refundable?
Please choose your tickets carefully; we are unable to provide refunds if you change your mind or can no longer attend. However, if the performance is unable to go ahead due to COVID or other circumstances we will happily refund your ticket.
What are my transport/parking options for getting to and from the event?
Fremantle Train Station is 500m (7 minutes) away from the venue.
There is parking in the street in front of the venue and 200m away at the Secure Parking - Kings Square Car Park.
How can I contact the organiser with any questions?
Feel free to contact info@perthfrenchtheatre.com with any questions.
Do I have to bring my printed ticket to the event?
We don't need the printed ticket, your name or ticket on your phone is enough.
Is it ok if the name on my ticket or registration doesn't match the person who attends?
If you give your ticket to someone else, or buy for someone, please just give them the email received to bring along.
From what age can children attend this performance?
It really depends on the maturity of the child but we think it can be suitable from 10 years old. No coarse language, no nudity, no violence. This play is free for kids from 8 years old to 11 years old.
Organiser of Le Cercle des illusionnistes - French play with English surtitles
PFT targets well being through cultural and linguistic development using the medium of theatre. We are passionate about sharing our wonderful French culture. We love creating events which inspire us and touch the hearts. We are aware it can be hard for Francophone children and adults to stay connected to their language and culture. We know, through experience that learning a language is demanding, particularly when you don't have the opportunity to practice in a real environment.  That's why we established PFT.