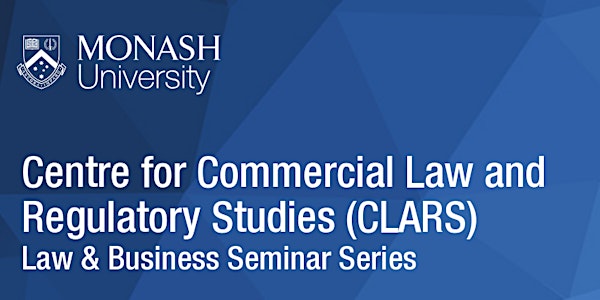 Law & Business Seminar Series: Should Australia Permit Dual Class Listings?
Join the third instalment of the CLARS Law & Business Seminar Series 2021
About this event
In recent years, leading global stock exchanges including Hong Kong, Singapore, India, Tokyo and Shanghai's STAR market have permitted issuers to list with dual class share structures to encourage more tech and other high-innovation company listings. Then, at the end of 2020, the UK government commenced a consultation on the possibility of loosening the London Premium Listing sector's characteristic hostility to weighted voting structures. Against this backdrop, is it now time for the ASX to consider following suit and reforming its longstanding one share/one vote rule with respect to Australian listed companies?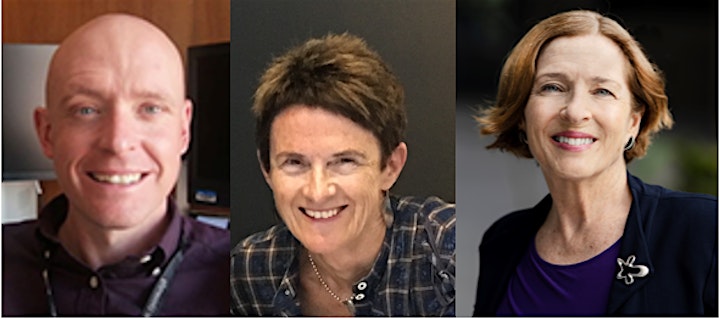 Speakers
Marc Moore, Professor of Corporate/Financial Law, UCL Faculty of Laws, University College London
Professor Marc Moore is the holder of the Chair in Corporate/Financial Law at University College London, and a Distinguished Fellow and Visiting Professor at the University of Notre Dame (USA) in England. He was formerly Reader in Corporate Law and Director of the Masters in Corporate Law (MCL) programme at the University of Cambridge. Professor Moore has also held teaching positions at the University of Bristol, the University of Auckland and Seattle University. In 2016, he was a Ross Parsons Fellow at the University of Sydney.
Commentator: Amanda Harkness, Non Executive Director
Amanda Harkness has been involved in a wide range of roles connected with Australia's capital markets over the last 4 decades.
A Fellow of the Australian Institute of Company Directors, SA State Chair and Board member of Chief Executive Women, Amanda has been a non-executive director in Vodafone's Australian business activities since 2009. She currently also serves on the board of UKARIA and is involved in, and supports, a wide range of artistic, cultural and philanthropic interests. As well as her perspectives from NED roles her executive experience includes roles in Australia and Asia Pac as a senior business executive in ASX and NASDAQ listed companies, a business consultant at McKinsey & Co, a corporate partner in one of Australia's leading law firms and as an investor.
Amanda held the role of ASX Group General Counsel & Company Secretary for 12 years following the merger of Australia's main equities and futures exchanges. In that role Amanda was a C-suite executive chairing the policy committee responsible for setting the listing standards for ASX listed companies and with responsibility for regulatory policy. In 2016, the UK Financial Times named her as a FT Top 30 Worldwide General Counsel. In 2017 Amanda was inducted into the Australian National University's College of Business and Economics Alumni Hall of Fame.
Moderator: Professor Jennifer Hill, Bob Baxt AO Chair, Monash Law & Director of CLARS
Professor Jennifer Hill is the inaugural Bob Baxt AO Professor of Corporate and Commercial Law at Monash University Faculty of Law and is the Director of the Centre for Commercial Law and Regulatory Studies (CLARS). Jennifer is an internationally recognised legal scholar in the field of comparative corporate law and governance.
Jennifer is a graduate of the University of Sydney (BA LLB (Hons) and the University of Oxford (BCL). She is a research member of the European Corporate Governance Institute (ECGI) and has held visiting teaching and research positions at leading international institutions, including the University of Cambridge; Cornell University; Duke University; NYU Law School; University of Virginia, University of Texas, and Vanderbilt University Law School.
Contact us
Name: Janice Hugo
E-Mail: janice.hugo@monash.edu
Phone: 03 9905 3327