Launch of the ARC Training Centre for Medical Implant Technologies
Location
SIngapore Theatre (Basement), Glyn Davis Building, Melbourne School of Design
Building 133
Masson Rd
The University of Melbourne, VIC 3010
Australia
Launch of the ARC Training Centre for Medical Implant Technologies with a Panel Discussion led by Ms Ali Moore, ABC News Broadcaster
About this event
The ARC CMIT has been funded for four years by the Australian Government through the ARC Industrial Transformation Research Program. The ARC CMIT focuses on industry-driven research into patient-specific 3D printed implants . The Centre will train PhD students and early career researchers at the University of Melbourne, Flinders University and Griffith University to undertake research that meets the needs of industry and hospital partners.
The ARC CMIT brings together 23 organisations from Australia, the United Kingdom, the United States of America, China and Belgium, representing the global value chain of the 3D printed personalised implant industry:
Companies: Depuy Synthes, Arthrex, Beijing Naton Medical Group, Chas Blatchford, Materialise and Syneos Health; 3DMeditech Pty Ltd, Anatomics Pty Ltd, OMX Solutions Pty Ltd, Objective 3D Ltd, Austofix Ltd, and 360 Knee Systems Pty Ltd
Hospitals: Epworth Healthcare, Royal Melbourne Hospital (Melbourne Health), Royal Children's Hospital, Austin Health, Sydney Children's Hospital and Children's Health Queensland Hospital
Research organisation and universities: CSIRO, University of Melbourne, Flinders University, Griffith University and Beihang University.
Panel Discussion
The Launch will be followed by a Panel Discussion on the "Future of Medical Implant Technologies".
We are delighted that Ms Ali Moore, Broadcaster and Journalist, will join us to moderate the panel discussion.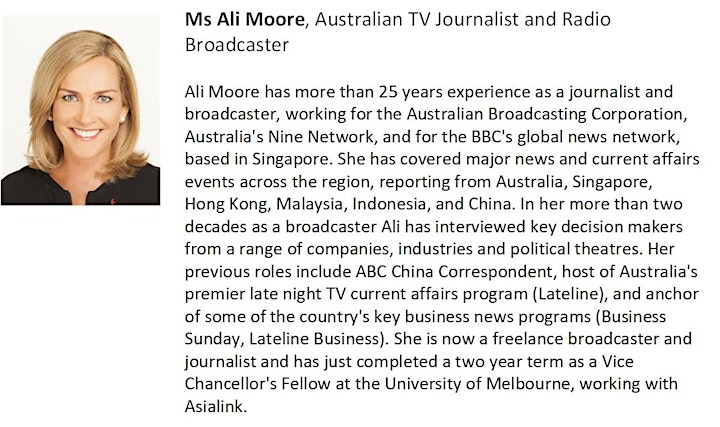 Panel from academic, industry and clinical sectors: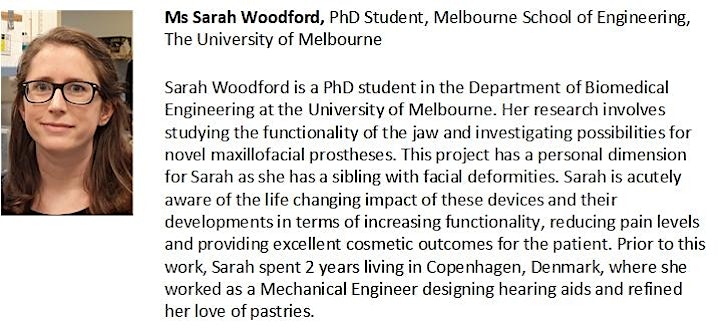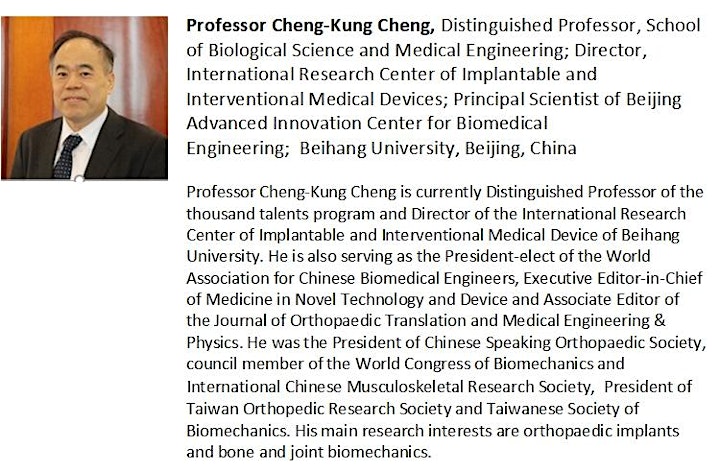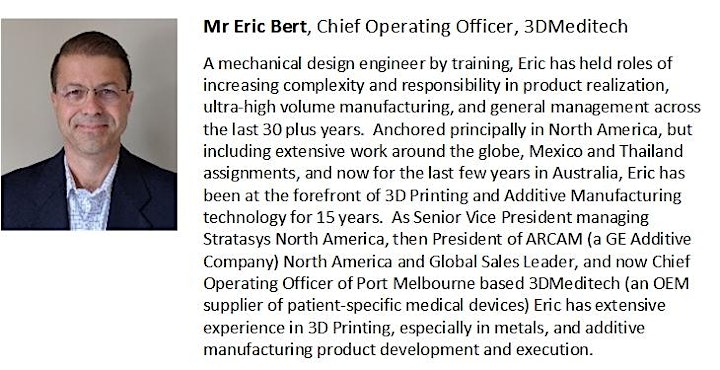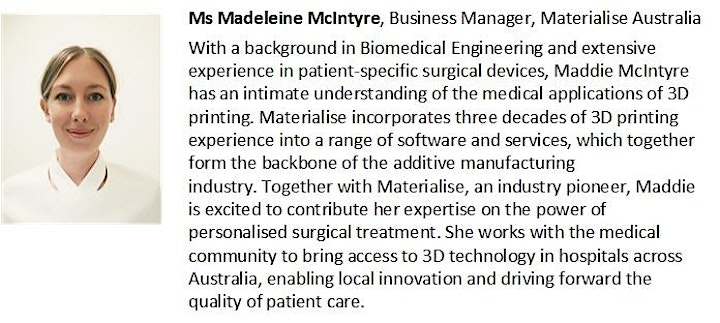 Join us for refreshments after the Panel Discussion.