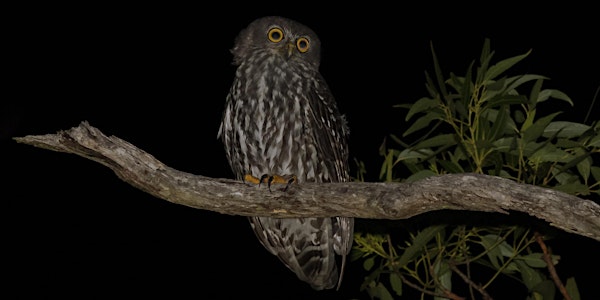 Large Forest Owls Expression of Interest
Description
Welcome!
If you're a landholder in the Richmond Clarence Lowlands and are interested in participating in the Large Forest Owls Project please register your interest above.
The program is delivered by the Nature Conservation Council of NSW through funding from the Office of Environment and Heritage Saving Our Species Co-Funding Scheme. The Rural Fire Service and Hotspots Fire Project also provide additional significant support to the Large Forest Owl Project.
The Program
The presence of large forest owls in a landscape is a good indicator of healthy functional forest ecosystems. The Vulnerable Barking Owl has become extinct across much of its historic range in NSW with only two remaining strongholds; the Pilliga Forest and across the Richmond–Clarence Lowlands. Along with the Barking Owl, the project is working to ensure the survival of the Vulnerable Masked and Powerful Owl.
We are seeking landholders and land managers to participate in our Large Forest Owls Project to run from now until to June 2021. The project wishes to engage with landholders who have previously attended Hotspots Fire Project workshops and other landholders who have an interest in owl conservation and developing property management plans which protect owl habitat and property assets.
Our aim is to protect and enhance key nesting habitat and food resources for the large forest owls. Sustainable fire management which protects hollow bearing trees will be a major component of the project. As a participant in this project you will be equipped with the knowledge and tools to improve the protection of large forest owls on your property. Activities include installing and monitoring nest boxes, participation in long term acoustic monitoring of Wildlife Acoustic Song Meters to identify large forest owl territories, strategic weed management and fire management strategies that will encourage natural ecosystems for large forest owls on your property.
If this sounds like a project you wish to be involved in, please fill out our Register for our Expression of Interest Form above.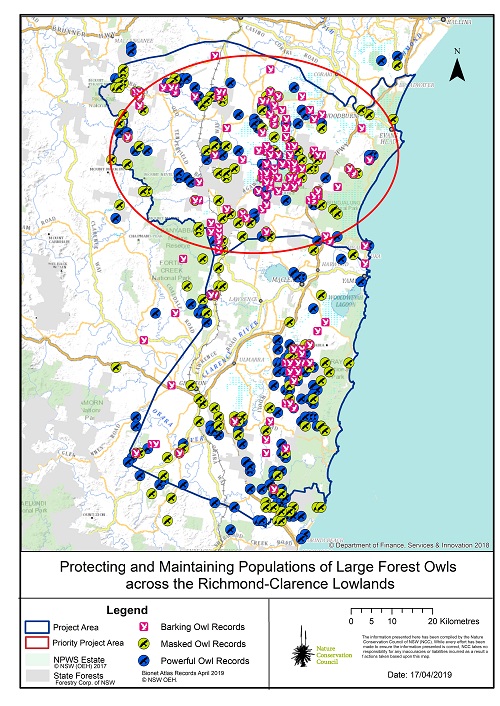 Get in touch with:
Pete Knock, NCC Large Forest Owls Project Coordinator, on (02) 66490981 or at pknock@nature.org.au
Kevin Taylor, NCC Hotspots Fire Project Ecologist, on (02) 6655 6539 or at ktaylor@nature.org.au
Kate McShea, NCC Healthy Ecosystems Program Coordinator, on (02) 9516 0359 or at kmcshea@nature.org.au