Description
Join us for an intimate in-conversation event between artist Katrin Koenning and MGA Senior Curator Pippa Milne, surrounded by Katrin's exhibition Swell.
Refreshments provided. Free event.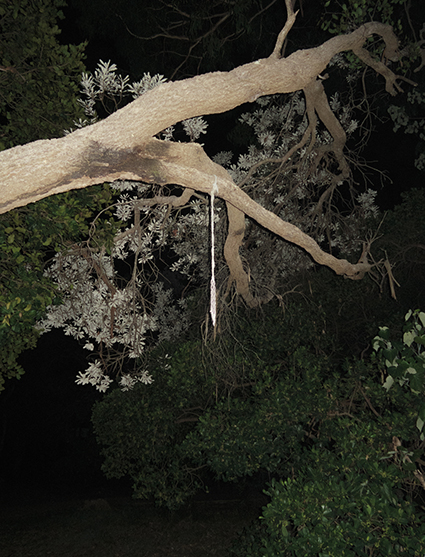 image:
Katrin KOENNING
Midnight at the lakes 2018
from the series Swell
pigment ink-jet print 45.5 x 35.5 cm
reproduction courtesy of the artist, Reading Room (Melbourne) and East Wing Gallery (Dubai)
---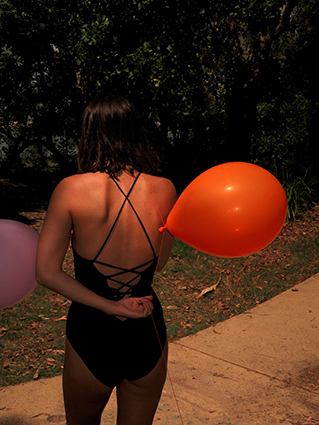 Swell
by Katrin Koenning
9 March 2019 to 12 May 2019 at Monash Gallery of Art
Katrin Koenning makes images that sit at the limit of documentary photography. In Swell, the artist addresses collective states of environmental urgency in which we find ourselves. Avoiding expected tropes of disaster-imagery, the work offers counter-narratives in order to focus on what is at stake and to decipher how humans and nature impact on each other.
This exhibition offers a contemporary response to the tradition of environmental photography of the 1970s and 80s. Koenning proposes a view of nature and wildness that is more psychological than intrepid. Her alluring and unsettling images give us a sense of Earth's beauty and precariousness.
MGA presents this exhibition as part of the CLIMARTE Festival: ART + CLIMATE = CHANGE 2019
Curator: Pippa Milne
image:
Katrin KOENNING
Sasha with balloons 2018
from the series Swell
pigment ink-jet print
reproduction courtesy of the artist, Reading Room (Melbourne) and East Wing Gallery (Dubai)

Organiser of Katrin Koenning and Pippa Milne in conversation