Virtual Perfume Masterclass. Learn French perfumery in the comfort of your home with an industry professional with three decades experience
About this event
Our Perfume Masterclass is an introductory session into the intriguing world of perfume. Guests will learn of the origin of perfume, perfume throughout history, perfumers training and will be able to experience rare raw materials, the building blocks of perfume. Learn how to select a new fragrance for yourself and how to apply and store fragrance.
As part of the class guests will be able to create their own fragrance using the Olfactorium, a mini perfumers organ from our partner Cinquieme Sens in Paris, the global leader in perfume education. The Olfactorium contains perfume raw materials from the worlds leading perfume houses, and gives you the best possible tools to create your own master piece!
The workshop will cover:
Origin of the word perfume
History of perfume
Who wore perfume throughout history
Perfumers training and how they create perfume
Fragrance families – demonstrate with example of each
Synthetic versus Natural materials
Discuss origins of raw materials and guests have an opportunity to smell some examples
Mass versus Niche perfume
Fragrance wardrobe – Different fragrance for different seasons and occasions.
How to chose a fragrance that suits
How to wear and store perfume
Perfume creation. Guests will keep a small bottle of their creation.
IMPORTANT! The cost of $195 per person includes the use of the Olfactorium and the 10ml fragrance, but the attendees may not keep it the Olfactorium. Included in the cost is the courier fee to send and return it. Attendees will be required to pay a deposit of $100 which will be refunded when the Olfactorium is returned.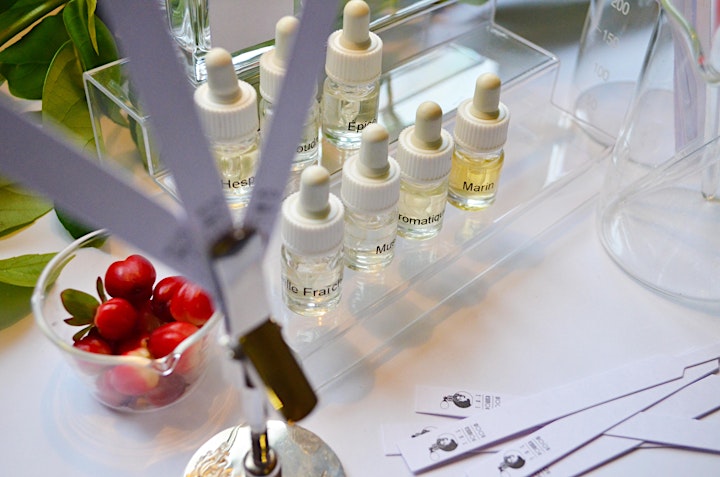 Organiser of July. Virtual Perfume Masterclass. Australia Wide.
Samantha has more than 25 years experience in the beauty industry working with artisan beauty and fragrance brands in Australia and overseas. She spent five years working in London with prestigious perfume houses such as Floris, Penhaligon's and Miller Harris, honing her craft with specialist perfume training in London and Paris.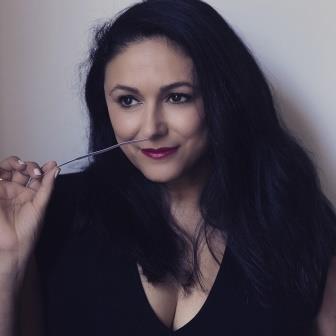 Upon her return to Australia in 2008, Samantha established The Powder Room. Today, The Powder Room is a thriving boutique consultancy, and Samantha spends her time educating people about the art of perfume through her Perfume Master Classes, training sales people how to sell perfume and consulting on all things beauty, fragrance and sensory branding related. She creates fragrance, candles and beauty products for fashion and beauty brands, sensory branding and atmospheric engineering for architectural spaces. Samantha's impressive roster of clients include Cathay Pacific, Bombay Sapphire, GoDaddy, Mecca Cosmetica, Toni Maticevski, Kerastase, Westfield shopping centres, Sand and Sky, Coco and Eve and The Bachelor Australia.

In 2014, The Powder Room was appointed as the licensee for Australia and New Zealand by Cinquieme Sens Paris, the global leader in perfume education. Working with Cinquieme Sens gives Samantha access to material direct from France and a global network of perfume professionals.

Please contact us on info@thepowder-room.com if you are interested in a class in your city or check out our upcoming events below.