Location
Jonai Farms
129 Morgantis Road
Eganstown, VIC 3461
Australia
Description
The world's most innovative farmer, Joel Salatin is back in Australia!
What would our food system look like if small scale regenerative farms were the norm?
Find out with renowned American farmer and author Joel Salatin, Costa Georgiadis from ABC's Gardening Australia and Tammi and Stuart Jonas of Jonai Farms, leaders in the Australian agrarian movement - on Sunday 26 February, 2017 at Jonai Farms, Eganstown Victoria.
"The time to defend the growing movement of small-scale food producers has come." – Tammi Jonas, Jonai Farms



A Rare Opportunity
Master of ceremonies Costa Georgiadis will guide you through this wonderfully stimulating, thought provoking, and uncommonly delicious day.
Be inspired and spurred into action by stories from Joel Salatin, Tammi Jonas and a host of other amazing farmers, who are working hard to build a food system that is fair to all.
Hear from Sally Ruljancich, President of the Australian Food Sovereignty Alliance about how community-supported agriculture (CSA) is growing in Australia and reconnecting people to the land their food comes from, and how farmers and eaters can work together to grow this solidarity economy in Australia.
Listen to powerful stories from small-scale farmers who have been negatively impacted by unfair, inconsistent, or scale-inappropriate regulation and planning and have already received funding and support from the Legal Defence Fund.
See how farming with nature creates a beautiful and regenerative environment for soil, animals and people.
Tour the picturesque paddocks of Jonai Farms, where you will be greeted by happy pigs, contented cattle and cheeky chickens.
Explore the Jonai on-farm butcher's shop and commercial curing room and find out why and how Jonai Farms stopped using purpose-grown grain and now divert tonnes of organic 'waste' from landfill to utilize as nutritious animal feed.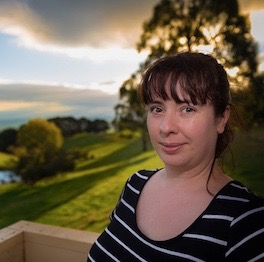 Sally Ruljancich - AFSA President
"Unfair, inconsistent regulations, illogical planning laws, a lack of transparency in labelling (including ingredients, GMOs and country of origin), food deserts, lack of food literacy - these issues abound. If we do not push back against the heavy-handed regulatory creep and erosion of our democratic rights as food eating citizens, we stand to further lose a genuine farming culture and supply of food which benefits us all." - Sally Ruljancich, President of the Australian Food Sovereignty Alliance.
"There's a short chain between field and fork, and the shorter that chain is - the fresher, the more transparent that system is - the less chance there is of anything from bio-terrorism to pathogenicity to spoilage." – Joel Salatin, Polyface Farm
---
BOOK NOW
Sunday 26 February 2017 - 10:30am to 4:30pm
129 Morgantis Road, Eganstown VIC 3461
Proceeds from the day at will help fund the AFSA Legal Defence Fund.
---
Raise Money to Defend Small-Scale Ethical Farming
The Australian Food Sovereignty Alliance Legal Defence Fund – constituted to help make farms like Jonai Farms the norm.
The Legal Defence Fund (LDF) was established to defend and promote the right of producers to grow, process and sell ecologically-sound and ethical food directly to eaters, and to protect everybody's right to access local, ethical, nutritious and delicious food directly from farmers.
Food producers are copping the full brunt of abuse of power by regulators.
The issues include:
Communities who want access to raw milk from local dairies;

Farms processing on-farm, facing unfair and inconsistent regulation;

Outdated and illogical definitions in local planning schemes that protect industrial agriculture, while perversely punishing small-scale family farms.
---
Joel Salatin – Polyface Farm, Swoope, Virginia USA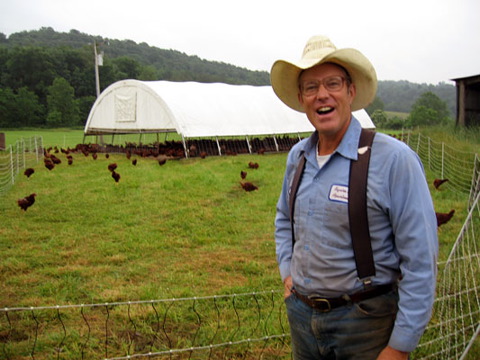 Joel Salatin is an ambassador for sustainable agriculture and robust direct-to-consumer farm sales. He has been featured in the bestselling Omnivore's Dilemma and a host of documentaries such as Food Inc., Fresh, Farmageddon and most recently American Meat. He's the author of eight books, including the internationally acclaimed Folks, This Ain't Normal. Joel is a founding member and long-time supporter of the US Farm-to-Consumer Legal Defense Fund.
Tammi & Stuart Jonas – Jonai Farms, Eganstown, Victoria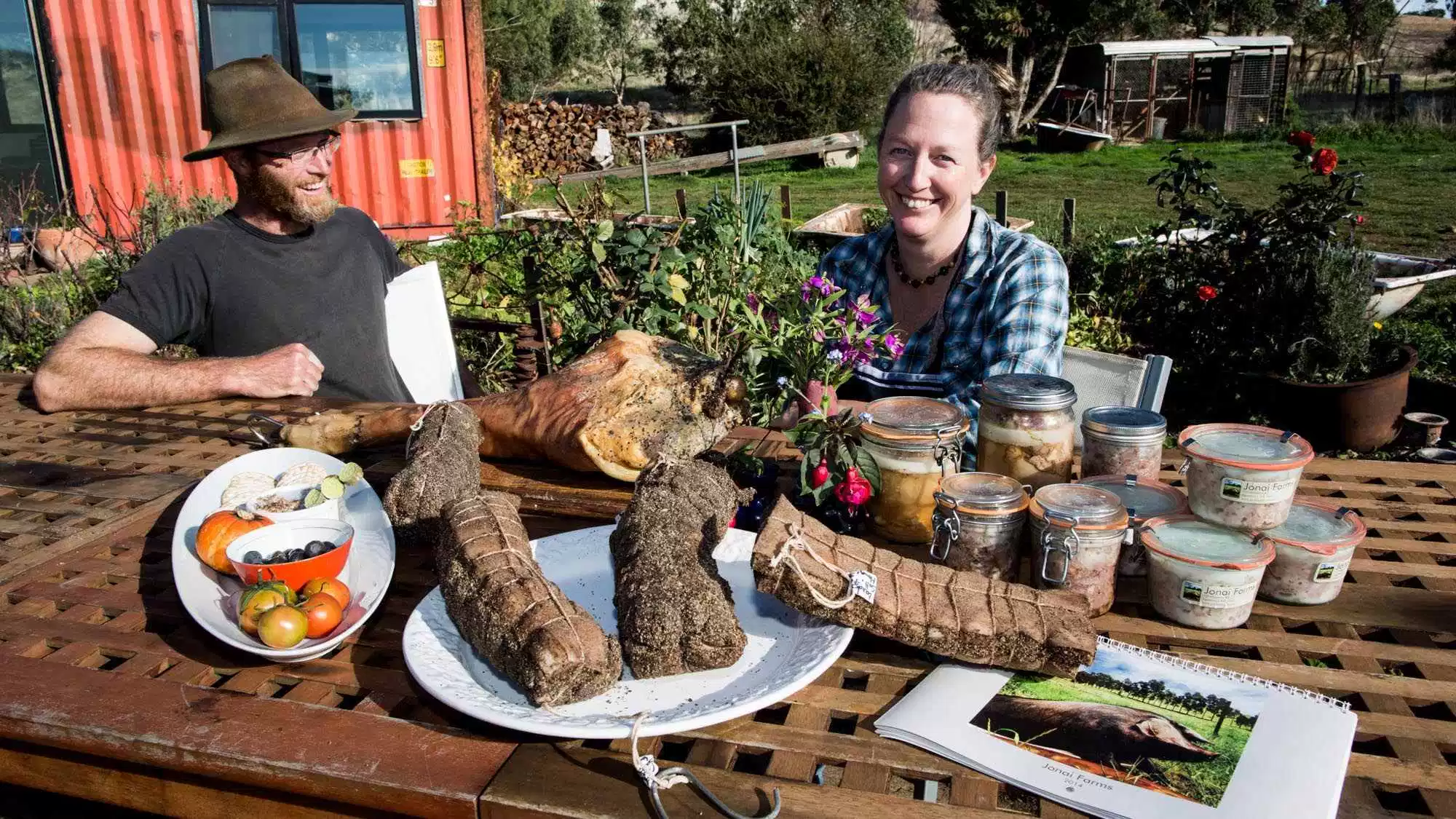 Tammi & Stuart Jonas are local heroes of the small-scale regenerative agriculture movement. Jonai Farms has been featured in a host of media including Landline and The Australian, as well as the 2014 documentary Fair Food, and Tammi has a chapter in the 2015 book of the same name. Tammi is past President of the Australian Food Sovereignty Alliance and current Chair of Fair Food Farmers United. With Joel's support, Tammi has led the establishment of the AFSA Legal Defence Fund. Tammi has been writing about the problems of regulation and planning for small-scale producers in a series called The Regulation Diaries on her blog since 2015 after the Jonai had all their personal salamis destroyed by the Victorian meat regulator.
The Australian Food Sovereignty Alliance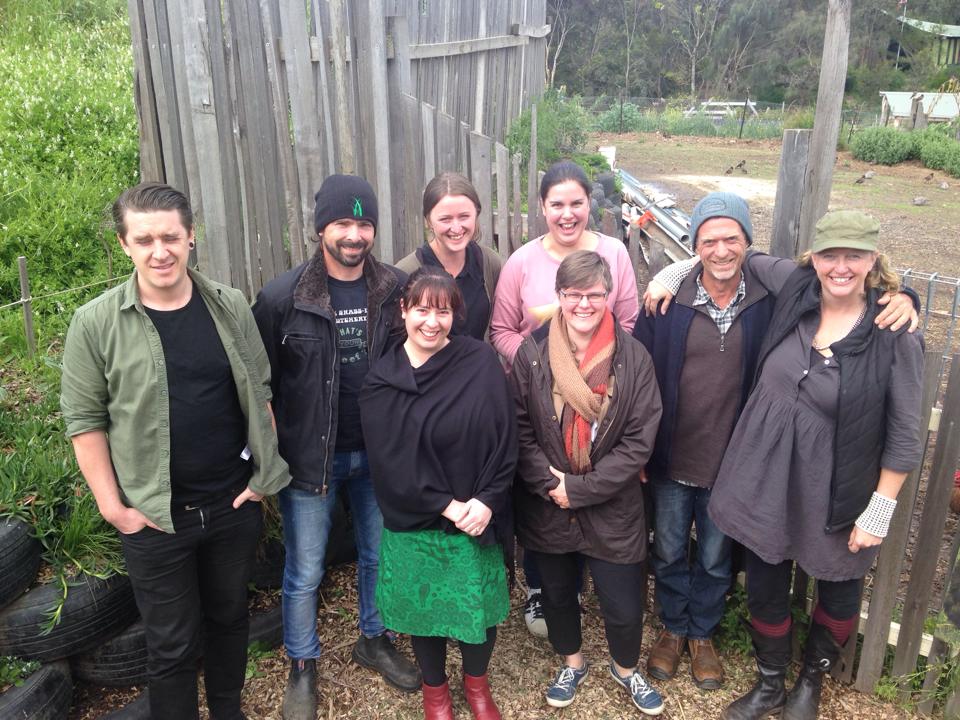 AFSA Committee
The Australian Food Sovereignty Alliance (AFSA) is a collaboration of organisations and individuals working together towards a food system in which people have the opportunity to choose, create and manage their food supply from paddock to plate.
Food sovereignty asserts the right of peoples to nourishing and culturally appropriate food produced and distributed in ecologically sound and ethical ways, and their right to collectively determine their own food and agriculture systems.
In August 2016 Fair Food Farmers United (FFFU), the farmers' branch of AFSA, was officially accepted as a member of La Via Campesina (LVC), the leading voice of the global food sovereignty movement. LVC brings together millions of peasants, small and medium-size farmers, landless people, women farmers, indigenous people, migrants and agricultural workers from around the world. It defends small-scale sustainable agriculture as a way to promote social justice and dignity. It strongly opposes corporate-driven agriculture and transnational companies that are destroying people and nature.
AFSA is also a proud member of both the International Planning Committee for Food Sovereignty and Urgenci: the International Network of Community Supported Agriculture.
In 2016 AFSA formally constituted the Legal Defence Fund in response to the number of small-scale producers across Australia seeking assistance in dealing with inappropriate-to-scale regulations and planning schemes.
The Legal Defence Fund aims to:
establish a legal advice hotline for farmers and eaters so that nobody is left to fight alone;

develop factsheets and templates for food producers and local councils around regulatory requirements and best-practice planning;

provide advice on public and product liability for farms and food producers who sell direct to the public;

provide support when small farms are caught up in a trial by media; and

compile and analyse casework to lobby for legal reform where necessary to support the growing fair food movement.
Jonai Farms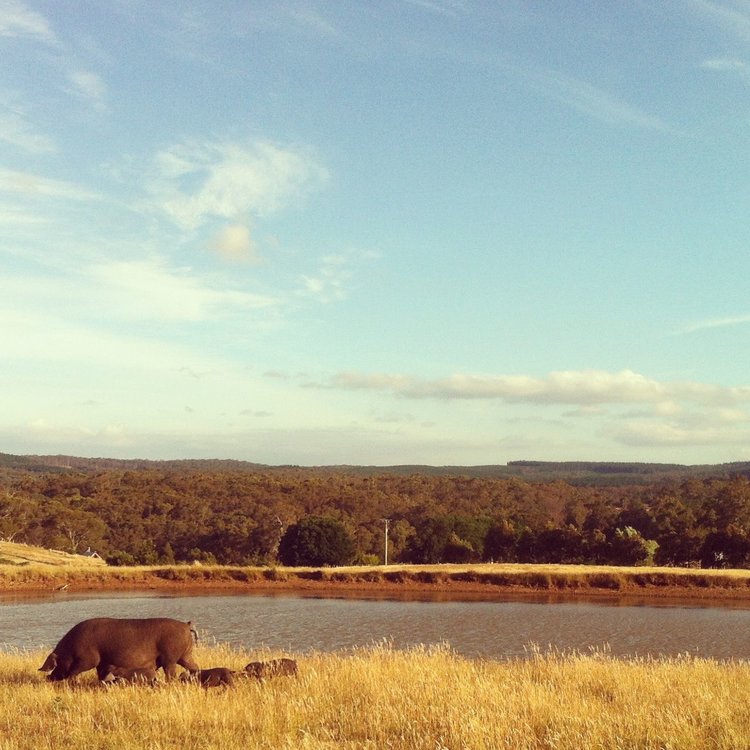 Jonai Farms enacts food sovereignty – a resilient, diverse family farm that utilises many of Polyface's teachings about respecting the 'pigness of the pig' and using animals for optimum soil health as pigs, cattle, and chickens are rotated around the farm to grow fertility and diversity on the paddocks.
Passionate about agroecology, the Jonai have weaned themselves off purpose-grown grain for their animals, reducing feed costs and creating a net ecological benefit by diverting organic waste from landfill, and exiting the agro-industrial model of segregating feed production from livestock farming.
After being the first farm in Australia to crowdfund major infrastructure in 2013 to build a licensed butcher's shop on the farm, the Jonai succeeded again in 2014 and built a licensed curing room and commercial kitchen to make farmstead cured meats and a range of charcuterie, as well as bone stocks and lard-based soap, to ultimately deliver a full nose to tail no-waste offering. 'Waste' from the boning room is processed and fed out to a small flock of Australorp laying hens to complete the nutrient cycle on the farm.
Jonai Farms is a thriving example of community-supported agriculture (CSA) - a locally-based solidarity economy membership model – with a 12-year waiting list for Melbourne.
A famous philosopher once said that those who control the means of production control the world – it's time the people wrest that control back into the hands of local communities and farms like Jonai!