Event Information
Location
Harry Hartog ANU
153/11 University Avenue
Australian National University
Canberra, ACT 2601
Australia
Joanne Ramos will be in conversation about her latest novel The Farm, an unforgettable novel about a world within touching distance of ours!
About this event
'Ramos has written a firecracker of a novel, at once caustic and tender, page-turning and thought-provoking. This is a fierce indictment of the vampiric nature of modern capitalism, which never loses sight of the very human stories at its centre. Highly recommended' MADELINE MILLER, ORANGE PRIZE-WINNING AUTHOR OF THE SONG OF ACHILLES
Nestled in New York's Hudson Valley is a luxury retreat boasting every amenity: organic meals, personal fitness trainers, daily massages—and all of it for free. In fact, you're paid big money to stay here—more than you've ever dreamed of. The catch? For nine months, you cannot leave the grounds, your movements are monitored, and you are cut off from your former life while you dedicate yourself to the task of producing the perfect baby. For someone else. Gripping, provocative, heartbreaking, The Farm pushes to the extremes our thinking on motherhood, money, and merit and raises crucial questions about the trade-offs women will make to fortify their futures and the futures of those they love. Joanne Ramos was born in the Philippines and moved to Wisconsin when she was six. She graduated with a BA from Princeton University. She lives in New York City with her husband and three children.
Zoya Patel is a writer and editor based in Canberra. She is the author of No Country Woman a story of never knowing where you belong. It's about not feeling represented in the media you consumed, not being connected to the culture of your forebears, not having the respect of your peers. It's about living in a multicultural society with a monocultural focus but being determined to be heard. It's about challenging society's need to define us and it's a rallying cry for the future. A memoir full of heart, fury and intelligence - and the book we need right now. Zoya is the Founding Editor of independent feminist journal, Feminartsy, through which she publishes the work of writers from across Australia, hosts monthly feminist reading nights, and co-hosts the Read Like a Feminist bookclub. Zoya writes fiction, non-fiction and memoir, and has had her work published in a range of publications including Junkee, Women's Agenda, i-D.co, Right Now, The Canberra Times and more.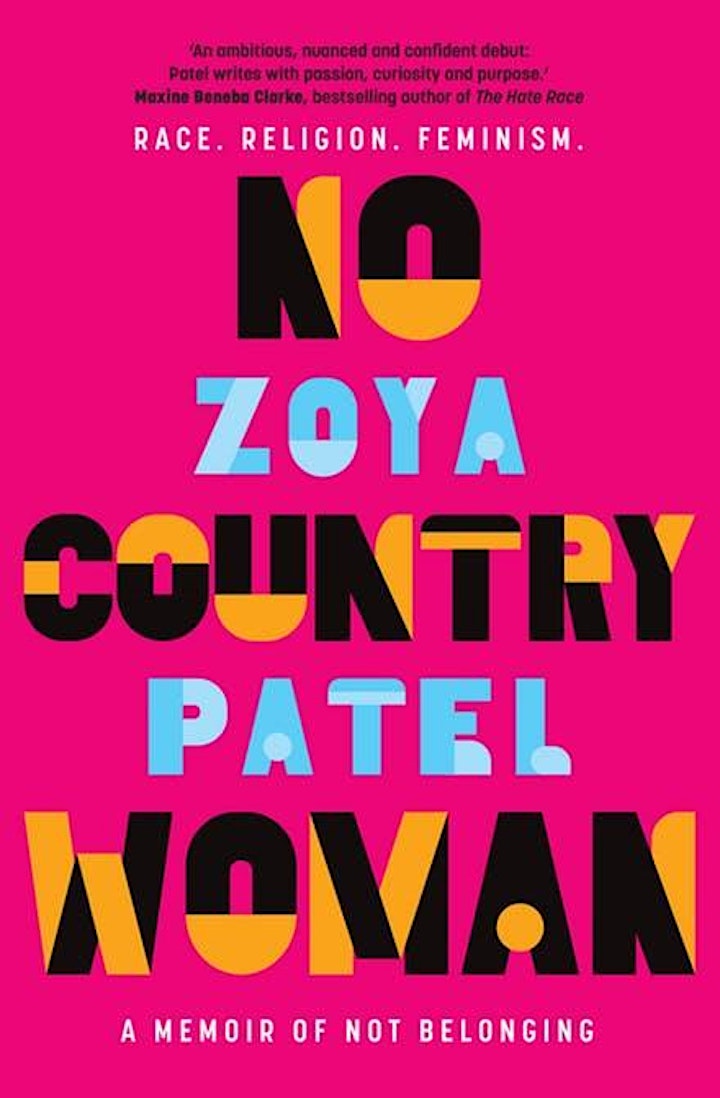 Date and time
Location
Harry Hartog ANU
153/11 University Avenue
Australian National University
Canberra, ACT 2601
Australia