Description
JFF Classics | Grief and Vengeance: Otherworldly Tales
Japanese Film Festival Classics at The Astor Theatre presents a selection of films that unveil age-old ghost stories and chilling tales from the spirit realm. Grief and Vengeance features a line-up of films from master filmmaker Nobuo Nakagawa, who pioneered the Japanese horror film genre, along with Masaki Kobayashi and Satsuo Yamamoto. Beyond suspense-filled, psychological horrors, this selection of films offers a glimpse into traditional Japanese folklore and the spirit world spanning many eras.
This free classics program is a satellite event of the annual Japanese Film Festival. The festival's main program is ticketed, and screens at the Capitol Theatre and Treasury Theatre throughout November, offering the best in new releases and contemporary Japanese cinema.
Presented by the Japan Foundation, Sydney, and made possible through the support of the Japan Foundation Film Library.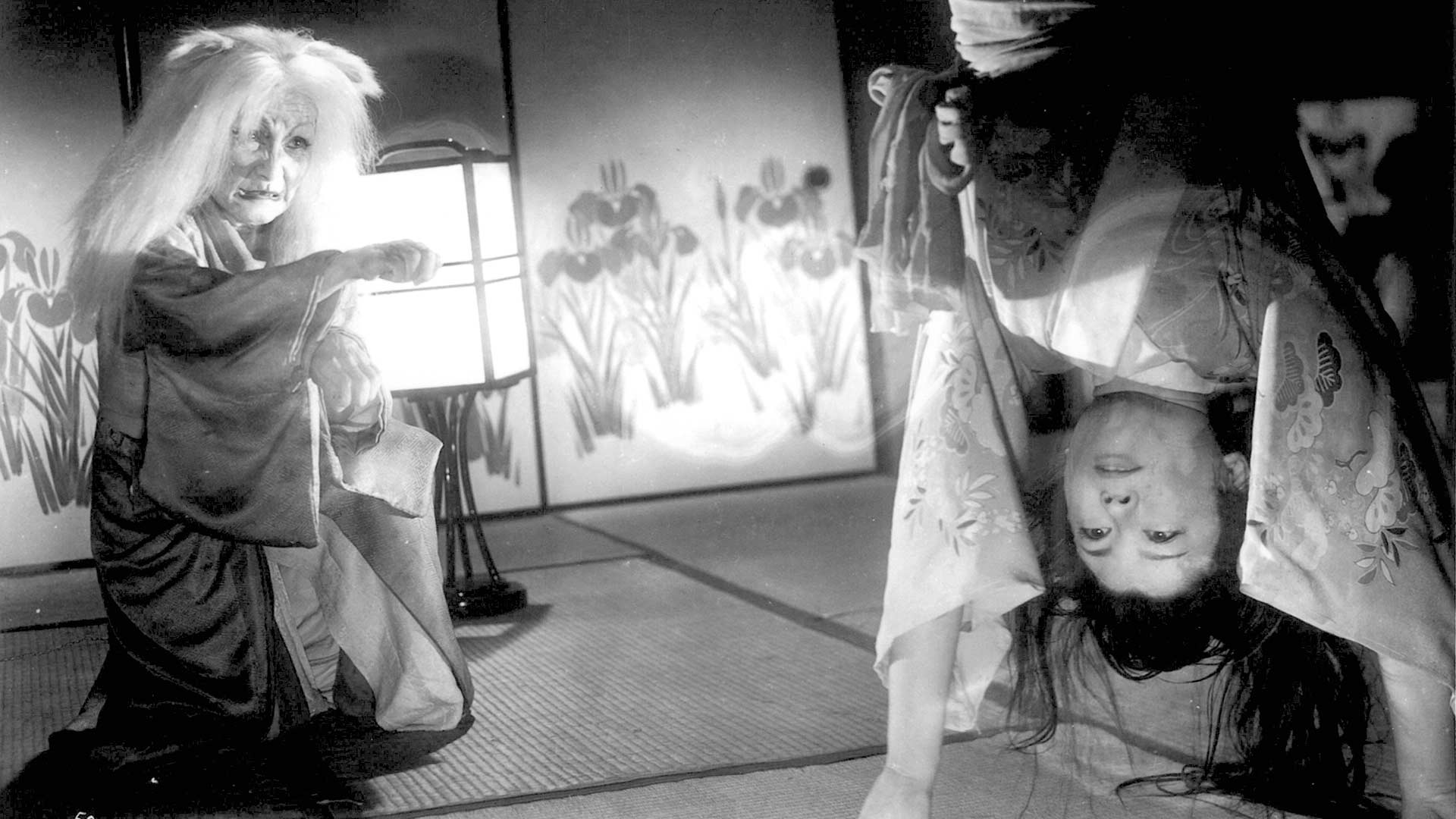 Black Cat Mansion (
亡霊怪猫屋敷

)

Dir: Nobuo Nakagawa
Part Colour / 1958 / 35mm
69 mins
UNCL 15+
©Kokusai Hoei Co.,Ltd.

In this nonlinear ghost story that mixes black and white and colour footage, Dr Kuzumi and his wife Yoriko relocate from the city to the countryside for a healthier environment to help cure Yoriko's illness. Not long after moving into the old mansion that serves as their new home and clinic, Yoriko has uneasy feelings about her new abode which are soon confirmed by frightening apparitions of a haggard old woman. As the visitations become more frequent and threatening, the couple learn about the mansion's violent history and a curse that was placed on Yoriko's ancestor. Will Dr Kuzumi and Yoriko be able to lift the curse before it's too late?

Please note: Tickets will also be available in The Astor Theatre foyer from one hour before each screening.