Japanese Film Festival Townsville - Satellite Program
A hand-picked selection of free film screenings in Townsville.
About this event
The Japanese Film Festival Australia (JFF) is presented by The Japan Foundation, Sydney. The JFF started in 1997 with three free film screenings and is now one of the largest celebrations of Japanese films in the world.
In 2019, the Festival celebrated its 23rd year with an audience of over 30,000 Australia-wide. The Festival has enjoyed great success over the years, with the opportunity to showcase a vast variety of cinematic delights from 35mm film classics to newly-released titles currently screening in Japan.
JFF Australia is part of JFF Asia-Pacific Platform initiated by The Japan Foundation Head Office based in Tokyo. This initiative aims to support and grow interest in Japanese films and cinema culture throughout the Asia-Pacific region, including Australia. Learn more about the Japanese Film Festival Australia here
~ ~ ~
All are welcome to this magical weekend where you can get an insight into Japanese culture and film culture! There will be multiple movies screening throughout the weekend which are listed below.
Please book your tickets online prior to the event and bring your ticket with you on the day. We can't wait to see you all!
Shoplifters (2018)
Piecing together family in the most unexpected ways...
Short Synopsis
A brilliantly humanistic masterpiece that intricately - and on occasion, boldly - explores what it means to be a family. Shoplifters focuses on a ragtag family who have slipped through the cracks of society, using petty crime as a means to survive. After one of their regular shoplifting ventures, Osamu and his son Shota come across a neglected little girl. Despite their own hardships, the family takes her in. They begin a happy, humble life together until an unforeseen incident unravels hard truths and their fragile existence is thrust into the spotlight, uprooting the bonds that hold them together.
Available:
10:00 AM-12:00 PM on Saturday (Subbed)
1:00 PM - 3:00 PM Sunday (Subbed)
Penguin Highway (2018)
Where did all these penguins come from?
Short Synopsis
Fourth-grade student Aoyama is a young boy sure of his own intelligence and place in the world; he spends his days buried in his notebooks and studying the world around him. But when penguins appear in his small town far away from any oceans, Aoyama knows there's a mystery that only he can solve—a mystery that involves the woman he has a crush on.
An anime adaptation of Tomihiko Morimi's award-winning novel of the same name, Penguin Highway is an unforgettable tale about growing up, love, and discovering yourself.
Available:
1:00 PM - 3:00 PM Saturday (Subbed)
10:00 AM-12:00 PM on Sunday (Dubbed)
Reverse Diaries (2018)
Is revenge ever the right answer?
Short Synopsis
When aspiring novelist Rihito Shiraishi (Gen Ogawa) saves Saki Honda (Iku Arai) from an awkward encounter with another man, he is immediately besotted with her eccentric, whirlwind personality. However, once they begin dating, Rihito realises there is more to Saki than meets the eye and perhaps their meeting wasn't the lucky accident it seemed. There may be only one way to find out the truth, and Rihito will have to face his own inner true self, faults and all.
In this cross-genre suspense romance, director and producer Shin Sonoda adapts his own original script for the first time since Wiz/Out in 2007.
Available:
3:20 PM - 5:00 PM Saturday (Subbed)
Night is Short, Walk on Girl (2017)
An epic night out filled with chance encounters and strange romance
Short Synopsis
A heroine known only as The Black-Haired Girl goes down the rabbit hole for a night on the town and meets new friends who show her an unexpected side of Kyoto's nightlife. As their night moves from tipsy to boozy, they slide into a trippy world of drunk philosophers, lecherous book collectors and guerilla theatre-makers. Meanwhile, fellow student Senpai (Gen Hoshino) is desperately searching for The Black-Haired Girl. As the night deepens and the challenges keep coming, will each hurdle crossed bring the two closer together?
Available:
3:20 PM - 5:00 PM Sunday (Subbed)
NAKAME COMMITTEE (Fuji Television Network, TOHO, Science SARU, KADOKAWA, BS FUJI)
© Tomihiko Morimi,KADOKAWA/NAKAME COMMITTEE
All the movies look fantastic and we can't wait to share them with you!
Covid-Safe procedures will occur at this event.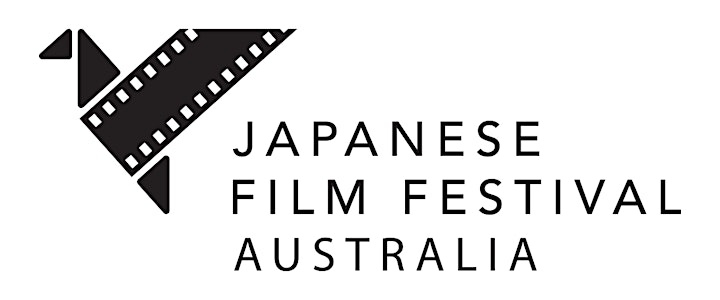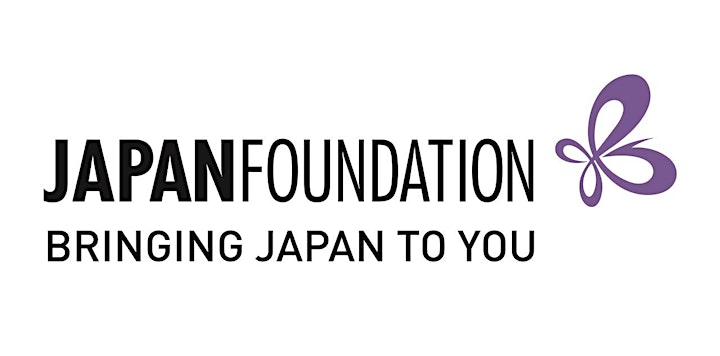 Organiser of Japanese Film Festival Townsville - Satellite Program