Location
The University of Sydney - Great Hall
Science Road
Camperdown, NSW 2050
Australia
(Day )JAPAN EXPO 2022 - Japan's leading Food, Tourism, Culture Exhibition (10am~4pm) (Eve ) Okinawa Matsuri - Dance , Music ,Art (7-9:30pm )
About this event
JAPAN EXPO 2022 ( 10am~4pm , FREE ADMISSION )
Welcome to Japan's leading food, tourism and culture exhibition.
(日本語後述)
🌸Features:
★ 30+ exhibitors and presenters showcasing the best of Japan's tourism, food, products and culture.
★ 20+Conferences and Presentations
★ Japanese tea, sake, soba, miso, rice, bento, wagyu beef, natto , sweets, premium Japanese bread, Koji, pickles and lot more for tasting and selling at a special price.
★6+ Cultural demonstrations and workshops by renowned artists.
(Calligraphy, Ikebana, Origami, Kimono, Tea ceremony, Ghibri live song and more)
★Japanese knife, culturally craft products are also selling at a special price.
★The latest information about the technology of bullet train will be announced.
★Many giveaways
★On stage, in addition to various cultural demonstrations and exhibitor presentations, there will be a traditional kagami biraki opening ceremony(the ritual of breaking open sake barrels)will be held at 11:00 a.m.,
★ Showcasing the Japanese food industry in Australia by Mr Hideo Dekura, the story of Japan baseball by a professor at the University of Sydney, chorus, quartet, karate demonstration, PV broadcast, and many more contents.
Discover the best ways to experience Japan!
Please do not miss out this special occasion!
One day only , free admission.
Register (free ) https://japanexpo2022.eventbrite.com.au
🌸The numbers of products are limited , so please come early to avoid disappointment.
🏖 You will see all updated information in this Facebook event page. Please click the going and like button.    https://www.facebook.com/events/1087675432090127/?active_tab=discussion 
Also We have another special concert at the night.( Okinawa Festival - Tickets $25 ~) Okinawan live music, dance and entertainments.
Detail : https://okinawafestival22.eventbrite.com.au
JAPAN EXPO では、30以上の出展ブースやプレゼンテーション等が展開され、日本食料品の試食販売(お米、味噌、納豆、和牛、オーガニック調味料、福島桃、お茶、日本の高級ブレッド、糀、漬物、他沢山)の他、日本酒(東北からの新酒も登場)コーナーでの試飲と特別販売、その他、包丁、伝統文化工芸品なども特別販売されます。(数に限りがございますので、早めにお越し下さい。)
又新幹線の最新テクノロジーや、観光の最新案内等も発表されます。
そしてステージでは、様々な文化デモンストレーション、出展者プレゼンテーションの他、午前11時に伝統的鏡開き、出倉先生による豪州日本食事情、シドニー大学教授による日本野球の真髄、合唱、カルテット、空手デモ、PV放映など、大変盛沢山の企画です。
是非このスペシャルチャンスをお見逃しなく!
入場無料(レジスター)👇 https://www.eventbrite.com.au/e/310445971257
🌸同日夜は、沖縄からスペシャルゲスト(アルベルト城間氏、亀井美音氏)も出演する沖縄フェスティバルへ是非お越しください。(チケット$25~)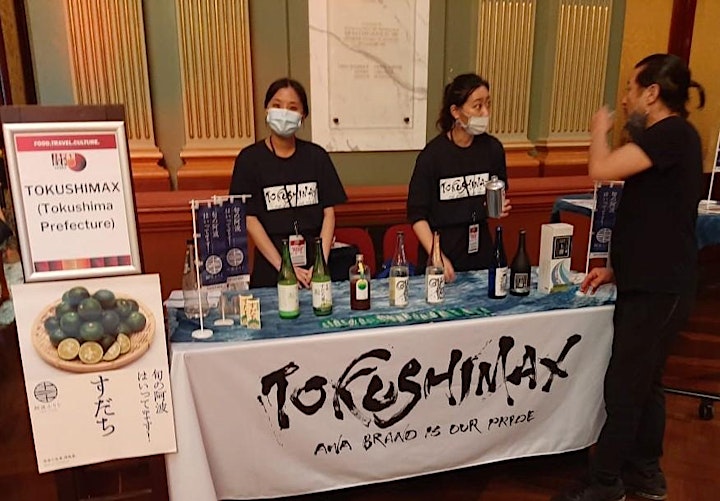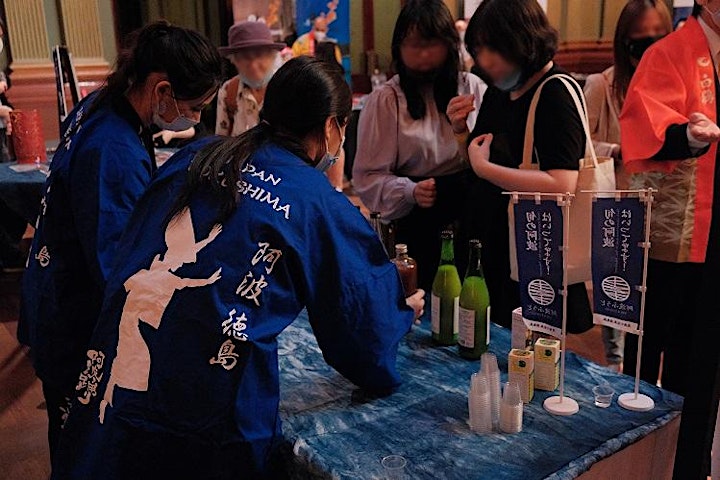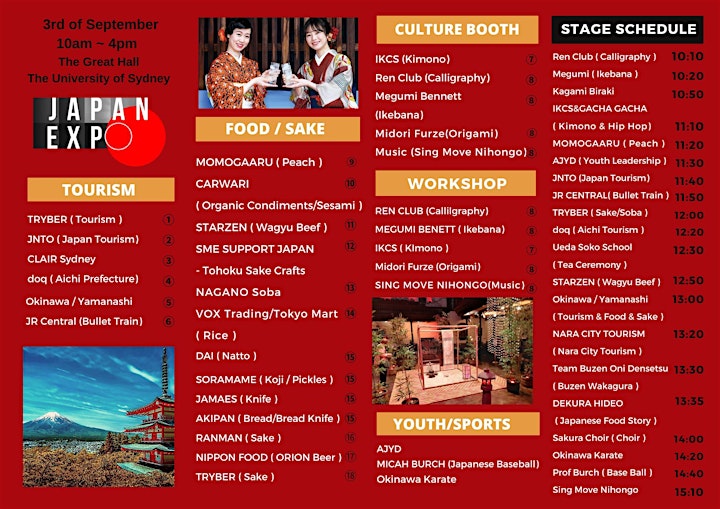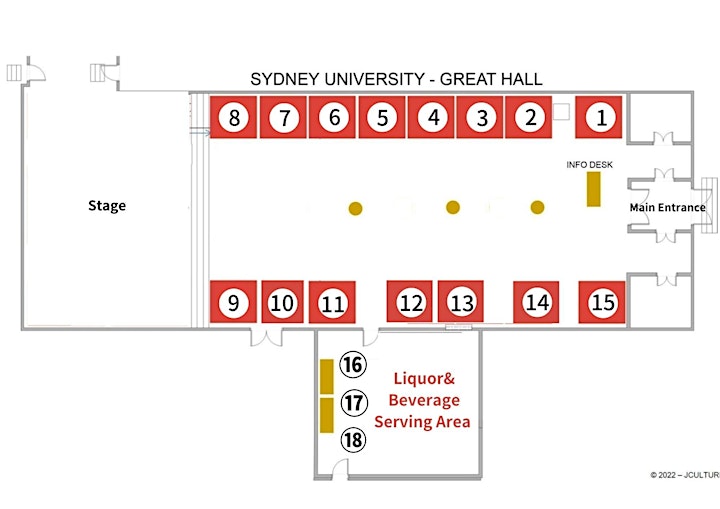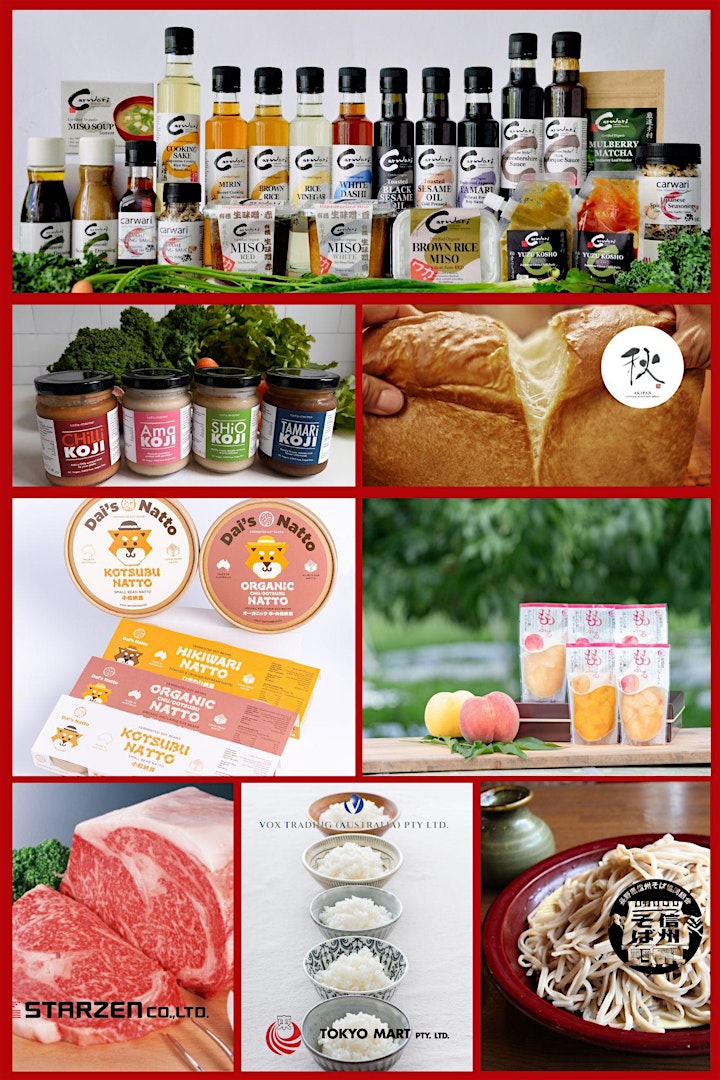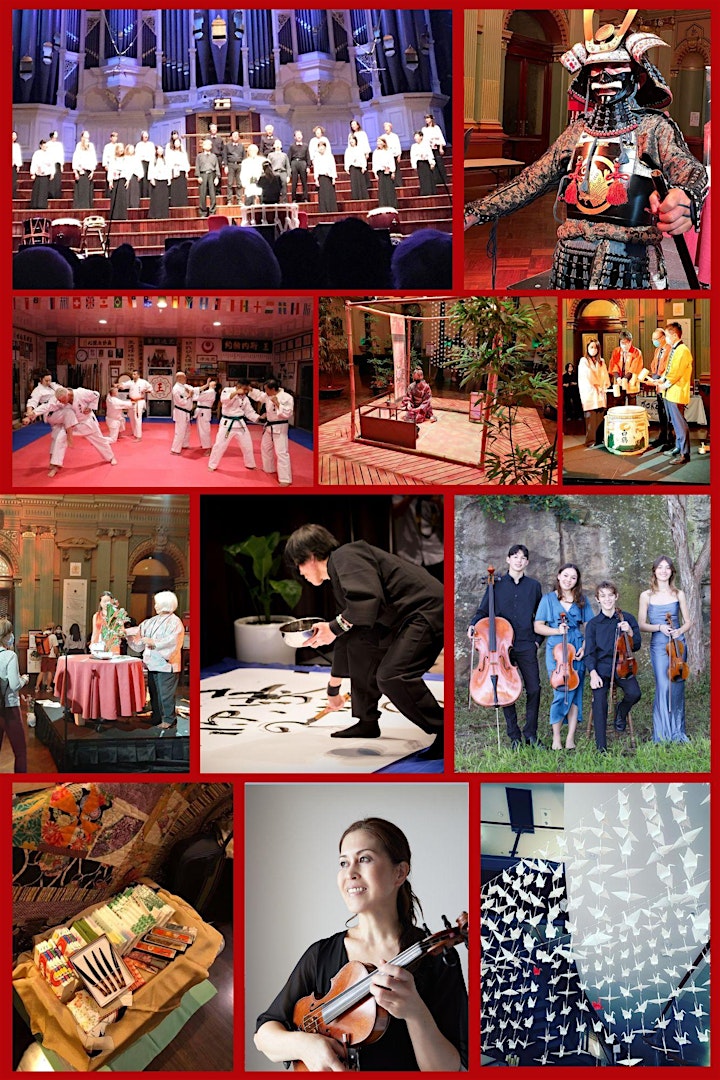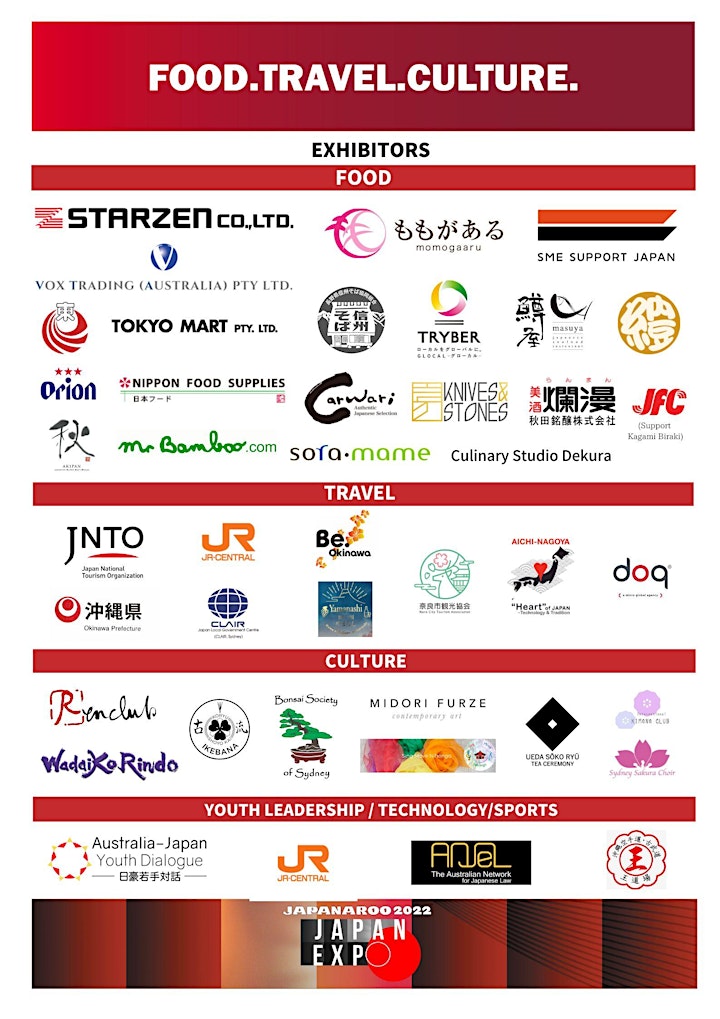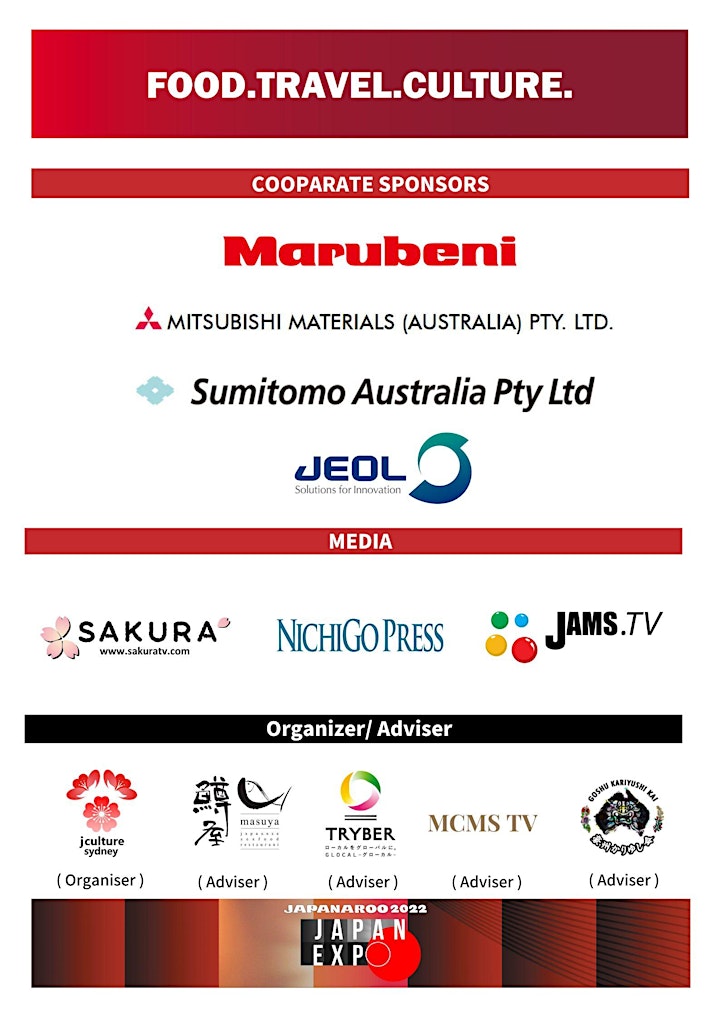 Okinawa Festival (7pm ~ 9pm, Ticket Adult $55 Concession $25 )
Okinawan Live Music , Dance and Arts.