Jade Kelly's debut album "Little Sprout Spirit" performed live with a full band + special guests Jimmy Trees & Richard Neill.
About this event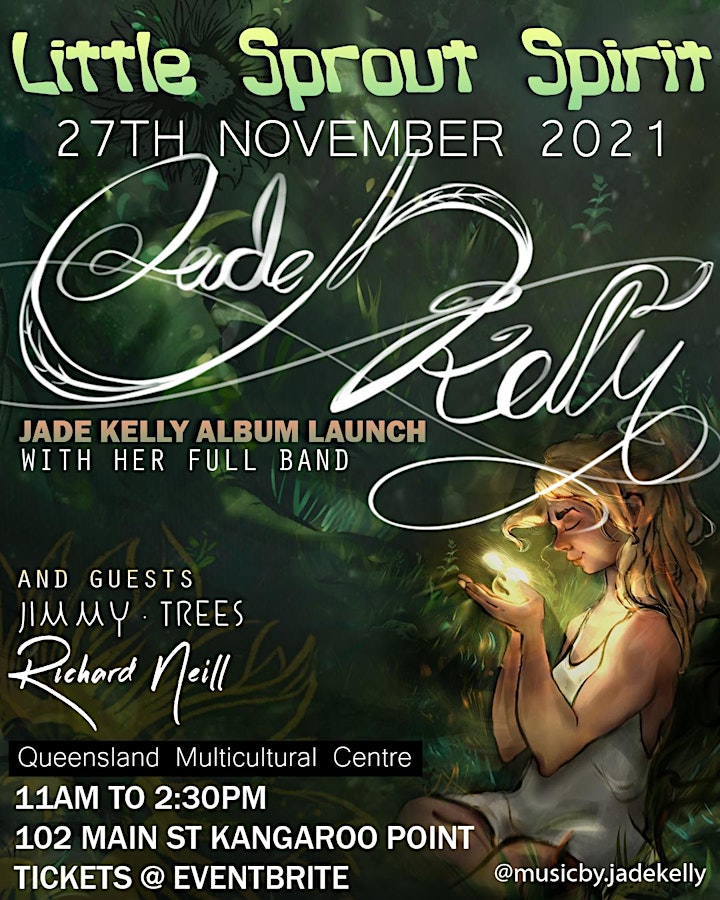 Jade Kelly presents her debut album"Little Sprout Spirit" 27th November 2021, 11am at QMC Brisbane. Jade is performing all 10 of the songs off the album with a full band + special guests support Jimmy Trees and Richard Neill.
"..as a mother, she nails the experience and feeling of sacrifice, guilt and love."
"..a powerful vocal that lifts the hairs on the back of your neck"
Jade has sculpted an album from the experiences of childhood trauma, mental growth and through psychology has learned an understanding of relationships and their boundaries. "Little Sprout Spirit" is a reflection on the events she's lived through and experienced, funneled neatly into 10 chilling pop tracks. The basis of "Little Spout Spirit" is to highlight the care one's self, to start with a little sprout of wellness, to hold it, nurture it and watch it grow. It's about real, authentic and true emotions representative within our journey, accepting ones faults and, with self compassion strive for contentment.
Join us for this landmark event in Jade Kelly's career and experience her latest and greatest culmination of her life in music.
Find Jade's music here
https://www.facebook.com/musicby.jadekelly
https://www.triplejunearthed.com/artist/jade-kelly-0
https://www.instagram.com/musicby.jadekelly/
https://www.youtube.com/user/guitarguru91
Organiser of Jade Kelly "Little Sprout Spirit" - Album Launch