Is the future of medicine in the past? Plenary & Film Premiere with Dr. Raj
Description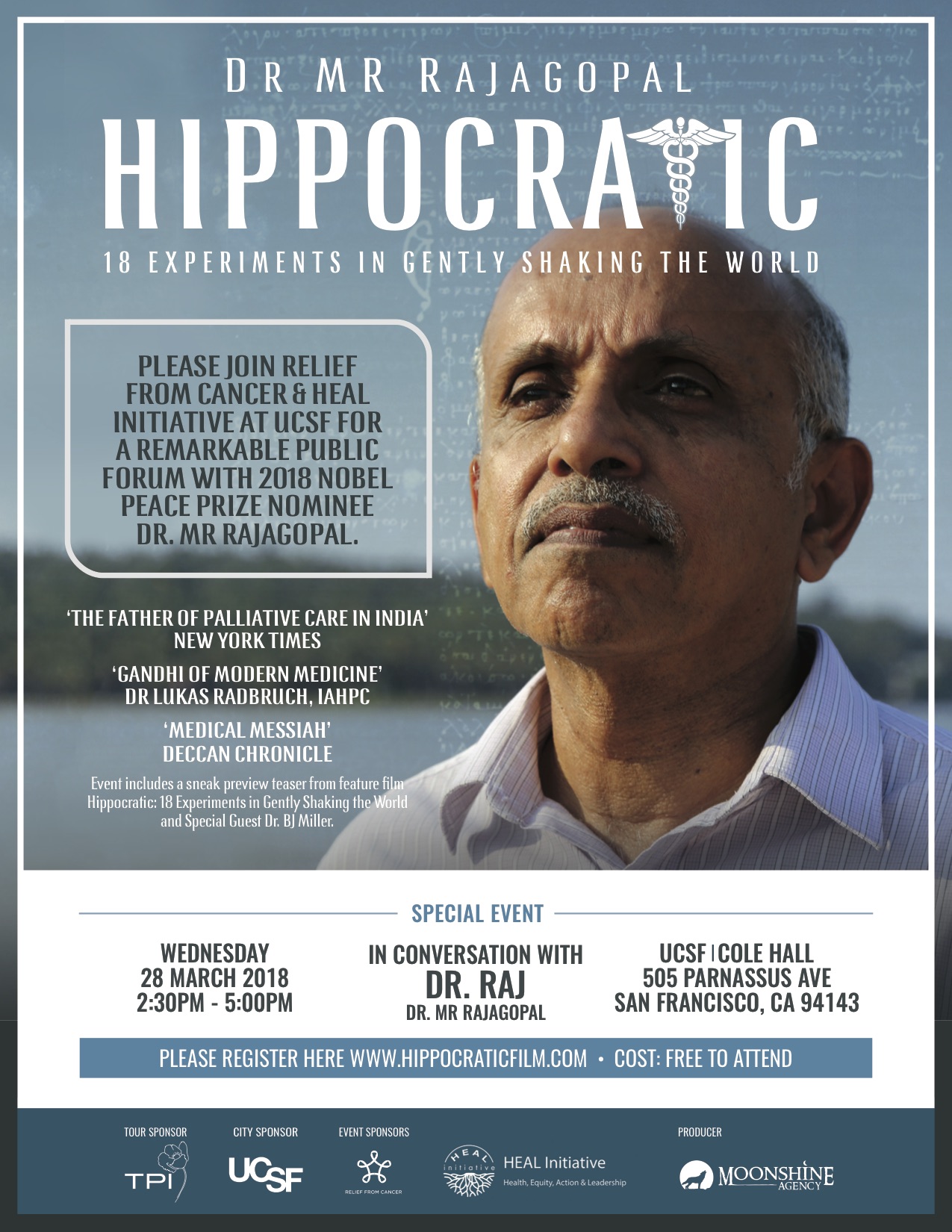 "Is the Future of Medicine in the Past?"
This question, posed by Dr MR Rajagopal - one of the world's foremost thought leaders on the future of medicine - promises to set the tone for one of the most memorable public events at UCSF this year.
Don't miss out!
Free public event courtesy of TPI Enterprises and Relief From Cancer includes:
- A plenary by Dr Rajagopal (India), Padma Shri 2018 recipient and Nobel Peace Prize 2018 nominee.
- In conversation with Dr Raj and Dr Steve Pantilat, Director of Palliative Care at UCSF (USA).
- Screening of the new feature film Hippocratic: 18 Experiments in Gently Shaking the World.
- Q&A with Dr Raj, Dr Pantilant, Associate Clinical Professor Dr Sriram Shamasunder, MD, DTM&H (USA), Ashla Rani, Diasbility Rights Thought-Leader (India) and Hippocratic film director Mike Hill (Australia).
- Opportunity to meet and greet Dr Raj and Ashla.
Be sure to register ASAP to avoid disappointment!
We look forward to meeting you at Cole Hall.