Description
IQ Enterprise Pro is a series of workshops designed to help researchers develop new kinds of research projects, and explore new opportunities for funding and collaboration. The first two worshops will run in October and November 2017. You can attend one or both. It's up to you.
Who should attend?
UWA researchers interested in working with industry and community stakeholders to tackle problems worth solving. You'll develop networks, skills and new ideas for high impact, industry-engaged research projects.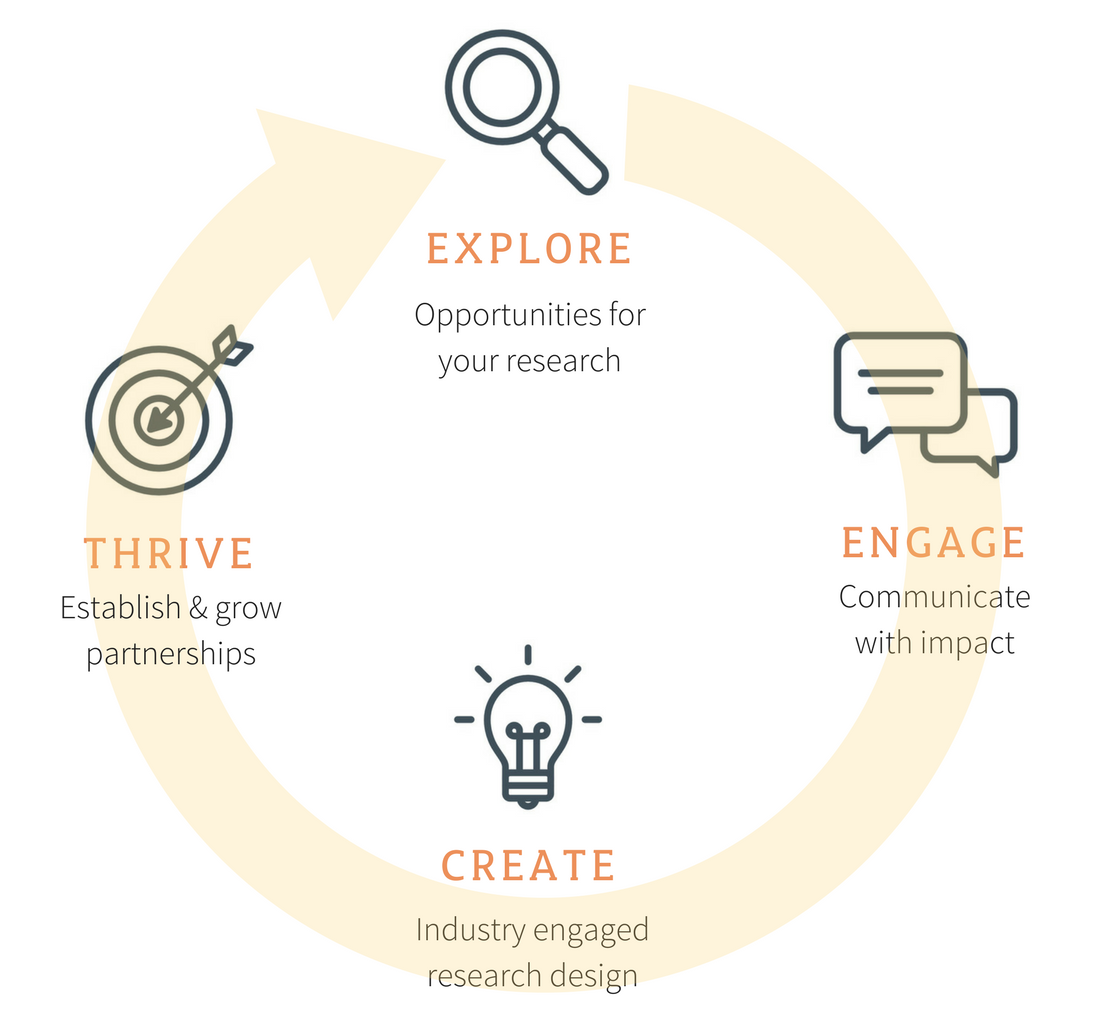 ---
Workshop 1: EXPLORE - Opportunities for your research
Benefits of attending

Explore new funding opportunities - including Linkage grants, contract research and consulting
Map out where your research sits within a broader context (industry and community)
Identify potential research partners within this ecosystem
Articulate a compelling a 'value proposition' that explains the benefits of your research to external audiences
Thursday 19 October 2017
2pm-4pm
UWA Futures Observatory


---
Workshop 2: ENGAGE - Communicate with Impact
Benefits of attending

Learn how to talk about your research in a way that resonates deeply with potential industry partner
Articulate the value that you and your research team can bring to the partnership (team skills, networks, experience)
Engaging communication is a skill, not a talent. Discover how anyone can master the three 'must-have' elements of compelling communication: Eyes, Body and Message.
Discover how to deploy statistics and data in ways that create impact (rather than detract from your key message)
Friday 3 November 2017
10am-Midday
UWA Futures Observatory

---
Find out more
If you have any questions or comments contact Dr Jo Hawkins (jo.hawkins@uwa.edu.au).