Event Information
Location
Local Schools
Ipswich, QLD
Australia
Description
The Ipswich Poetry Feast is an exciting initiative of Ipswich City Council, supported and driven by the local community. The Poetry Feast has flourished since it was introduced in 2003 with the aim of establishing a respected and prestigious national poetry competition to:
Encourage young and aspiring poets
Raise community awareness of the creativity and skills in poetry writing
Promote and showcase Ipswich as a vibrant, culturally rich region
In May - June each year, the Ipswich Poetry Feast Committee and Ipswich City Council Councillors sponsor poetry writing workshops by professional poets in primary and secondary schools within the Ipswich City Council region. You can assist your students in developing their poetry writing skills in preparation for entry into the competition by participating in a free workshop held at your school. A special school encouragement award is presented to the school whose participation in the competition most reflects a genuine commitment to, and engagement with, the spirit of the Ipswich Poetry Feast.
There are a few guidelines:
One workshop per school
Schools to be within the Ipswich City Council region. Bookings may be available to other schools in the West Moreton district by arrangement. Please email: ipswichpoetryfeast@ipswich.qld.gov.au
Schools who host a free workshop must submit entries into the competition near to the number of students participating in the workshop. (Competition closes 27 July 2017).
This year, we are pleased to announce Catherine Bateson and Josh Donellan as our workshop poets.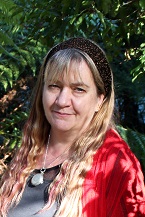 Catherine Bateson is an award-winning poet and writer for children and young adults. She has had three collections of poetry published and three verse novels for young adults among her numerous publications. She teaches Professional Writing and Editing at TAFE and has run poetry workshops around Australia. Most recently she was a visiting poet at the Clifden Arts Festival, Ireland. She will be completing a Creative Time Fellowship with the May Gibbs Children's Literature Trust in May this year.
Catherine Bateson appears at the Ipswich Poetry Feast with the support of the May Gibbs Children's Literature Trust.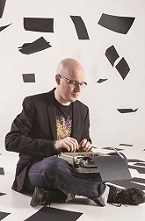 Josh is a writer, musician, slam poet, radio DJ and teacher. He was almost devoured by a tiger in the jungles of Malaysia, nearly died of a lung collapse in the Nepalese Himalayas and fended off a pack of rabid dogs with a guitar in the mountains of India.
As a poet, Josh has performed at Sydney Writers' Festival, TEDxSouthBank, and the Sydney Opera House. His works include the novels A Beginner's Guide to Dying in India and Killing Adonis, the plays We Are All Ghosts and The Theory of Everything and the poetry collection Stendhal Syndrome.
Workshops

Each Poetry Performance Workshop is suitable for a class of approximately 60 primary or secondary students.
Enquiries relating to the Ipswich Poetry Feast can be made to: IpswichPoetryFeast@ipswich.qld.gov.au
Or by phone: (07) 3810 6754
Date and Time
Location
Local Schools
Ipswich, QLD
Australia