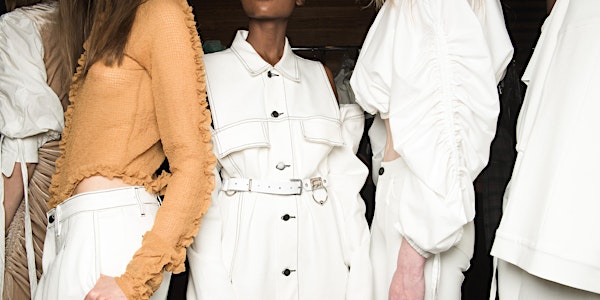 IP for Emerging Fashion Brands | What You Need to Know in Today's Global Fa...
Event Information
Location
MELBOURNE CONVENTION & EXHIBITION CENTRE
1 Convention Centre Pl
South Wharf, VIC 3006
Australia
Refund policy
Refunds up to 7 days before event
Description
During the 2018 International Sourcing Expo, Australian Fashion Council (AFC) and Phillips Ormonde Fitzpatrick bring you a workshop focused on "IP for emerging fashion brands - from import to export, what you need to know in today's global fashion market".
What is it about?
Many exporters and importers don't realise the importance of Intellectual Property (IP) until it's too late. But IP is crucial to most textile and fashion businesses'.
This workshop will focus on the why, what, where and how to protect and enforce your IP including a discussion about trade marks, copyright and anti-counterfeiting measures.
Learn about:
Why an IP strategy is crucial to your business;
What types of IP are relevant to your business;
Where you should protect your IP;
How to decrease the risk of infringing someone's IP and how to enforce your rights including working with Customs to stop counterfeiting.
---
Speakers
Marine Guillou
Prior to immigrating to Australia, Marine worked in the intellectual property (IP) department of French car manufacturer, Renault, and at a patent and trade marks attorney firm based in Paris. Marine also gained valuable experience in anti-counterfeiting as an in-house lawyer for the French anti-counterfeiting group, Union Des Fabricants (Unifab). There, she represented several member companies in Customs proceedings, and lobbied at the national and international level in favour of better protection of IP rights. Marine participated in working groups such as Interpol Intellectual Property Crime Action Group and Global Anti Counterfeiting Group.
Marine has also been the anti-counterfeiting area manager at Société Bic, and travelled to South America and Eastern Europe to coordinate legal actions and investigations against counterfeiters. Marine represented Bic Company in Customs training and seminars held by the World Customs organisation.
Marine advises clients on trade mark searching and prosecution, and specialises in anti-counterfeiting programs, customs proceedings and training.
Since 2015 Marine has been ranked as one of Australia's top five experts in anti-counterfeiting in the World Trademark Review 1000.
Anita Brown
Anita has more than 10 years' experience in trade mark clearance work, prosecution, oppositions and enforcement, both locally and internationally. She has also been involved in proceedings before the Australian Trade Marks Office and the Federal Court of Australia.
Anita develops strategies for the protection, commercialisation and enforcement of intellectual property (IP) rights of both large and small Australian and foreign companies across a range of industries including life sciences, fashion, manufacturing, cleantech and information technology.
---
A FEW RULES we'd like to point out.
Tickets are $15 or FREE FOR AFC MEMBERS
Please only select the "AFC Member" ticket type if you are a paying AFC Member – AFC membership starts at $150 per year ($12.50/month!) and gives you access to free seminars and workshops in addition to loads of members only collaboration and growth opportunities within the fashion industry.
If you're not a member yet then, please purchase your ticket or simply join by clicking the link below!
Date and time
Location
MELBOURNE CONVENTION & EXHIBITION CENTRE
1 Convention Centre Pl
South Wharf, VIC 3006
Australia
Refund policy
Refunds up to 7 days before event