Description
Part of a Concise Creative Workshop Series brought to you by What's Brewing Seminars & FLUX Powered by Spacecubed, with all profits going to an NFP.
Workshop
In this two-hour introductory workshop to digital marketing, You will learn about some key fundamentals including;
Discover what SEO, SEM, PPC, CPC, CPM, CPA, CPL, CPV, CRO, DR, EPC, PPL, RTB,

and SERP mean, why they are important and how they apply to you.

Why digital marketing works and what you should and shouldn't be doing.

How to generate a positive return on your marketing spend.

How to utilise and implement different digital marketing strategies to best suit your business objectives.
Limited spots are available and if you are concerned with the technical level of the content, please contact Gareth.
Please ensure you bring your laptop.
About the Presenter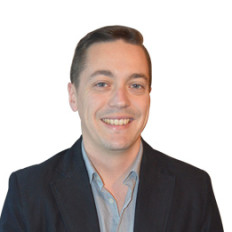 Gareth is a serial entrepreneur having been self-employed since he was 15. For the last 13 years, amongst being a director of a few non for profit organisations here in Perth, he is the founder and licensor of Concise Creative, a 20 strong team of digital marketing consultants focused on helping Australian SMEs grow their organisations. Gareth calls Perth home and is Concise in every sense of the word. He loves to get things done and is passionate about the world of digital marketing. Gareth has been running these workshops in Perth and Melbourne and consistently receives exceptional feedback for their quality and no nonsense approach. Gareth is an honest, straight talker who backs his opinions with evidence. Gareth will make you think, make you laugh, inspire you and guarantees you will learn something new or he'll keep going until you do!
Learn more about Gareth by having a look at his LinkedIn profile here.