Description
Welcome to the first ever International Colorist Summit!
A wide range of classes will be on offer, with suitable options for beginner, intermediate and advanced skill levels.
Colorist Boot Camp : October 21
Colorist Mixer Night : October 21
Davinci Resolve 101 : October 23/24
Davinci Resolve 201 : October 25/26
Color Science 101 with Monitor Calibration October 23/24
Color Design Masterclass : October 25/26
Davinci Resolve 14 Looks and Matching Master Class : October 27/28
HDR Colorist Masterclasses (UHD, HDR, WCG and ACES) : October 27/28
Check out this video on our Facebook page that might answer some of your questions regarding the summit: https://www.facebook.com/icolorist/videos/1467369923316511/
Hosted in beautiful Nusa Dua Bali, at the Novotel Nusa Dua Residence. Each course includes:
9am-4pm Class
2 Coffee Breaks
Lunch and Dinner at the Novotel Residence
Seminar amenities (pencil/pad/water)
Free Wifi
(Accomodation not included)
The price for the summit is significantly cheaper than our other ICA locations because it is a BYO (bring your own) machine class. That means you will need a Resolve 14 compatible Mac or Windows machine for the Resolve classes, or a machine with your choice of grading software for the other classes. All Media and a number of Resolve Mini and Micro control surfaces will be supplied for the duration of the classes.
Kevin and Warren's 2 day classes $899US
Colorist Boot Camp 1 day $99US
Colorist Mixer evening $10US
If you are attending more than one of the classes, we're offering a 10% discount on any of the classes you sign up for. Please message us for the discount code and the classes you'll be in. (luke.mw.cameron@gmail.com)
On Sunday, October 22nd we're having a 'meet the trainers' evening at the Novotel Hotel, we encourage anyone joining us throughout the week to meet Kevin and Warren and get to know them a little before starting your class.
The ICA does seminars and events from countries all over the globe, so we are very excited to add Bali to our roster of locations, joining Sydney, Berlin, London, NYC, Los Angeles, Singapore and Taiwan.
Click HERE to have a look at the BYO class we recently did in Taipei, Taiwan.
On Saturday, October 21st we'll be hosting the Colorist Boot Camp and the Bali Colorist Mixer event at the resort, all filmmakers and industry professionals are encouraged to come to the event. Tickets below. Here's a LINK to the last colorist mixer we held in Singapore.
We encourage anyone attending the seminar to stay at the Novotel Nusa Dua Residence. If you're involved in the summit then you are entitled to a 15% discount from the Residence's normal rates, which are around 100 USD a night. Notify the hotel if you are attending the International Colorist Academy Summit and you'll receive the discount. Please email Michelle Liva Christina to make your booking with them. michelle.livia.ch@gmail.com cc: salesmgr4@novotelnusaduabali.com http://www.novotelnusaduabali.com .
We are looking forward to visiting Bali and spreading our color correction knowledge to the local film industry. Please contact Warren directly if you have any questions regarding the content of the Resolve classes: weagles@icolorist.com or Kevin for the advanced classes: kevs@icolorist.com
Regards
Colorist Boot Camp (1 Day with Warren and Kevin) October 21
The colorist boot camp is 4 different 1 hour sessions with Warren Eagles and Kevin Shaw.
Session 1: Grading for the internet with Warren We'll be using different types of media for this class. Focusing on beauty, action and drama.
Session 2: 10 Resolve tips to improve the grading experience with Warren. These are focused on how to make your day to day color grading life a little easier and more enjoyable.
Session 3 & 4 : Kevin will break down how to grade longer form productions such as TV series and feature length productions. He'll be focusing on techniques that cover skin tones, sky and products.
The Boot Camp runs from 9am-4pm. Lunch is provided.
This course includes a ticket to the Colorist Mixer which will be taking place 2 hours after the boot camp wraps up.
International Colorist / Cinematographer Mixer October 21 7-11pm
The Mixer evening encourages any colorists, cinematographers and industry professionals to come together to meet others involved in the industry, find out what is new from our sponsors Atomos, FSI and Blackmagic Design. With your ticket there will be free flow draught beer, chilled juices, mineral water and soft drinks. We'll also be giving away some prizes from a raffle draw!
Davinci Resolve v14 101 (2 days with Warren) October 23,24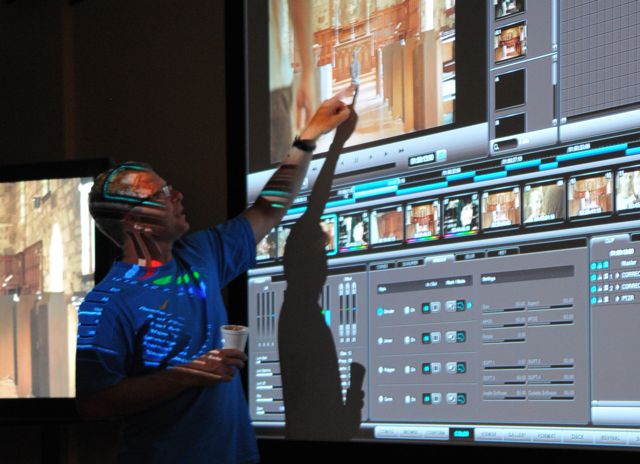 This class is an excellent introduction to DaVinci Resolve V14. It is ideal for first time users and you do not need to be a Colorist to attend. Class size is normally capped at eight-ten students with a workstation and control surface for each student. The class mixes the operational side of Resolve with some practical real world training on workflows, basic color theory, grading approaches and techniques. It is run at a relaxed pace, questions are encouraged and group participation is a key part of the course. You are encouraged to download Resolve and have a play.
This class is ideal for junior colorists, editors, DITs, DPs, Photographers and VFX guys, basically anybody with a desire to get into color correction.
You are required to bring your own laptop to the class.
What You'll Learn:
How to load your V14 software and get started
New v14 Media Management tools
Getting different RAW camera formats into the Resolve
Conforming with XML and EDLs from FCP and Premier
Basic Color theory and how this works in the DaVinci
Primary and secondary correction including curves and the new v14 3D Keyer
What are waveforms, how do they make us a better Colorist?
How the nodes work, they are very powerful when used correctly.
5 Power Windows: Learn why you use them, not just how to use them
Tracking Windows with the auto tracker
Keyframing both color correction and framing controls
Grading digital material, including BMCC, RED and Sony
Colorist strategies with Resolve
Matching a sequence, where do you start?
Using a control surface, how it makes us better and faster
Test what you have learned when grading the Colorist challenge material.
Davinci Resolve v14 201 Advanced Class (2 Days With Warren) October 25,26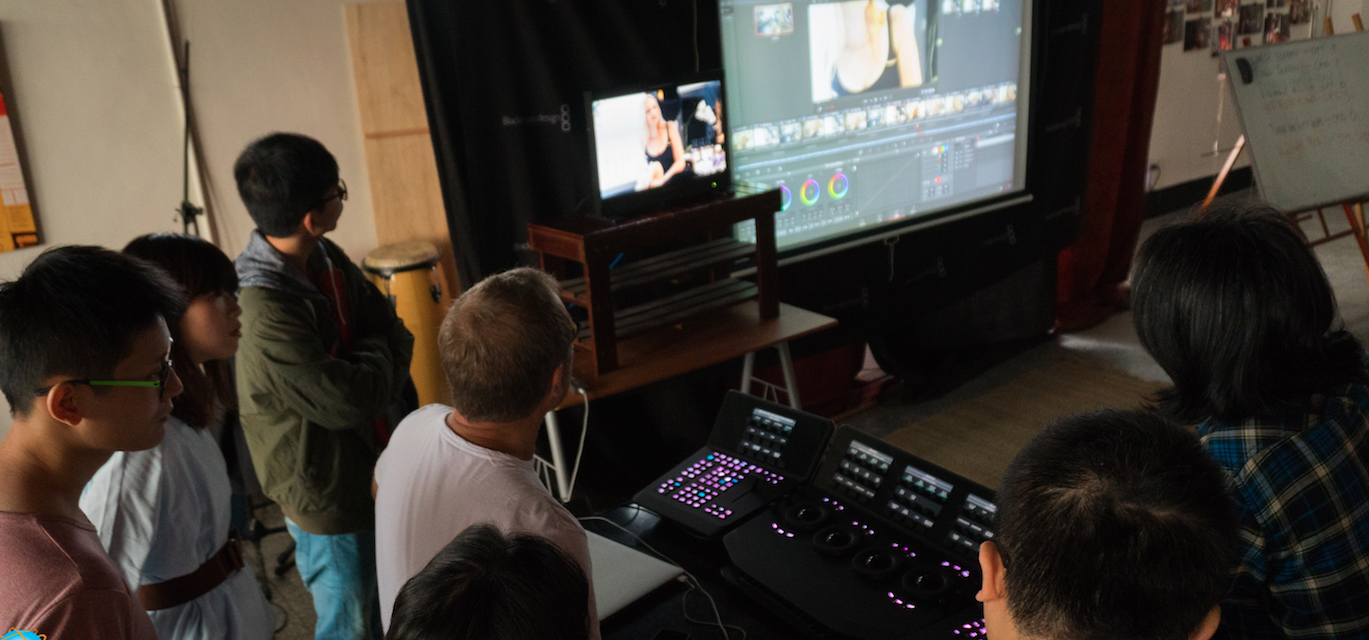 Ideal for current Resolve Colorists and assistant operators or students having taken the R101. We cover advanced techniques and tricks using the latest software. These classes are normally capped at ten people with each student getting to use a control surface at some stage.
Students are encouraged to bring their own material so the instructor and the students can grade and discuss the different formats and the challenges they bring. This is an advanced class that looks at color correction in general not only from the DaVinci point of view.
This new class is designed around a small conformed sequence that you can take away. We will work through the project from start to finish, using Resolve V14 and general colorist strategies to get the job finished. You will be able to keep the media project and stills, a great way to continue your learning.
You are required to bring your own laptop to the class.
YOU WILL LEARN:
Start with a complete look at v14, what tools are great for the colorist?
A complete workflow using advanced techniques on supplied material that you can take away.
Bring in camera original footage using the new Media Management tool
Grade a look for editing from the 4K RAW camera files.
Making a LUT, exporting LUTs and Looks
Render 1920 ProRes or DNxHD for Editing, H264 for the web. DPX for VFX
Conforming from FCP and Premier projects
Conform the ProRes in Resolve using the XML, it's not correct what can we do?
How to animate shapes and framing with the keframing tools
Bring in audio .wav then compare the conform with the offline reference movie.
Swap to the RAW camera files.
"Conform v Bake", what are the pros and cons of each workflow?
Where do we start the grade?
New Primary controls. 3 way color corrector. Offset, Curves and LOG grading
Look creation. How to preview a look through the whole timeline using the Splitscreen
Plugin FXs, is this a job for the Colorist?
Advanced secondary grading, keying including the new 3D keyer
Advanced tracking controls with the new 3D tracker.
VFX shots inserted into the timeline
Physically add grain and scratches from supplied ICA media.
External mattes, how do they help us?
NR we look at the different types, using the Splitter and Combiner Node
Color Science 101 Including Monitor Calibration (2 Days with Kevin) October 23,24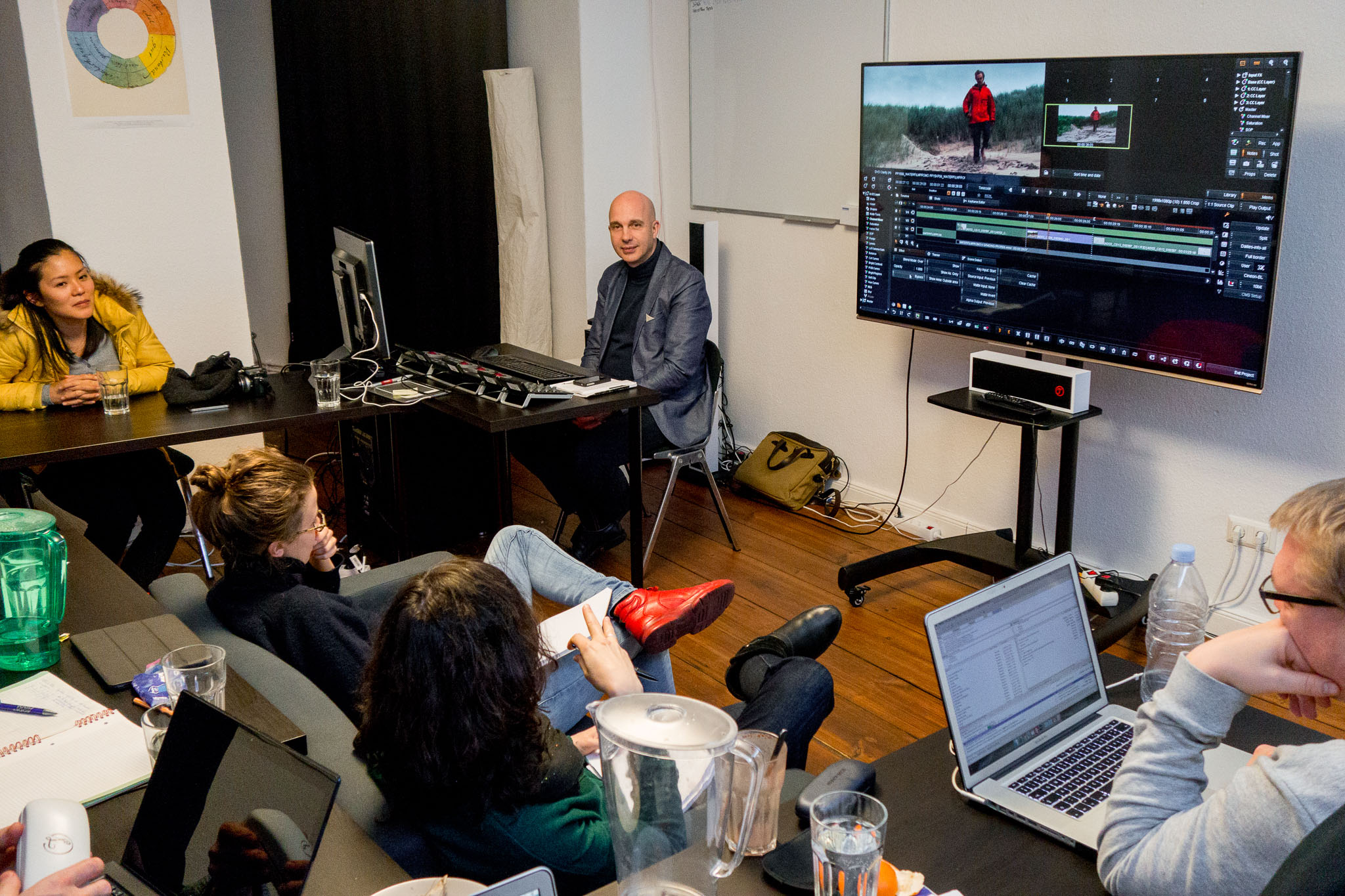 This class covers basic color science, color spaces, color tools and a practical session on setting up, and calibrating displays. It is ideal for is ideal for anyone who uses a display for critical viewing decisions, including cinematographers, DITs, VFX, and Colorists.
Colorists refer to their main grading display as "The God Monitor" and there is no doubt that color correction is only useful if the display is calibrated in a meaningful way. This class covers basic color science and color spaces, followed by a practical workflow for setting up, and calibrating displays.
Participants learn the base color science needed for monitor calibration and color managed workflows as well as the practical uses of transforms, and Look Up Tables (LUTs). It includes different approaches to monitor calibration with a practical session using Calman software. The course covers workflows that handle camera raw formats, and delivery to different color spaces and formats.
Color science 101 is ideal for anyone who uses a display for critical viewing decisions, including DITs, Colorists, Editors and VFX artists. No prior knowledge is assumed, and by the end of the 2 days everyone should be capable of setting and checking a display device.
No prior knowledge is assumed, and by the end of the 2 days everyone should understand VT 709, BT1886, BT2020, BT2084, BT2100 and more, as well as being able to setting and checking a display device.
Topics include basic color science, color gamuts, calibration software and probes, practical calibration, profiles and LUTs. Spectracal Calman software is used in this class.
Course Outline:
The workshop begins with an explanation of color gamuts, EOTF and formats before exploring color-managed workflows. It includes an explanation and practical monitor calibration.
You will learn:
Why the eye sees differently to the camera
Colour Management Basics
Why images look different on different display devices
Colour Managed Workflows
Display calibration
The difference between a profile and a LUT
log, linear and PQ EOTF
Understanding LUTs
Working with camera raw and other sources
About wide colour gamuts and HDR
Choosing a colour space
Exporting a project for different deliverables
FAQs covered in the class:
What is the difference between a 1D and a 3D LUT

?

What is the differen

ce between a profile and a LUT?

Why not do

everything in rec 709?

Is s

RGB really the same as rec 709?

Why is

"log" not a color space?

Is color management just a ma

tter of calibrating my monitor?

I have a reference broadcast monitor, why does it need calibrating?


Advanced Colour Design (2 days with Kevin) October 25,26

This is a practical workshop aimed at everyone involved in designing the look and style of a project. We look at color harmonies and balance and then apply the ideas to color grading. We focus on the principal elements of an image that clients of commercials, television and feature films all relate to; techniques cover skin, sky, products, mood and time of day as well as topics raised by the attendees. The goal is to manage these elements effectively and efficiently whilst maintaining the integrity of the project concepts and a color schema.
The workshop includes presentations on iconic looks, contrast, and color harmonies. It quickly moves into practical examples and experiments. Each participant can approach the course with their own ideas and objectives and everyone is encouraged to bring their own media to use in addition to the course media. This course is for all systems and participants should bring in their own grading systems to work with.
What you will learn:
Color Contrast and Color Juxtaposition
Popular Looks review
Color Design in grading looks
Color Design for image elements
Skin techniques and digital make-up
Sky and how to use it for balance or effect
Time of day effects
Interiors and exteriors; Color design with locations
More happy accidents!
UHD, HDR, WCG and ACES (2 days with Kevin)

October 27,28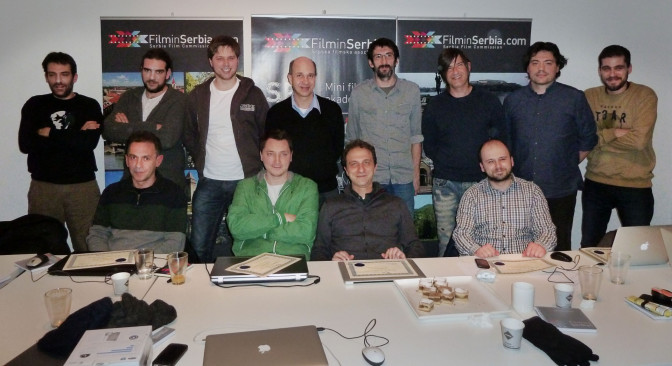 This is a new class designed to introduce the new formats, recently introduced, and how to grade for them. Ideal for colorists and industry professionals that will encounter ACES, High Dynamic Range (HDR including Dolby Vision), UHD, Rec 2020 and wide color gamut. We look at how grades and looks are affected by these new developments and which tools are most useful to achieve bigger better color. The course content is not system specific and there will be practical sessions and demonstrations. Each participant can approach the course with their own ideas and objectives and everyone is encouraged to bring their own media to use in addition to the course media. This course is for all systems and participants should bring in their own grading systems to work with.
The class covers the theory and practice of the Academy Color Encoding System (ACES), how to work with it and why it is so useful. It also explores HDR, and the various formats including Rec 2084 (PQ) and Dolby Vision. All topics include a practical workshop.
What you will learn:
ACES file formats
ACES color space
ACES workflows
ACES grading
UHD Premium
HDR and its many versions
PQ and rec 2084
Grading HDR10 and Dolby Vision
Wide Colour Gamuts and rec 2020
CERTIFICATES:
All ICA students receive an ICA Certificate.
INSTRUCTORS:
Kevin Shaw
MORE DETAILS:
Looks and Matching Masterclass (2 Days with Warren) October 27,28

Bring your movie or sequence to life. We will review movie sequences, discussing how the color and mood has enhanced the film. You will learn how to create the traditional "Looks" from Movies, TV commercials and Music Videos. We will then focus on matching those 'Looks', not only shot to shot, but also how to apply the look across a whole scene. Warren works with different cut sequences, each showcasing his techniques to getthe best from each version.
Media Used:
TVC beauty type commercial shot on the BMCC. Great for doing very soft/mist type looks. A war sequence shot on Sony F3. Fantastic for a 'Saving Private Ryan' Bleach Bypass grade, a hot jungle look, or the classic Day for Night feel. 'House of Cards' reconstruction, based on the original scene shot on Arri Alexa. This includes dialogue and re-inacts the original scene from the classic Netflix series. Warren will then address the different challenges presented by each sequence. Students then get the chance to do the same in a timed situation, like a real session but with Warren playing the client's role. Students are also encouraged to bring their own footage to work on and share with the class.
Great for any current Resolve Colorists with at least 1 years experience or previous students who have completed either the ICA Basic R201 or Advanced R201 classes.
You are required to bring your own laptop to the class.
What You'll Learn:
Using LUTs in a creative way.
Using Plugins and Resolve presets.
Preloading your timeline with Nodes.
Log grading v Lift Gamma Gain
Advanced keying and curve control
Power Windows used in a creative way
Spot colors
Bleach Bypass
The 'Wishy Washy' flat look
The Film Print Look
Day for Night
Classic Black and White
Orange and Teal
How to approach a session, when to push the grade and when to hold back. Learn from Warren about how he deals with clients in the room. Create established looks and explore how to make new ones. Remember it's subjective so just play and have fun. Students are encouraged to bring their own material.
CERTIFICATES:
All ICA students receive an ICA Certificate.
INSTRUCTORS:
Warren Eagles
MORE DETAILS:
Colorist Mixer Night : Saturday, October 21st 7-9pm.
The ICA will be hosting this night. Come and learn something new about color grading, see the latest in technology from Davinci and meet some new people in our wonderful industry! Tickets include drinks (soft drinks, chilled juices, mineral water, draught beer, coffee and tea). Shoot us a message about group discounts!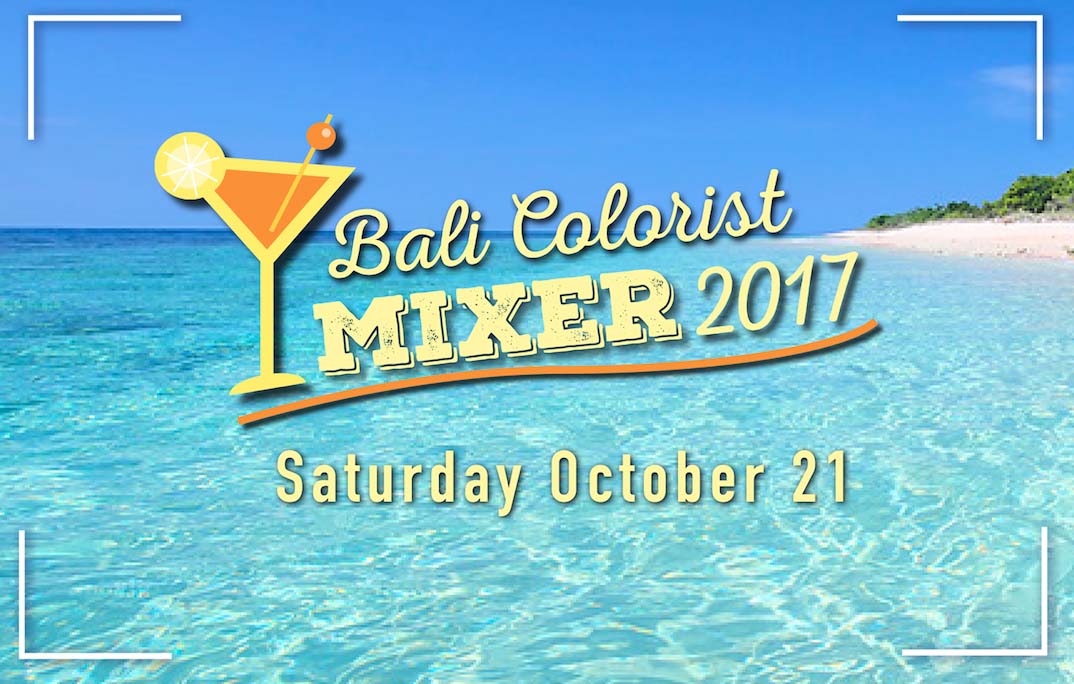 Novotel Nusa Dua Hotels and Residences Information
Each course will be held at the Resort in one of their conference rooms, your booking entitles you to lunch and dinner at the hotel for each day of your course. Coffee will also be served twice during each day in the conference room.
We encourage you to stay at the Novotel Nusa Dua while attending your course, please message us for a booking code to get a discount while staying there during your course. (You may also stay before or after your course and use the booking code.) Book with them here: http://www.novotelnusaduabali.com
Inclusions of room:
Buffet breakfast at the Square Restaurant for up to 2 persons per bedroom.
Free Wifi
Complimentary entry to "In Balance Spa" and get 30% discount for all treatment outside happy hours
Complimentary entry to the Gymnasium Fitness Lounge
Free Shuttle Bus to Bali Collection (every hour 10.05 am until 21.05 pm)
Free Shuttle Bus to Beach Club (start from 9.00 am – 06.00 pm)
A perfect place to escape from your daily routine and experience the world class hospitality. The resort is located in the heart of a tranquil, gated resort complex, Nusa Dua – an exclusive location with the most luxurious hotels in Bali.
The family-friendly resort is close to Bali National Golf Resort Nusa Dua, Bali International Convention Center, Bali Nusa Dua Convention Center, and Bali Collection. Only 45 minutes away from the famous Uluwatu Temple, and only 15 minutes from the Ngurah Rai international airport, by the Bali Mandara toll road.
http://www.novotelnusaduabali.com/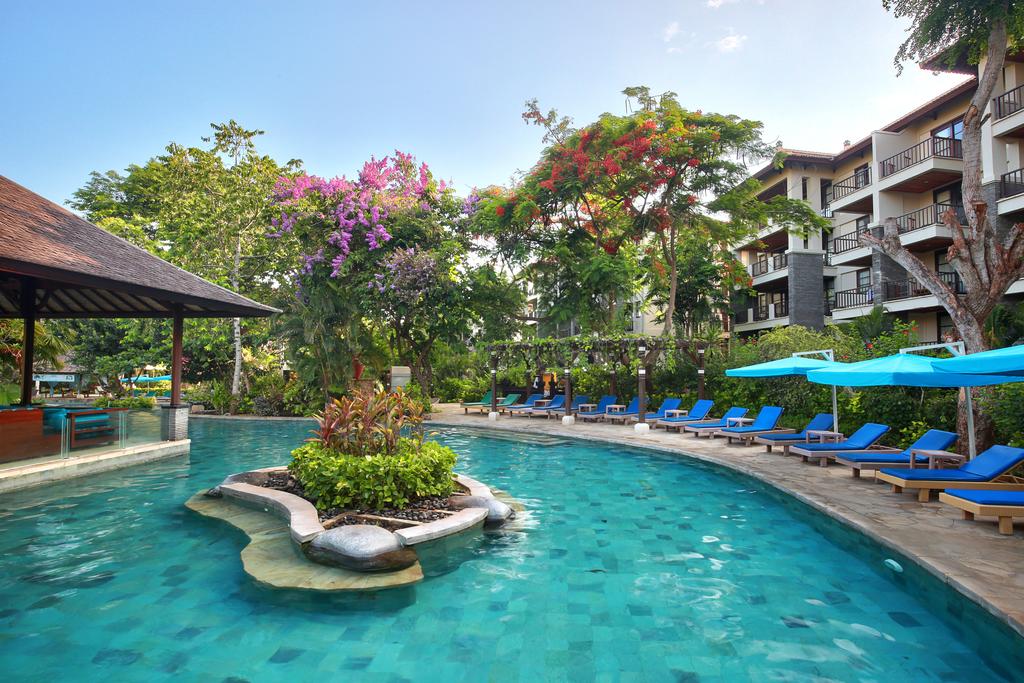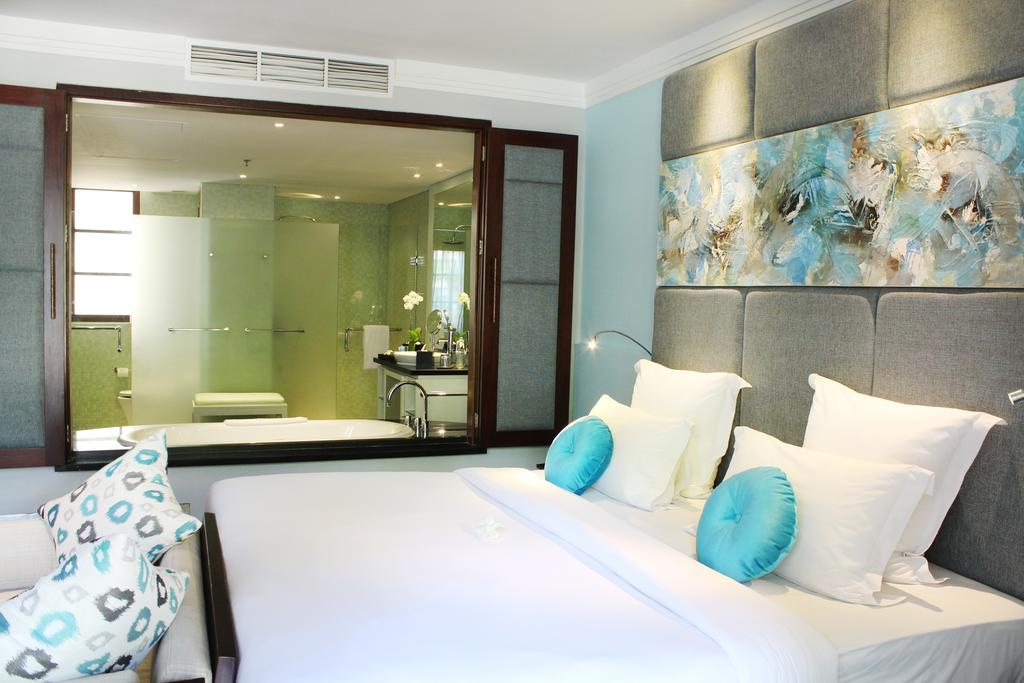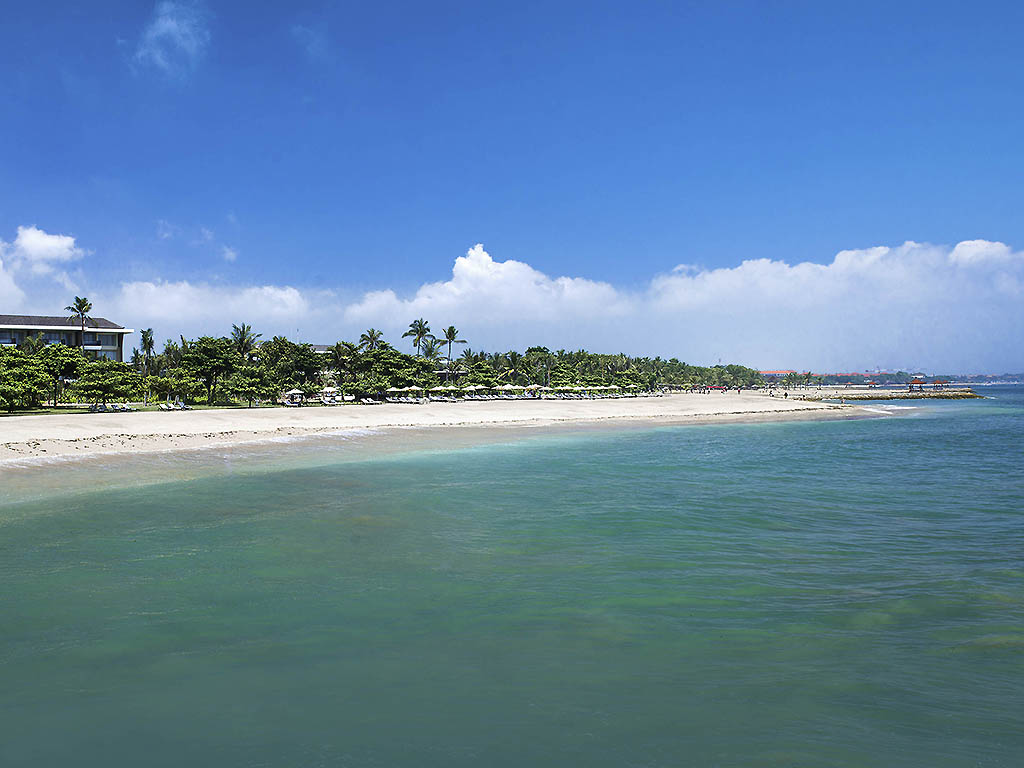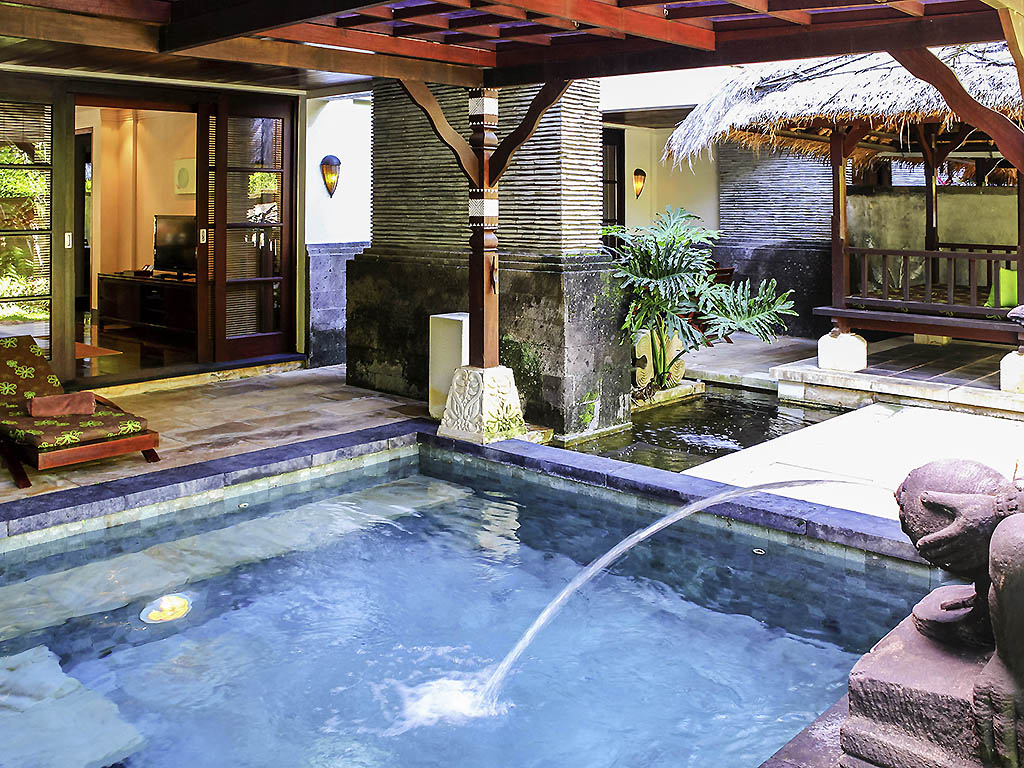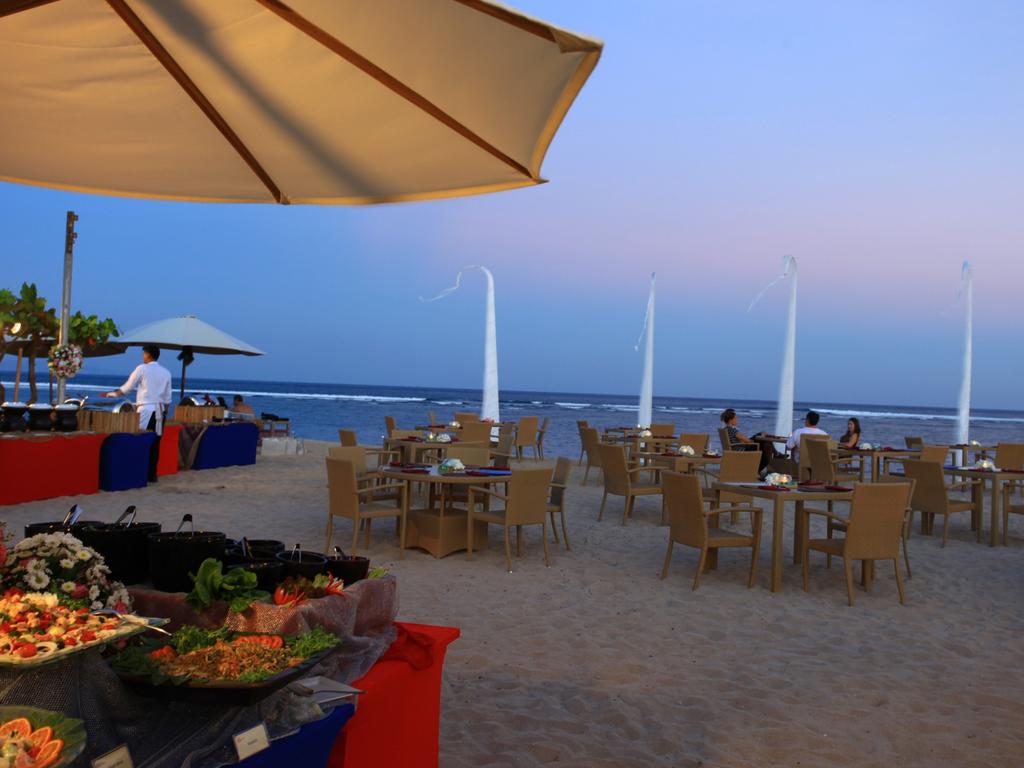 * The ICA reserves the right to cancel the event due to unforseen circumstances. Anyone effected will be refunded for the classes they've paid for.