Internal Family Systems Model - free Introductory lecture - Sydney

Friday, 9 February 2018 from 7:30 pm to 9:30 pm (AEDT)
Event Details
This is a short presentation of the IFS model, giving the background of experiential learning using the 'parts' of the person, a systemic approach towards 'non-pathological multiplicity', and will provide an overview of the powerful attitudes and techniques that make IFS so effective.

See the online flyer HERE for more general information on both Introductory workshops and Certification trainings, including Sydney events.

Who is this for?
Participation is for therapists and counsellors, mental health clinicians, certified coaches, or students in accredited graduate training programs and those who are committed to self development, growth and healing. Practitioners working experientially and wholistically will find this approach broadens and makes more acute their existing work through using the steps of the IFS 'parts' model.

 ~~~~
BIO
Simon d'Orsogna is a therapist, facilitator, and systems-oriented coach based in Melbourne, with individual, family and organizational clients across Australia and the globe. He provides psychotherapy, process consultancy and adult developmental coaching.
Based in Melbourne, Simon is a systemic family therapist, certified Kegan-Lahey Immunity to Change coach, process consultant and integrative therapist, and an Associate Instructor with the US Coherence Psychology Institute. He facilitates experiential learning workshops in Australia, including through 2016 and 2017 offered 20 days of workshops introducing Internal Family Systems to Australia, and in 2017 & 2018 is bringing the first IFS certification trainings from the US Center of Self-Leadership (IFS's official institute).
.
~~~~~
Internal Family Systems (IFS) is the signature work of Richard Schwartz PhD, more at www.selfleadership.org
As a clinical treatment IFS is rated effective to improve general functioning and well-being by the US National Registry for Evidence-based Programs and Practices as an evidence-based practice. In addition, it has been rated promising for each of: improving phobia, panic, and generalized anxiety disorders and symptoms; physical health conditions and symptoms; personal resilience/self-concept; and depression and depressive symptoms. For more read here.

Simon is running conjointly with the Center for Self Leadership (CSL) is planning to run further Certification Level 1 trainings in 2018. The 2017 and 2018 online and in-person workshops will be useful preparation for the formal IFS Certification program. More information here.

When & Where

Peter Canisius House
102 Mona Vale Road
Pymble, NSW 2073
Australia

Friday, 9 February 2018 from 7:30 pm to 9:30 pm (AEDT)
Add to my calendar
Organiser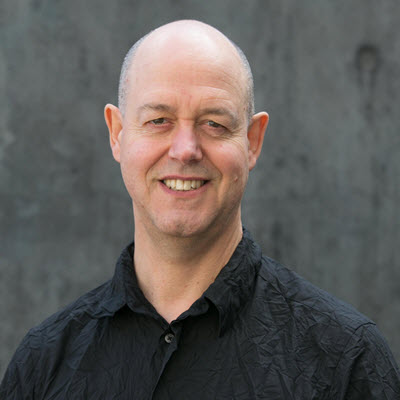 Simon d'Orsogna is an individual and family therapist, trainer and facilitator based in Melbourne, with individual clients and supervisees across Australia and the globe. He provides psychotherapy, process consultancy and adult developmental coaching.
Simon completed his Clinical Masters in Systemic Family Therapy at Bouverie Centre, La Trobe University, and continues studying the late David Grove's unique therapeutic approach to 'Clean' language and space. He facilitates experiential learning events including Coherence Therapy workshops across Australia, and co-developed the four-part online training, "Theory and Practice of Coherence Therapy" with  Dr Niall Geoghegan. He is a level 2 training candidate for Leslie Greenberg's EFT with the Australian Institute of Emotion Focused Therapy.

Simon is a certified Immunity to Change coach (Harvard Professors Bob Kegan and Lisa Lahey's adult development approach to change and transformation), and a member of the Focusing Institute (US). The ideas underpinning the effectiveness of these approaches align with the recent neuroscience learnings about memory reconsolidation and release from implicit emotional learnings.
He has facilitated and arranged more than 60 days of Internal Family Systems trainings and workshops since 2016, along with organising the first Certification IFS trainings offered in Australia in late 2017. Additionally Simon is an Associate Instructor with the Coherence Psychology Institute, and a member of the Harvard Institute of Coaching Professional Association.
Simon provides therapy and executive coaching from Melbourne, Australia to the world via the interwebs and from his rooms in Carlton.  Enquiries via mobile 0418 321 254 / +61 418 321 254  or websites
https://www.internalfamilysystemstrainingaustralia.com.au 
or
sensemaking.com.au/melbournetherapist

Save
Save
Save