Location
National Convention Centre Canberra
31 Constitution Avenue
Canberra, ACT 2601
Australia
Refund policy
Refunds up to 7 days before event
Sales Have Ended
Registrations are closed
Registration for the event has closed. If you have any enquiries about possible late registrations, or to make late changes to your registration information, email events@inteact.act.edu.au. Please note that late changes to registrations may occur a processing fee.
Description
Are you a member of an Educators Association in Australia that is a member of the Australian Council of Computers in Education? If so, contact the President of your association to obtain a promotional code for an even better price!
InTEACT is pleased to be working with the Australian Computer Society (Canberra Branch) and the Academy of Interactive Entertainment to bring you the joint InTEACT / ACS Conference 2017 on Tuesday 15th and Wednesday 16th August, 2017.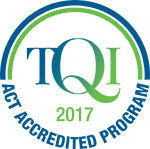 Each day of this event is recognised as 5 hours of TQI-accredited professional learning in the 2017-2018 accreditation year.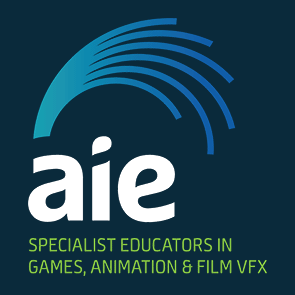 The 2017 Conference theme is Artifical Intelligence and the Future of Work, and InTEACT has invited speakers from across the country to deliver a series of educational presentations and workshops to meet the professional learning needs of teachers. Speakers in the ICT Education stream include:
Associate Professor James Curran, Academic Director, Australian Computing Academy, University of Sydney, presenting how artifical intelligence relates to the concepts in the Australian Curriculum: Digital Technologies

Martin Levins, President, Australian Council of Computers in Education, discussing the support and resources available to teachers to implement the Australian Curriculum: Digital Technologies

Tony Oakden, Teacher, Academy of Interactive Entertainment, explaining the role of AI in games development

A panel of cyber security experts to discuss the role of cyber security in education

Students from Gungahlin College, presenting their work and projects
Attendees will also attend the ACS Conference Keynotes featuring speakers including:
James Kavanagh, National Technology Officer, Microsoft Australia

Dr. Maria Milosavljevic, Chief Information Security Officer, NSW Government

Dr. Mike Hinchey, President-elect of the International Federation for Information Processing

Anh Do, Comedian
In addition to the conference sessions on the Tuesday, InTEACT will also be offering places at a selection of workshops on Wednesday 16th August. These workshops include:
Using AI in games through Unity - Tony Oakden

Developing simple AI algorithms - Tony Oakden

Using the Australian Computing Academy Challenges in your classoom - James Curran

The CSER Digital Technologies MOOC and related programs - Toni Falusi

Easing into Arduino - Jowl Cowey

Questacon: Picture Happiness on Earth - Doug Newton-Walters

Everyone Can Code: Swift Playgrounds - Apple
You will need to select your workshop preferences when you register yourself, so read the details below to learn more about each of the workshops on offer. Each attendee will attend 2 workshops on the day.
Workshop Information
Additional information regarding each of the workshop options is listed below:
Workshop 1: Using AI in Games through Unity
Target Audience: Teachers of Years 7-12
Artificial Intelligence algorithms sit behind the behaviours of non-player characters (NPCs) in all modern games. In this workshop, we'll explore the Unity game development engine, and look at how students can make use of existing AI algorithms to bring their games to life. We'll do some programming in this session, and while familiarity with C# will be an advantage, it won't be necessary.
Workshop 2: Developing simple AI algorithms
Target Audience: Teachers of Years 10-12
Using existing AI tools in games and projects is great for seeing how powerful AI can be, but more advanced machine learning techniques can also be demonstrated. In this workshop, we'll demonstrate one such technique. This session will involve programming in C# - knowledge of the language will be an advantage, but programming experience with other languages will be sufficient to participate effectively.
Workshop 3: Australian Computing Academy Challenges
Target Audience: Teachers of K-10, especially 5-8
The Australian Computing Academy has received funding through the Australian Government National Innovation and Science Agenda (NISA) to develop resources to assist with the implementation of the Digital Technologies curriculum in Years K-10. Part of this includes the development of a series of coding challenges targeting the Years 5-8 bands of the curriculum that are freely available to all teachers and students in Australia. In this workshop, learn a little bit more about the ACA Challenges, and get hands on with the classroom and online activities designed by computing education specialists to help you implement the Digital Technologies successfully.
Workshop 4: The CSER F-6 and 7-8 Digital Technologies MOOCs
Target Audience: Teachers of Years K-8
This workshop will introduce participants to the CSER MOOC content and allow time to register for the course and then explore hands on activities that are aligned to the Digital Technologies Curriculum.
Activities will include Bee-bots, Probots, Ozobots, Spheros, Edison Robots, Makey Makey and Scratch, Pencil code as well as opportunity to explore unplugged resources.
Participants are requested to bring a device such as a laptop, tablet or iPad.
Workshop 5: Easing into Arduino
Target Audience: Teachers of Years 5-8, or anyone wanting an introduction to Arduino
In this workshop you will learn the basics of building and programming a simple Arduino project and how to find and modify code you get from the Internet. Participants will need to bring a laptop with the Arduino Integrated Development Environment (IDE) downloaded from the Arduino website prior to the workshop.
Workshop 6: Questacon - Picture Happiness on Earth
Target Audience: Teachers of Years 7-8
Are you looking for something that brings many outcomes from the Digital Technologies Curriculum together for project-based learning? The Picture Happiness on Earth Project is a series of workshops run in conjunction with Miraikan in Tokyo and Questacon in Canberra.
Students use digital technologies to acquire, analyse and visualise data. They create videos to express their knowledge by storyboarding, scripting, filming and editing footage for a worldwide competition. In doing so they investigate how digital systems work, how audio and video data is compressed and stored and how they can communicate online using technology. Combining unplugged activities and digital methods teachers are supported by Questacon staff to deliver the workshops and assist their students in a highly engaging project.
Workshop 7: Everyone Can Code - Swift Playgrounds
Target Audience: Teachers of Years 5-8
Learning to code in the classroom teaches students how to solve problems and work together in creative ways. We believe coding is an essential skill. So we've designed a new approach to coding that lets anyone learn, write and teach it.
Join us for a workshop where you will:
Learn why Swift is a great language for teaching and learning coding, and for app development
Explore how the Swift Playgrounds app for iPad can make learning to code fun and interactive for your students
Explore how the Teacher Guides for App Development with Swift and Swift Playgrounds can help expand your understanding of coding with Swift
Registrations close Tuesday 8th August 2017 - please ensure you register before the closing date.
Note: Teachers will be able to claim 5 hours per day of attendance against their teacher-identified accredited professional learning hours. InTEACT is currently seeking TQI (ACT) and NESA (NSW) Accreditation for the Conference and will inform members of updates to the accreditation processes as we hear more.
FAQs
What are my transport/parking options getting to the event?
The National Convention Centre is conveniently located on Consitution Avenue in Canberra City. It is a short walk from most accommodation services in the City Centre, and is easily accessed by ACTION Bus services for those staying a little further out.
Alternatively, parking is available at the National Convention Centre.
The workshops on the 16th August are being held at the Academy of Interactive Entertainment. Parking is available on-site.
Is my registration/ticket transferrable?
Yes, but any changes to your ticket must be communicated to the InTEACT Events Committee (events@inteact.act.edu.au) before the registration closing date of Tuesday 8th August 2017.
Can I update my registration information?
Yes - any changes should be sent to the InTEACT Events Committee (events@inteact.act.edu.au) before the registration closing date of Tuesday 8th August 2017.
Do I have to bring my printed ticket to the event?
No - once your payment has been processed your registration details will be passed on to the ACS and a delegate pack will be prepared for you to collect on arrival.
What is the refund policy?
Refunds will only be processed for registrations that are cancelled before the registration closing date. A refund processing fee of $20 will be charged. Cancellations after the registration closing date will forfeit any payments.