Sales Have Ended
Registrations are closed
Registration for the event has closed. If you have any enquiries about possible late registrations, or to make late changes to your registration information, email events@inteact.act.edu.au. Please note that late changes to registrations may occur a processing fee.
Sales Have Ended
Registrations are closed
Registration for the event has closed. If you have any enquiries about possible late registrations, or to make late changes to your registration information, email events@inteact.act.edu.au. Please note that late changes to registrations may occur a processing fee.
Description
Are you a member of an Educators Association in Australia that is a member of the Australian Council of Computers in Education? If so, contact the President of your association to obtain a promotional code for an even better price!
InTEACT is pleased to be working with the Australian Computer Society (Canberra Branch) to bring you the joint InTEACT / ACS Conference 2016 on Tuesday 23rd and Wednesday 24th August, 2016.

The conference is made possible through the support of the Google CS4HS program, which is providing financial support and resources to InTEACT to subsidise the cost of attendance to members, and to fund the workshops on Wednesday in their entirety. Additional sponsorship has been provided by Education Services Australia and the Department of Defence Graduate Office.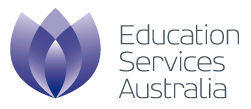 The 2016 Conference theme is Drones, Droids and Robots, and InTEACT has invited speakers from across the country to deliver a series of educational presentations and workshops to meet the professional learning needs of teachers. Speakers in the ICT Education stream include:
Professor Tim Bell, University of Canterbury, Christchurch

Chris Hamling, VEX Robotics

Dr. Therese Keane, Swinburne University

Associate Professor Trish Williams, Flinders University

Maria Milosavljevic, Chief Information Officer, AUSTRAC

Su-en Wililams, Girls Programming Network Canberra
Attendees will also attend the ACS Conference Keynotes featuring speakers including:
Anthony Wong, ACS President

Jon Cumming, Chief Digital Officer, ACT Government

Leonie Walsh, Lead Scientist, State Government of Victoria

Miguel Carrasco, Partner and Managing Director, The Boston Group

Chief Minister Andrew Barr MLA (speaking at dinner)

Andrew Johnston, CEO, Australian Computer Society
In addition to the conference sessions on the Tuesday, InTEACT will also be offering places at a selection of workshops on Wednesday 24th August. These workshops include:
Welcome:

Martin Levins, President, Australian Council for Computers in Education

Workshop: Computer Science Unplugged - Dr Tim Bell

Workshop:

RoboCup Junior - RoboCup Junior Canberra

Workshop:

VEX Robotics Competitions - Chris Hamling

Teacher Support Session: Digital Technologies Resources and Support - Education Services Australia
Workshop Information
Additional information regarding each of the workshop options is listed below:
Workshop 1: CS Unplugged
CS Unplugged is a collection of free learning activities that teach Computer Science through engaging games and puzzles that use cards, string, crayons and lots of running around.
The activities introduce students to Computational Thinking through concepts such as binary numbers, algorithms and data compression, separated from the distractions and technical details of having to use computers. Importantly, no programming is required to engage with these ideas!
CS Unplugged is suitable for people of all ages, from elementary school to seniors, and from many countries and backgrounds. Unplugged has been used around the world for over twenty years, in classrooms, science centres, homes, and even for holiday events in a park!
Tim will take participants through a series of CS Unplugged activities, and will provide advice and assistance to teachers that are looking for practical, active ways of engaging students of all ages with computer science concepts and ideas.
Workshop 2: RoboCup Junior
Robocup Junior Australia is a project oriented STEM educational initiative that supports local, national and international robotic events for young students.
Our purpose is to foster Artificial Intelligence (AI) and robotics research by providing a problem where a wide range of technologies can be integrated and examined. These problems and challenges fall into the categories of;
Rescue - overcoming obstacles using sensors to locate and rescue a victim

Soccer - locating the ball, other players and navigating the best course to score
On Stage - combining STEM and the Arts to create performances designed and programmed to fit a theme
All of our challenges require the robots to be fully autonomous, requiring students to develop a depth of problem solving, design and computational thinking techniques.
Robocup Junior Australia has been operating since the year 2000 and our team has been mapping our challenges to the curriculum since then, including the Australian Curriculum Design and Digital Technologies strands.
The workshops we are presenting for teachers and students will demonstrate the types of multi-disciplinary learning opportunities students have from entering our competitions and give teachers practical examples of classroom activities and project based learning curriculum documents to use.
Students and teachers from Harrison School (Directorate of Education and Training), Saint Francis Xavier School (Catholic Education Office) and KidTechnic (Independent holiday program) will be on hand to guide teachers and students through the workshops, and teachers from those schools will be available to talk about the curriculum links and pedagogy.
Workshop 3: VEX Robotics
Exploring the world of programming robots without needing a physical robot. VEX IQ, Robot Virtual Worlds and the Carnegie Mellon CS-STEM Network combine to form a world class curriculum that supports students and educators from grassroots to being able to create relatively complex programs. Various levels are available from a SCRATCH like user interface to full blown C. Students are supported all the way with step by step tutorials. The educator's support materials give in depth behind the scenes support. Software developed in the Virtual World can easily be put into Real World robots to reinforce the lessons learned.
Linking the Robot Virtual Worlds Application to the CS2N back end allows educators to track the progress of their students.
As there are versions for both VEX and LEGO we believe that there is no better solution available for your classroom and team.
The workshop will take you through the process of getting going with programming a virtual robot and show you how it can enhance your student's learning process. It will also cover the link between Robot Virtual Worlds and designing your own virtual worlds by importing objects designed in Autodesk Inventor. Robot Virtual World Competitions will also be covered.
Registrations close Tuesday 16th August 2016 - please ensure you register before the closing date.
For full, up-to-date program details, visit https://acs.org.au/branches/canberra/2016-conference
Note: Teachers will be able to claim 5 hours per day of attendance against their teacher-identified accredited professional learning hours for the ACT TQI (or equivalent in their state or territory). InTEACT is currently seeking TQI Accreditation for the Conference and will inform members of updates to the TQI accreditation process as we hear more.
FAQs
What are my transport/parking options getting to the event?
The National Convention Centre is conveniently located on Consitution Avenue in Canberra City. It is a short walk from most accommodation services in the City Centre, and is easily accessed by ACTION Bus services for those staying a little further out.
Alternatively, parking is available at the National Convention Centre.
The workshops on the 24th August are being held at the CSIRO Discovery Centre at Black Mountain. Parking at CSIRO Discovery is very limited, so participants are encouraged to consider public transport, car pooling or other options to minimise stress on parking availability.
Is my registration/ticket transferrable?
Yes, but any changes to your ticket must be communicated to the InTEACT Events Committee (events@inteact.act.edu.au) before the registration closing date of Tuesday 16th August 2016.
Can I update my registration information?
Yes - any changes should be sent to the InTEACT Events Committee (events@inteact.act.edu.au) before the registration closing date of Tuesday 16th August 2016.
Do I have to bring my printed ticket to the event?
No - once your payment has been processed your registration details will be passed on to the ACS and a delegate pack will be prepared for you to collect on arrival.
What is the refund policy?
Refunds will only be processed for registrations that are cancelled before the registration closing date. A refund processing fee of $20 will be charged. Cancellations after the registration closing date will forfeit any payments.