Event Information
Location
UNDP Cambodia
Building 5, Cnr St 51 & St 334
Phnom Penh
Cambodia
Description
Leveraging technology from around the world to create local outcomes here in Cambodia.
Much attention has been given to new large grid scale solar projects in Cambodia. However, distributed clean energy combined with new ICT and technology innovations, provides a significant opportunity for grid support, off grid electrification, improved agriculture and industrial productivity.
This panel discussion will bring together two remarkable Australian startup companies in conversation with seasoned experts in business and policy in Cambodia - Kamworks, Solar Green, Ministry of Mines and Energy and National Council on Sustainable Development.
Speakers include:
Afnan Hannan - Okra Solar Cambodia
Darius Salgo - Nexergy Australia
Matt Viner - Kamworks Cambodia
Thida Kheav - Solar Green Energy Cambodia
Victor Jona, Director General Department of Energy Ministry Mines and Energy
Tin Ponlok, Director National Council for Sustainable Development
Nick Beresford, Country Director, UNDP
Moderated by Bridget McIntosh, Director EnergyLab Cambodia
Take this opportunity to learn from innovators in clean energy and network with those supporting advanced clean energy outcomes in Cambodia.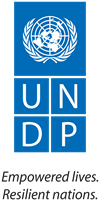 Venue, food and refreshments kindly provided by UNDP
Please RSVP as your name is required on the registration list to access Security at the door.
Date and time
Location
UNDP Cambodia
Building 5, Cnr St 51 & St 334
Phnom Penh
Cambodia