Consider a rewarding career as a Clinical Hypnotherapist. Learn what's involved in becoming a qualified, successful therapist.
About this event
Are you sick and tired of the daily meaningless grind and ready to follow a career that makes a difference in the lives of others?
Are you a corporate warrior contemplating a move to a career where you are valued and appreciated for making the world a better place?
Are you a holistic practitioner looking to add a powerful complementary therapy to your offering?
Clinical Hypnotherapy is a safe, effective and powerful discipline for empowering people to live their best lives.
At this free information evening, you'll get the industry-insiders' lowdown from award-winning and highly successful Clinical Hypnotherapists Helen Mitas and Brigitte Perik.
You'll leave with a thorough understanding of what it takes to 'make it' as a Clinical Hypnotherapist from two ladies who have done it successfully.
What we'll cover
What challenges Clinical Hypnotherapists help clients solve
Discover some of the powerful techniques therapists use to achieve life-changing transformations
How to successfully qualify as a Clinical Hypnotherapist
How to ensure your financial success as a Clinical Hypnotherapist

MEET YOUR HOSTS FOR THE EVENING
Helen Mitas is a world-renowned Hypnotherapy Trainer with over 2,000 Hypnotherapists from 15 countries who have undertaken her first class HypnoFit® training.
Helen was awarded the esteemed title of 'Hypnotist of the Year' in 2018 by her peers at the Mid American Conference in Chicago. Helen's vision is to fill the world with empowered souls by making Hypnotherapy mainstream and the 'Go -To' Profession for life's biggest challenges.
Helen is the Author of the book 'Mindset Dominance' and has licensed the HypnoFit Brand with 5 HypnoFit Clinics in Australia & New Zealand. Helen has presented all over the world including New York, London, Las Vegas, Boston, Missouri, Chicago and throughout New Zealand & Australia.
Brigitte Perik is a Master Practitioner and Trainer of Hypnosis and NLP Coaching.
Brigitte has created "Beyond Mum and Dad"- a tribe, which aims to equip parents to live their lives to the full. Brigitte knows from personal experience that many families have their struggles, and she utilises her skills as a Hypnotherapist and Coach to support parents and caregivers to look beyond their current struggles to explore and appreciate a more expansive, fulfilling life.
Brigitte has partnered with HypnoFit to continue her work with people who are looking for personal growth and transformation. Brigitte is passionate about helping people to change their lives of emotional pain or mediocrity, to lives of freedom and purpose.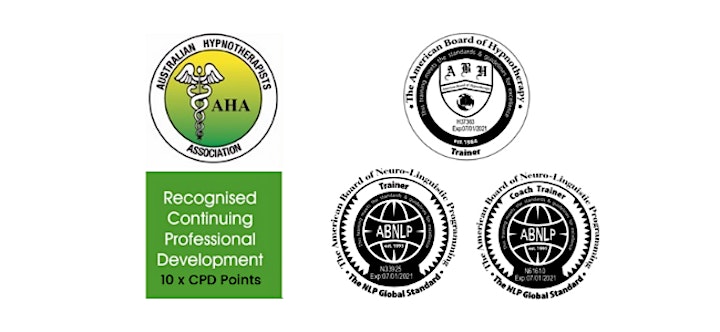 Join us this Tuesday 12 November at 7.00pm for a fun, free and informative live session via Zoom.
Register now!