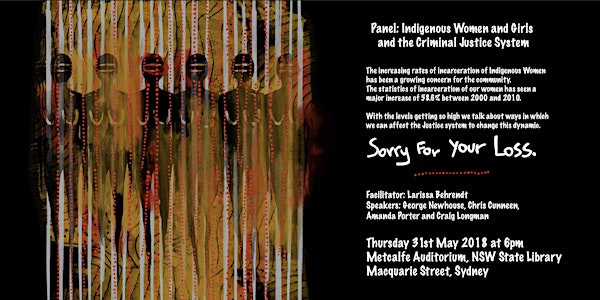 Indigenous Women and Girls and the Criminal Justice System
Location
Melcalfe Auditorium, State Library of New South Wales
Macquarie Street
Sydney, NSW 2000
Australia
Description
The increasing rates of incarceration of Indigenous Women has been a growing concern for the community.
The statistics of incarceration of our women has seen a major increase of 58.6% between 2000 and 2010.
With the levels getting so high we talk about ways in which we can affect the Justice system to change this dynamic.
Facilitator: Larissa Behrendt
Speakers: George Newhouse, Chris Cunneen,
Amanda Porter and Craig Longman