Description
There is a large and growing body of research showing that inclusive workplaces deliver improved productivity, greater creativity and innovation, greater levels of employee well-being and engagement and reduced employee turnover.
In the arts and cultural sector, an inclusive workplace arguably leads to better organisational outcomes, enhancing not only audience engagement strategies and outcomes, but leading to a healthier arts ecology. However, the challenge remains how arts and cultural organisations can achieve organisational change for inclusive workplaces.
Join Sonia Lindsay, leading expert on culture and change along with a panel of industry experts who will discuss the hot topic of organisational change for inclusive workplaces. What are the strategies and challenges in creating an organisational culture built on the principles of inclusivity, representation and belonging? And how do we achieve this to meet both current and future needs within the arts and cultural sector.
Panel members include: Tasneem Chopra, Author, Consultant and Curator; Shona Barrett, CEO, Melbourne Writers Festival; Nkechi Anele Front Member of Saskwatch; and Dr Anne Kershaw, Lecturer in Arts and Cultural Management, Deakin University.
This event has been generously supported by ACMI X, Kooks Wines and Deakin University Advancement.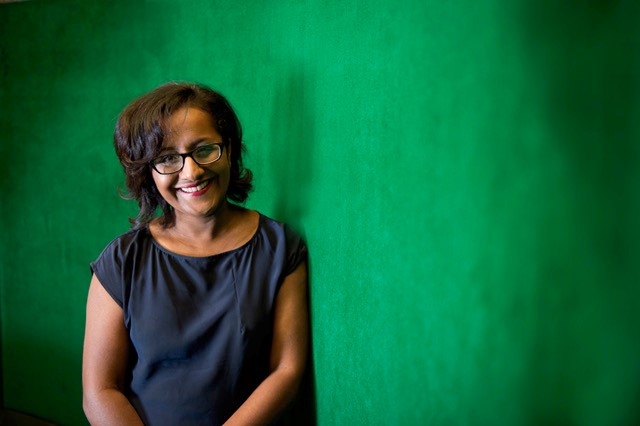 Sonia Lindsay
Workplace Diversity and Inclusion expert
Sonia Lindsay has over 25 years' experience in communications and people issues. She is a mediator, facilitator, industrial relations specialist and an English teacher.
Last year she resigned from her position of Executive Director Human Resources at Arts Centre Melbourne to pursue a new learning opportunity.
Sonia is currently consulting for WorkSafe Victoria, working on change and culture, but now combines this with exploring life as an occasional relief teacher to primary and high schools in Melbourne's north west suburbs.
She was recently involved in the Arts Wellbeing Collective, a state-wide program established by Arts Centre Melbourne for mental health in the arts with a membership of over 130 organisations and sponsored by business and Government. She has also played a key role in the establishment of Arts Centre Melbourne's organisational statement 'The Role You Play' and the establishment of their 'pulse reports'.
Sonia has previously worked at La Trobe University, Victoria Police, stints though the Victorian Public Service and the Victorian Equal Opportunity and Human Rights Commission, University of Western Australia, not for profits in Asia, the Premiers Department and the City of Perth in Western Australia.
Sonia is passionate about the connection between diversity, health and productivity and is experienced in setting up high performing teams.
She believes that high potential employees can be identified by their sense of humour, curiosity, courage and a love for lemon curd pie. Everything else can be taught on the job.
*Sonia Lindsay does not represent WorkSafe Victoria or Arts Centre Melbourne and the opinions held are her own. She will be speaking as a senior HR leader with a NESB lens and an industrial relations and change mngt specialty.

Tasneem Chopra
Author, Consultant and Curator
Tasneem is Curator, Consultant, Author and prominent activist, Tasneem Chopra's passion for addressing social justice issues has embraced many platforms. An independent Cross-Cultural Consultant, Tasneem delivers acclaimed workshops on diversity, identity and racism to varied audiences from Supreme Court judges to kindergarten teachers.
Tasneem maintains her personal and professional experience inform her broader outlook on our social landscape where she advocates for social change and justice, particularly as these issues impact upon the disadvantaged and minorities.
Shona Barrett
CEO, Melbourne Writers Festival
Shona has over 15 years' experience working in arts and culture. Born and raised in the UK, Shona spent a decade at the British Film Institute in London in a number of roles, including managing projects that saw the preservation and re-release of films from the UK National Film Archive, before relocating to Melbourne. Shona was MWF's general manager for five years, leading planning and production for the organisation. She is Chair of the National Young Writers' Festival and is also a keen trail-runner and a lover of cocktails.
Nkechi Anele
Fronting Melbourne band Saskwatch, Nkechi has performed at a number of major venues and festivals including Glastonbury, Edinburgh Fringe Fest, Byron Bay Blues Fest and Splendor in the Grass. With a passion for music and identity, Nkechi along with co-creator Lucille Cutting,​ launched​ The Pin (www.thepin.org) in 2016. The Pin​ is a website dedicated to exploring the identities, cultures and race of bi-racial and bi-cultural Australians through essays, interviews and podcasts. Last year, The Pin moved from an online platform to presenting its first event 'Where We At?' which saw artists discuss the topics of race, identity and culture to a sold-out crowd at The John Curtin Hotel and Melbourne Recital Centre. More recently The Pin has taken to the Australian festival circuit presenting at this year's WOMADelaide talking to artists about navigating the Australian music scene featuring rappers Remi (REMI) and N'fa Jones (1200 Techniques). Nkechi took over Triple J's Roots 'n All in 2017, and is enjoying being a part of a nation platform that represents and promotes the young and talented Australian artists around the country and the world.
Dr Anne Kershaw
Deakin University
Anne Kershaw lectures with the Arts & Cultural Management Program at Deakin University. Anne's research interests include collaborative practice that involves cultural institutions working with culturally diverse communities. Her research is underpinned by a strong practitioner background; before joining Deakin, Anne worked for over 15 years in cultural planning roles with local and state government. Having worked with Hume, Whittlesea and Greater Dandenong City Council's she has extensive experience with culturally diverse communities that are underrepresented both as arts audiences and in mainstream cultural representation. This practitioner experience and research profile has given Anne a strong commitment to diversity, social inclusion and access in the arts. Anne started her professional career as a museum curator.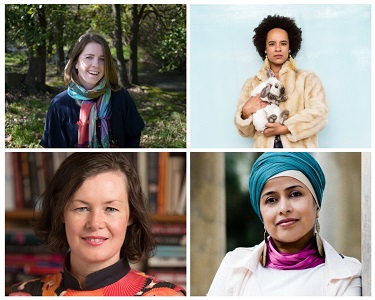 ---
Location:
Level 4, 2 Kavanagh Street
Melbourne
(entry located via the Australian Ballet Centre)
Image credit: Kate Dyer, Urban Safari


This event has been generously supported by ACMI X, Kooks Wines and Deakin University.