Location
Neighbourhood Books
55 High Street
Northcote, VIC 3070
Australia
Refund policy
Refunds up to 1 day before event
Description
IN CONVERSATION WITH WAYNE MACAULEY
Neighbourhood Books is thrilled to host local author Wayne Macauley, to discuss his work, including the phenomenal new novella Simpson Returns. Join us with your own questions, or just listen to Leesa and Wayne chat.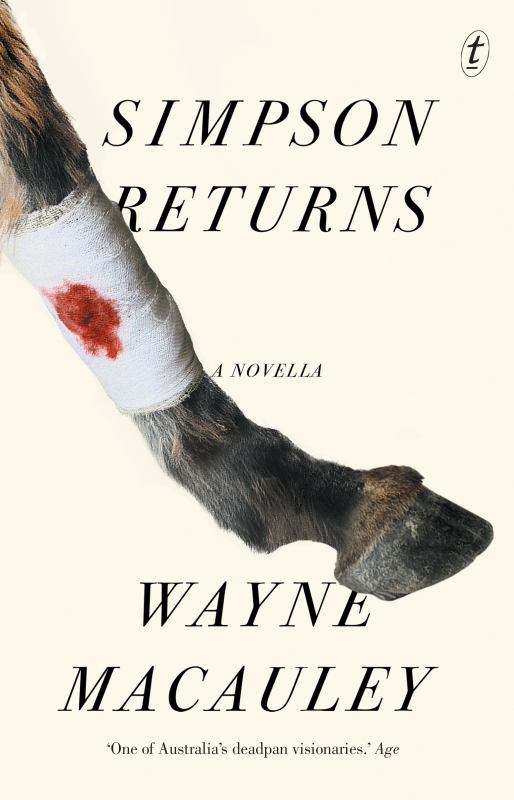 ABOUT SIMPSON RETURNS:

Ninety years after they were thought to have died heroically in the Great War, the stretcher-bearer Simpson and his donkey journey through country Victoria, performing minor miracles and surviving on offerings left at war memorials. They are making their twenty-ninth, and perhaps final, attempt to find the country's famed Inland Sea.
On the road north from Melbourne, Simpson and his weary donkey encounter a broke single mother, a suicidal Vietnam veteran, a refugee who has lost everything, an abused teenager and a deranged ex-teacher. These are society's downtrodden, whom Simpson believes can be renewed by the healing waters of the sea.
In Simpson Returns, Wayne Macauley sticks a pin in the balloon of our national myth. A concise satire of Australian platitudes about fairness and egalitarianism, it is timely, devastating and witheringly funny.
---
PRAISE:
'He makes readers feel uncomfortable, unsettled in the everyday; one emerges from his books freshly uncertain.'
Lifted Brow
'Macauley is a mean satirist with a gift for finding the queasy depths in apparently soft targets…Together, these characters form a mosaic of desperation, inequality and sometimes gendered violence…At the end of the novel…we're asking questions specific to this story, about how compassion works and what it really is. It's an unusual renewal of an ordinary myth, not always simple to interpret.'
Saturday Paper
'Macauley's novels are consistently savage critiques of Australian middle class delusions, and Simpson Returns is no exception. He brings considerable depth to his portrayal of our social fragility and the destructive all-pervasive darkness underneath. Simpson reflects at one point: "There is always a certain amount of self-deceit necessary for the healthy maintenance of a society hell-bent on proving the sun shines out of its arse." A must read.'
Booknotes
---
ABOUT THE HOST:
Wayne Macauley is the author of the acclaimed novels Blueprints for a Barbed-Wire Canoe, Caravan Story, The Cook and Demons. The Cook was shortlisted for a Western Australian Premier''s Book Award, a Victorian Premier's Literary Award and the Melbourne Prize Best Writing Award.